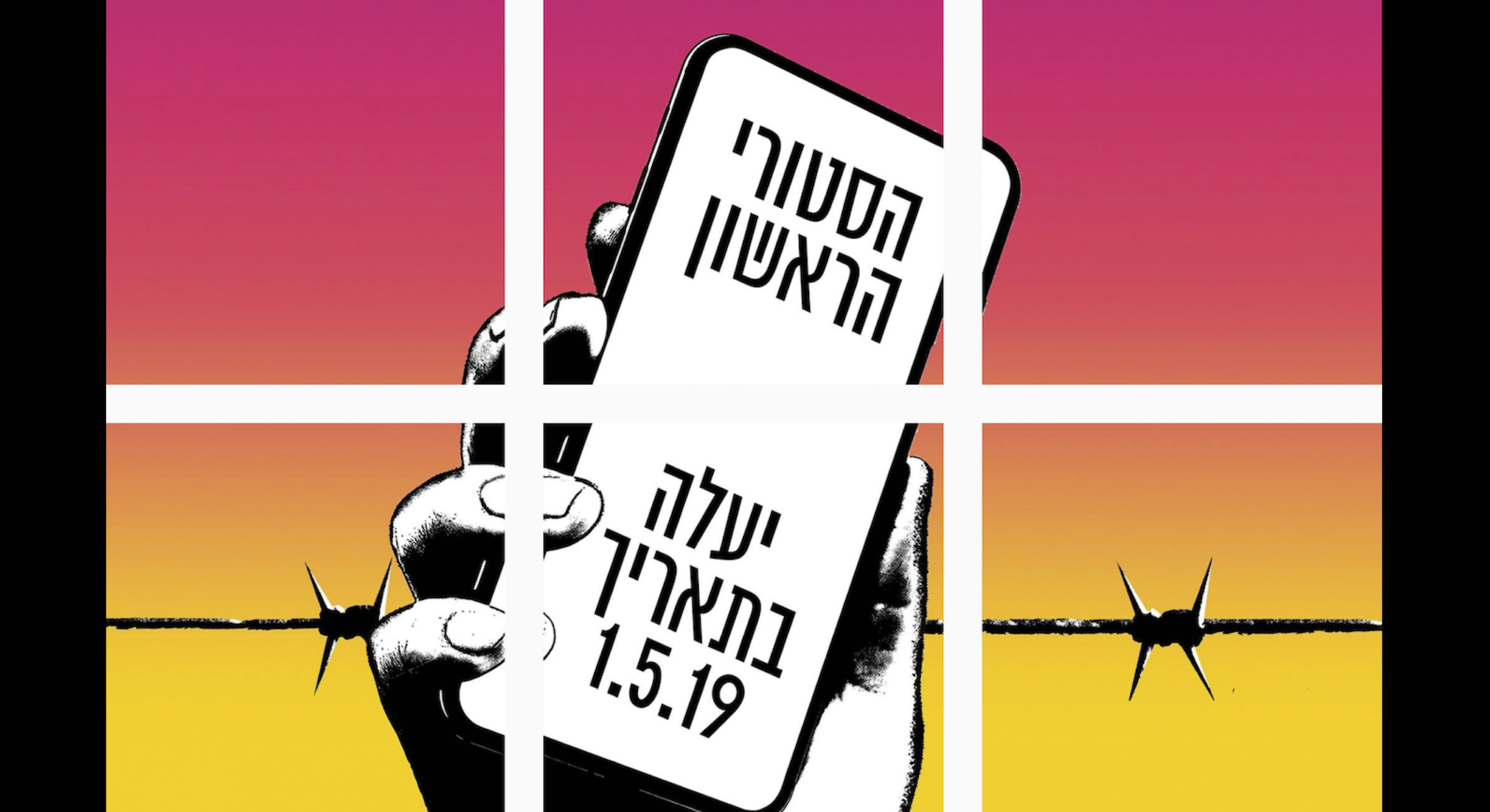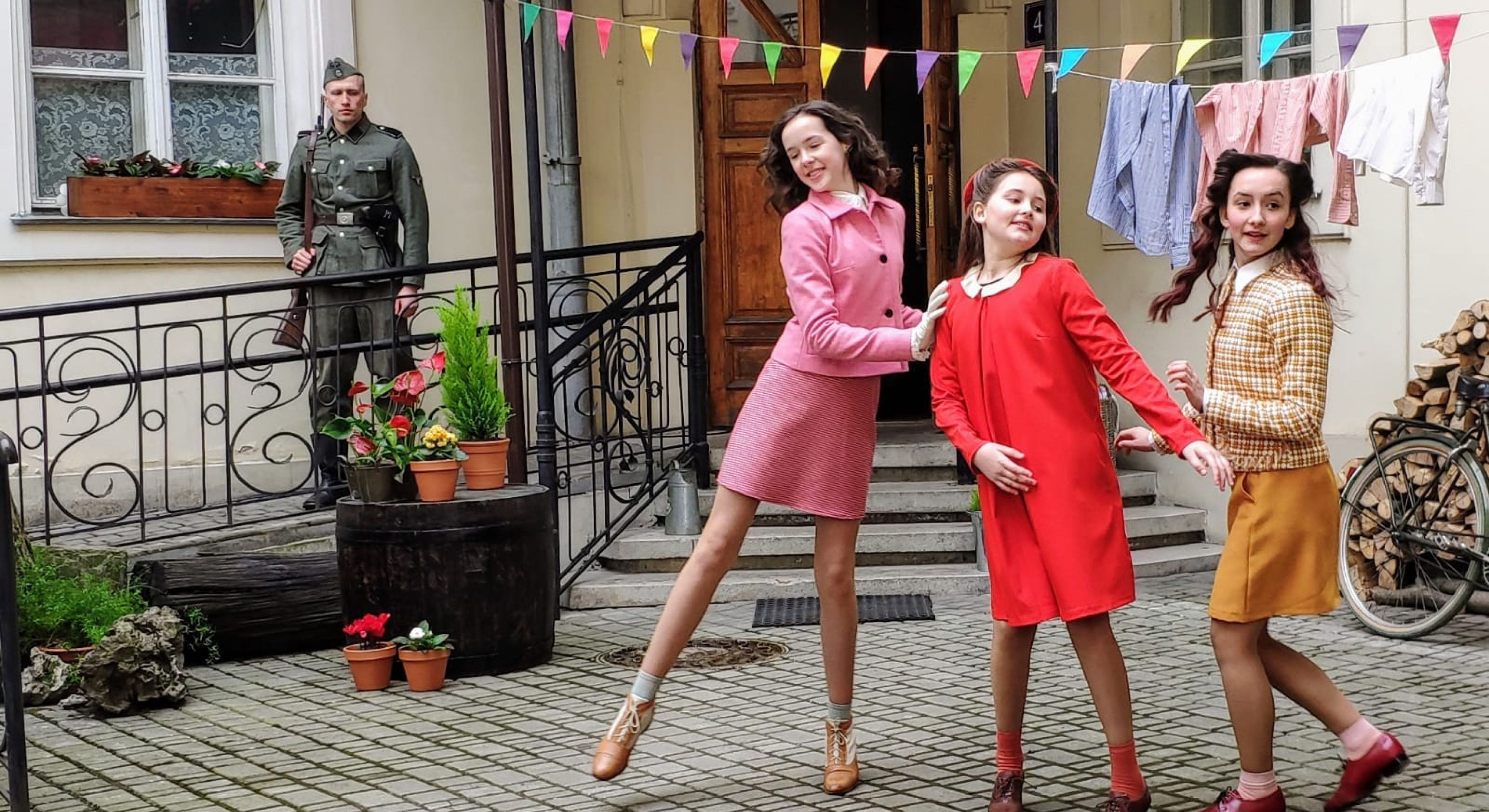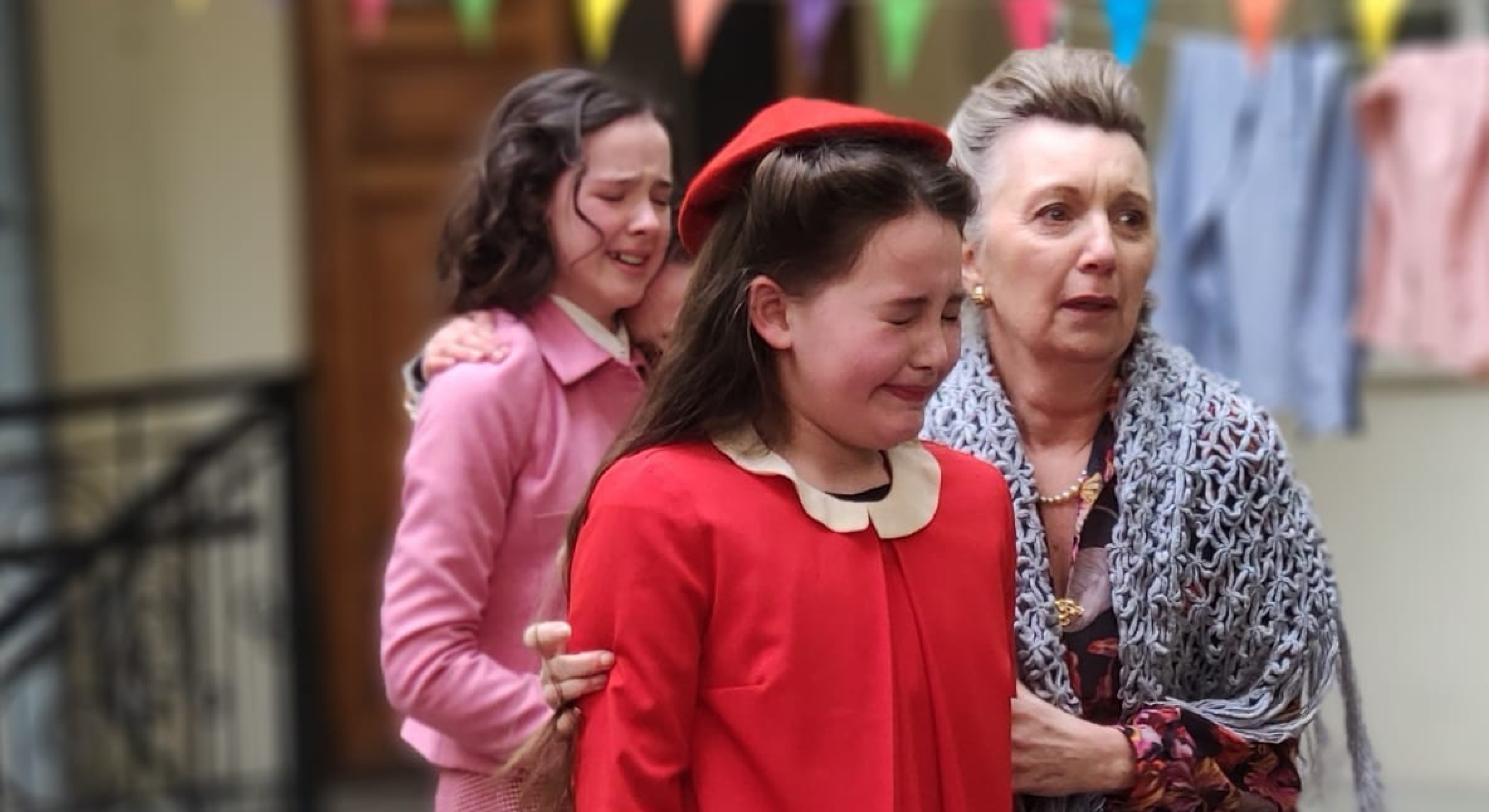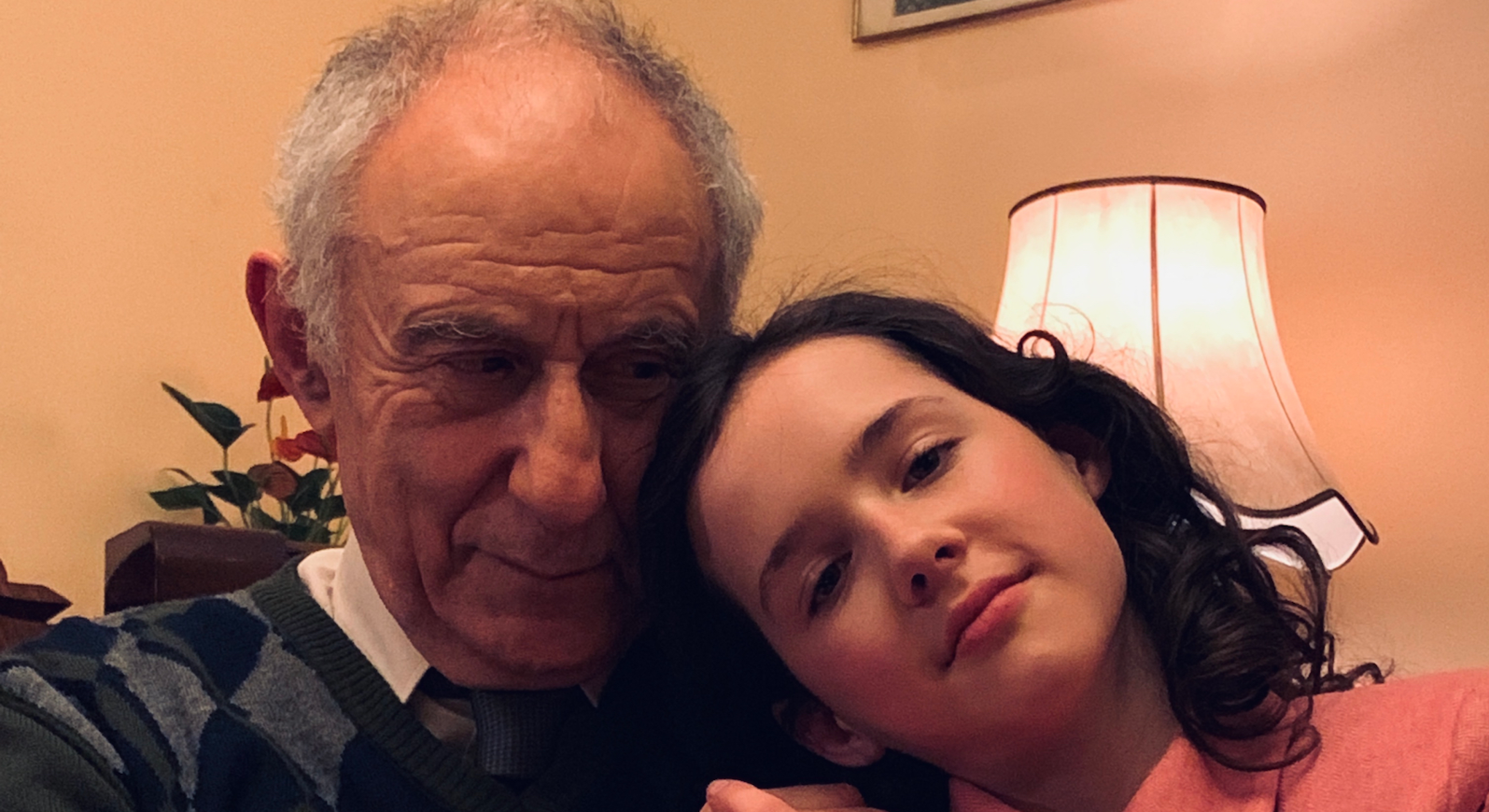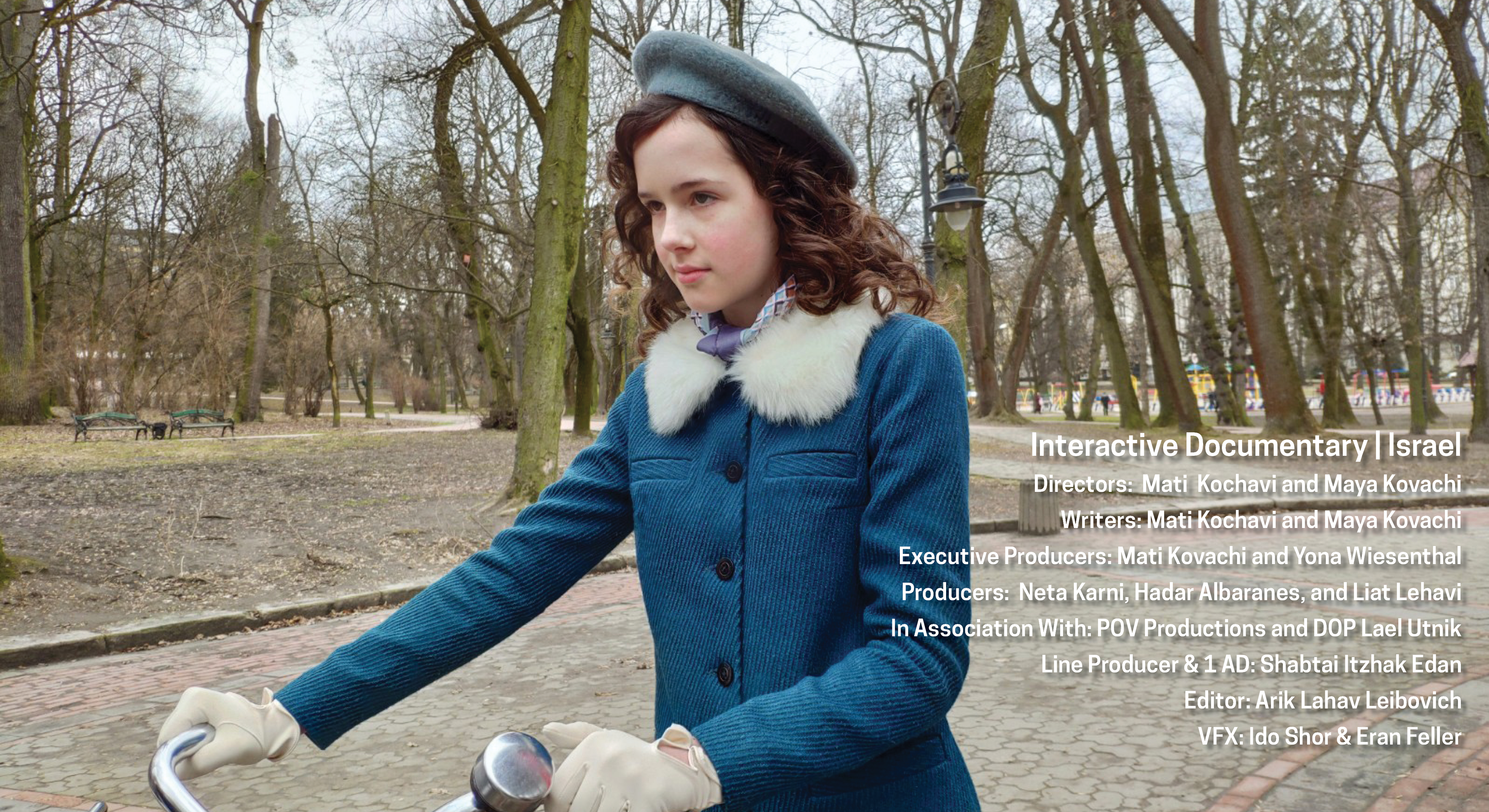 Eva.stories
What If a Girl in the Holocaust Had Instagram?
"Dear Diary, you are the happiest because you cannot feel the great misfortune that happened to us."
—Eva Heyman, March 19, 1944
Eva Stories is based on the diary of Eva Heyman, a 13-year-old girl who lived in Hungary during World War II. Instead of a diary, Mati Kochavi and his daughter Maya gave Eva a smartphone and an Instagram account. Their 60-minute film, shot with more than 400 actors and crew on a budget of less than $5 million, depicts Eva's life through 70 short clips, all of which were released on Holocaust Memorial Day 2019. In 48 hours, they received more than 300 million views. Eva dreamed of someday becoming a famous news photographer; instead she was murdered at Auschwitz in 1944 and became famous 75 years later.
"People are getting confused because there's a lot of bullshit on Instagram. But I'll tell you a secret: There's a lot of bullshit on television and in the movies, too. So does this mean that there are no movies or series that move you? I'm surprised by the conservatism and lack of understanding regarding the power of this tool, which is capable of revealing something about the Holocaust that we don't understand. . . . This tool lets you see the world in a new way, a way that another medium doesn't allow – and people are mistaken about it and its capabilities." 
—Mati Kochavi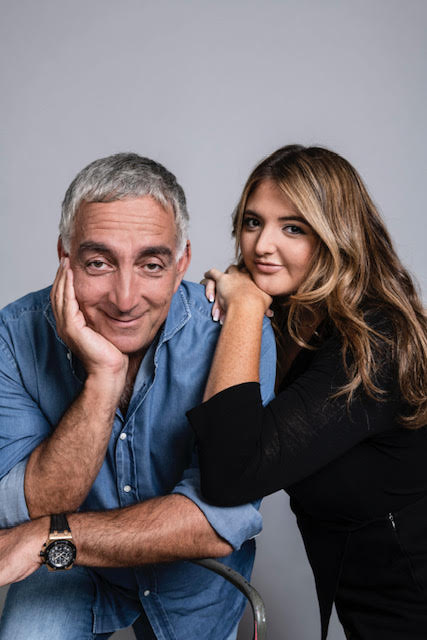 Maya Kochavi is the founder and CEO of StelloGirls, a New York-based Gen Z media company designed to empower the adolescent girls of America.
Mati Kochavi is an entrepreneur based in New York and Tel Aviv. He is the chairman and owner of AGT International, a leading Internet of things and data analytics company he founded in 2007. Kochavi is also the founder of Digital Clues, a company that works with intelligence, national security and law enforcement agencies to provide advanced tools for kickstarting difficult investigations. And of Vocativ, a digital journalism company that currently produces television shows and other premium content for such companies as NBC Universal, Showtime and Discovery, and Moonscape Ventures, a $120 million investment firm. In 2016, together with Ari Emanuel of William Morris Endeavor, he launched HEED, a digital platform that combines physical and digital experiences to change the way people interact with brands, talents and venues. His Kochavi Family Fund supports the building of facilities in Israel for children of all faiths with serious physical and mental disabilities.
ASK THE CREATORS
Why this? Why now?
Maya Kochavi : In 2019 we find ourselves in a dangerous situation, young people feel more disconnected from the Holocaust, anti-semitism is growing, and there are very few Holocaust survivors left to tell their stories first-hand. We knew we had to create a project that made the Holocaust feel relevant to the younger generation. If we teach the Holocaust to the younger generation on their terms, on their platforms and in their language, then they can become the new storytellers of our History.
What was the most challenging aspect for you?
It was very challenging to make sure that Eva's instagram page felt like it was really curated and run by her. In order to get users to follow the account, the page needed to feel real, and her stories needed to feel authentic. It took us a great deal of time, thoughtfulness and sensitivity to find a balance between Eva's real diary entries and what we believed she would have filmed and uploaded if her life was happening in 2019. Meanwhile, we also had to maintain the honesty of her story and a high level of respect and sensitivity in regards to the Holocaust.
"Is it a work that promotes memory of the Holocaust, or does it brutally trample on it? Does it insult young people, or find a contemporary and effective way to penetrate their wall of apathy? Is it as shallow as Instagram, or an innovative breakthrough? Does it exploit the Holocaust to tell a forced, superficial story or does it finally skip over the moldy clichés of memorial ceremonies and obsolete history books? It's hard to remember when a new media creation has caused so many Israelis to get so emotional and argumentative – before anyone had actually seen it."
"Just last week, there was a shooting at a synagogue in San Diego, which came exactly six months after one of the worst atrocities against the American Jewish community that left 11 people dead in a synagogue in Pittsburgh. It's hard to wrap my head around these catastrophic events because I thought anti-Semitism was a thing of the past. Apparently not. To me, this is why 'Eva Stories' is not just about one girl's story, or one historical event. It's about the dangers of othering, rampant xenophobia, and anti-Semitism. It's about telling stories like my grandfather's so they can live on. It's about remembering history so it does not repeat itself, and honestly, sometimes it feels like we are really close to repeating it."
"The teenager's Instagram posts start out breezily enough. Eva Heyman, who just got her first pair of heels for her 13th birthday, films herself eating ice cream in the park. There's also a teenage crush. But everything rapidly turns dark. . . . In 70 short episodes, a British actress playing Eva takes followers along on her Holocaust journey: a happy bourgeois prewar existence interrupted by the Nazi invasion of her hometown in what was then Hungary; her family's forced move into the cramped chaos of the ghetto; and the packed train that ultimately transports her to Auschwitz, the Nazi death camp from which she never returns. A creation of Mati Kochavi, an Israeli tech executive, and his daughter Maya, 'Eva Stories' is an innovative, if provocative, effort to engage screen-hooked post-millennials in Holocaust education and remembrance as the last generation of survivors is dying out."
"Typically, I look to Instagram for fun stuff—cute animals, delicious food, friends, fashion, art. It's understandable that, for many, it would be jarring to see this safe, superficial space merge with war and suffering. But that jarring-ness is part of the point. The Holocaust's memory is a painful one, but these days, it is perhaps more painful to realize that it might not persist, that as the atrocities grow further away in the rearview and fewer survivors remain, the Holocaust is liable to lose resonance. While watching Eva, I kept thinking of a story that's told at Passover during one of the best-known parts of the Seder. It identifies a 'Rebellious Son' as a child who asks his parents, 'What is this service to you?' and thus separates himself from his community. The Seder story's goal—to teach kids to feel engaged in their culture so that the Jewish memory doesn't fade—is the same as the mission of 'Eva Stories.'"
Eva.stories
Medium:
Interactive Documentary
Created by:
Mati and Maya Kochavi
Date:
May 2, 2019 (Holocaust Memorial Day)