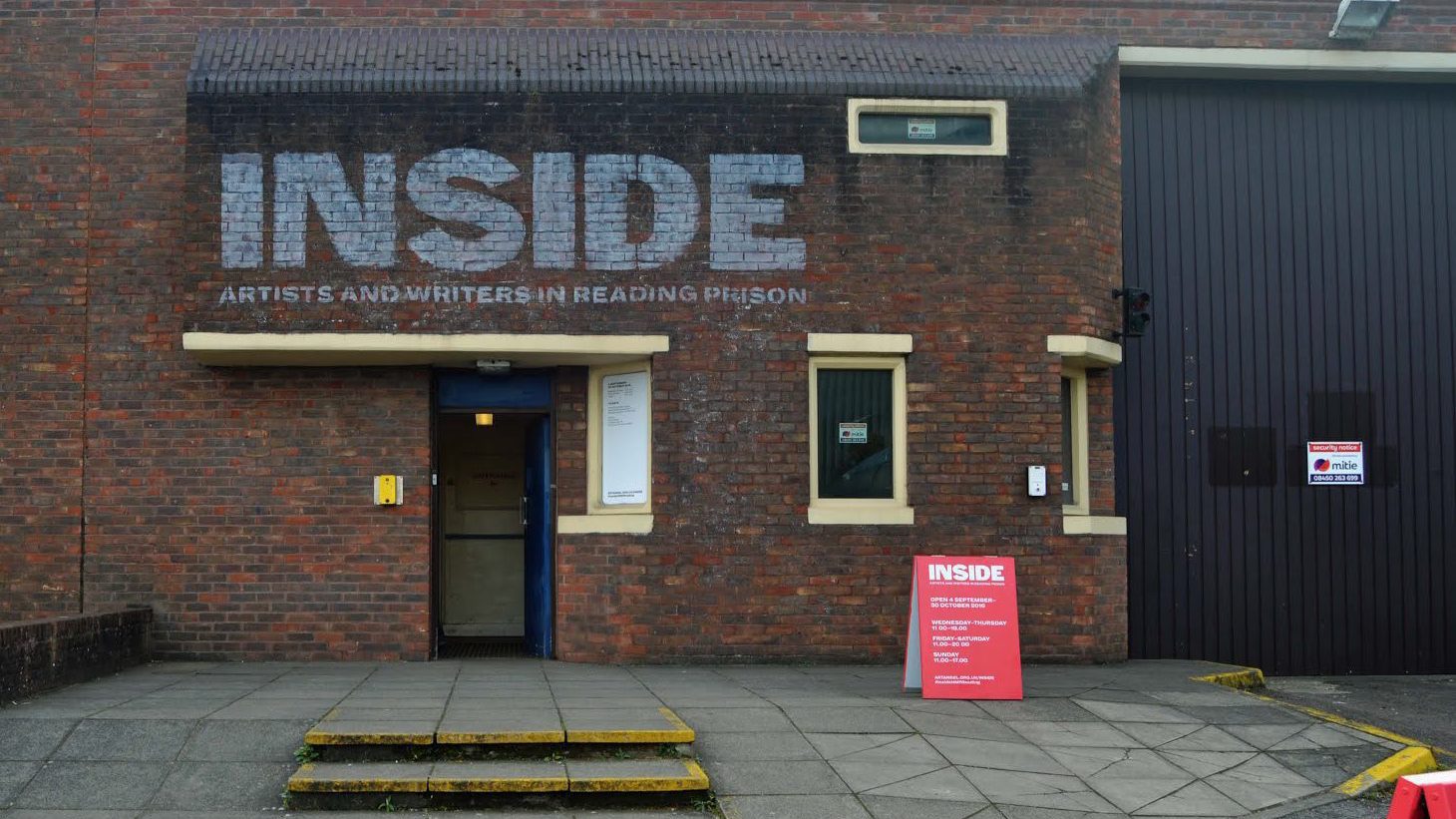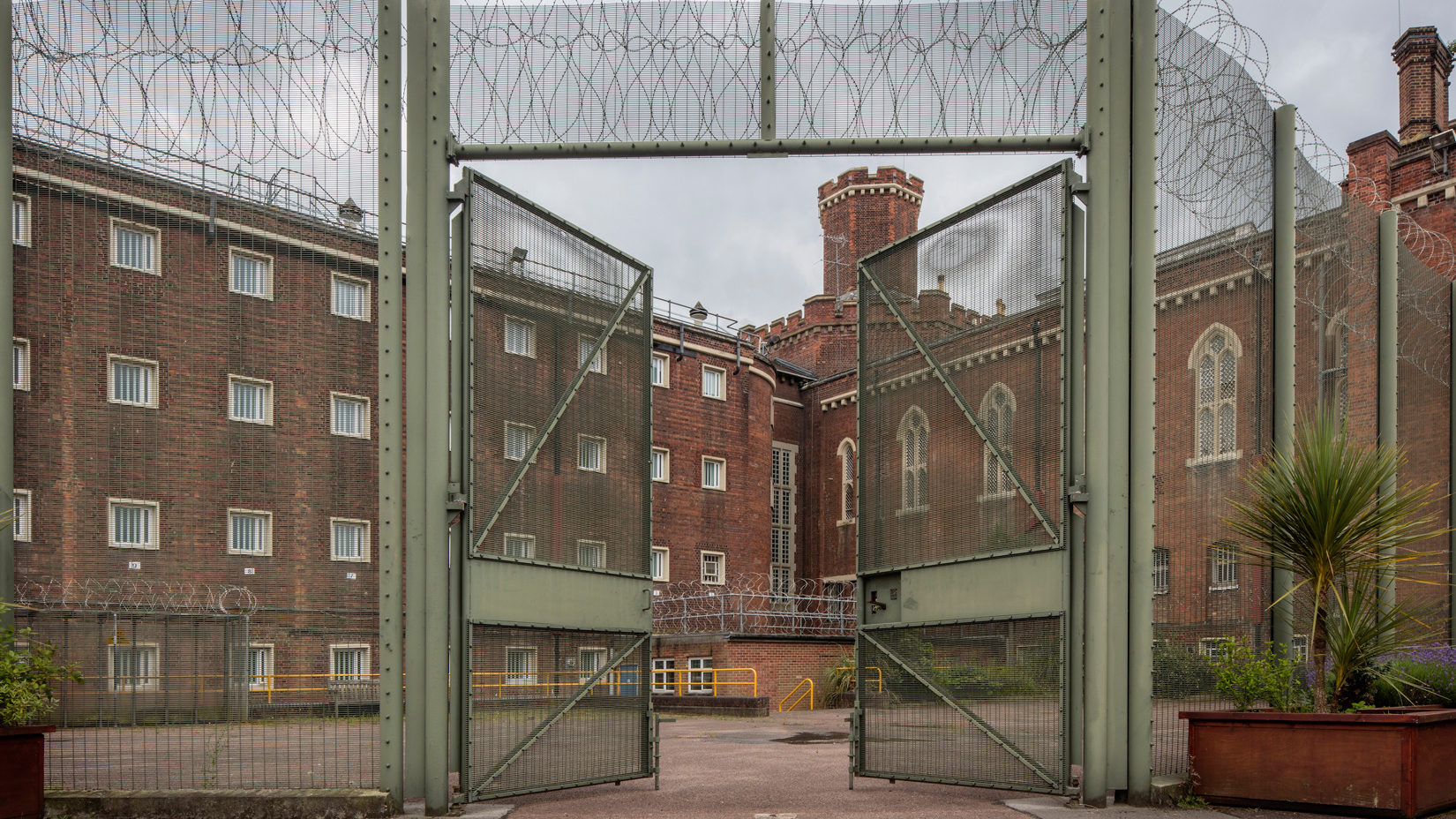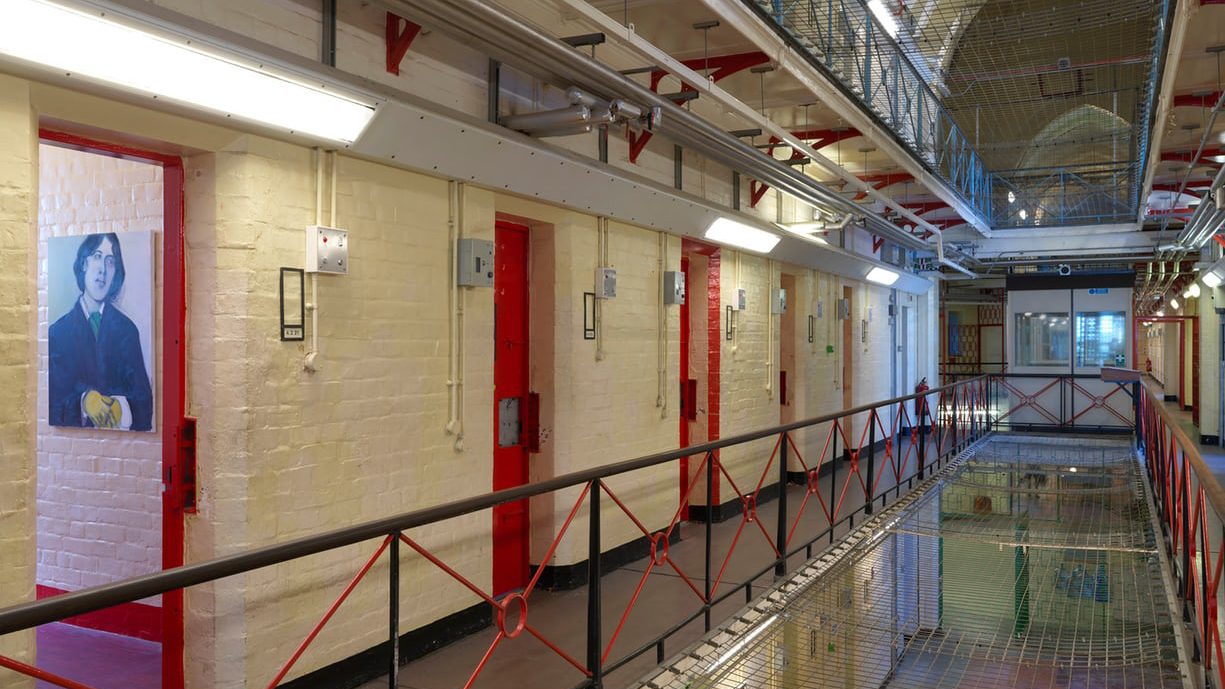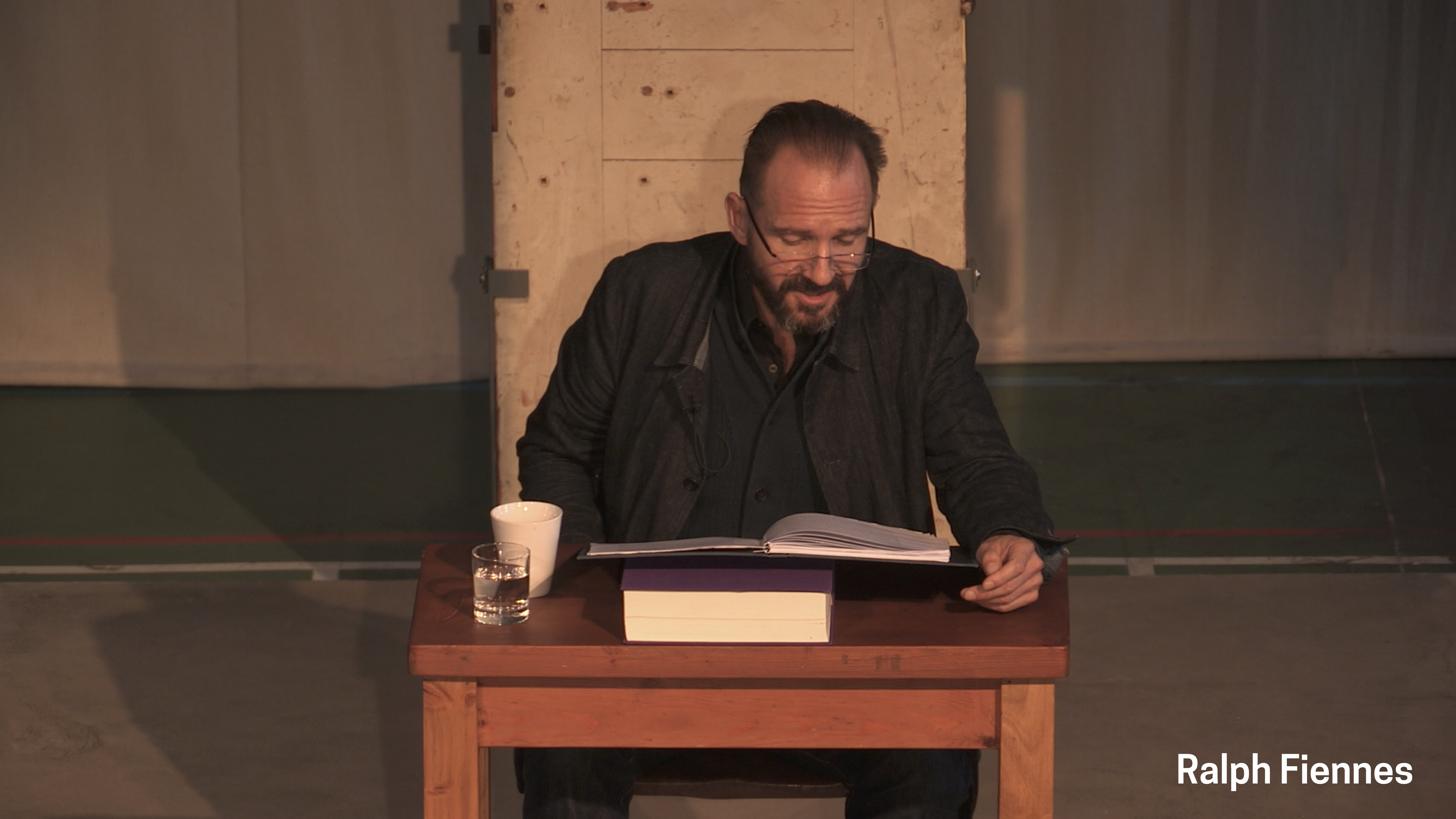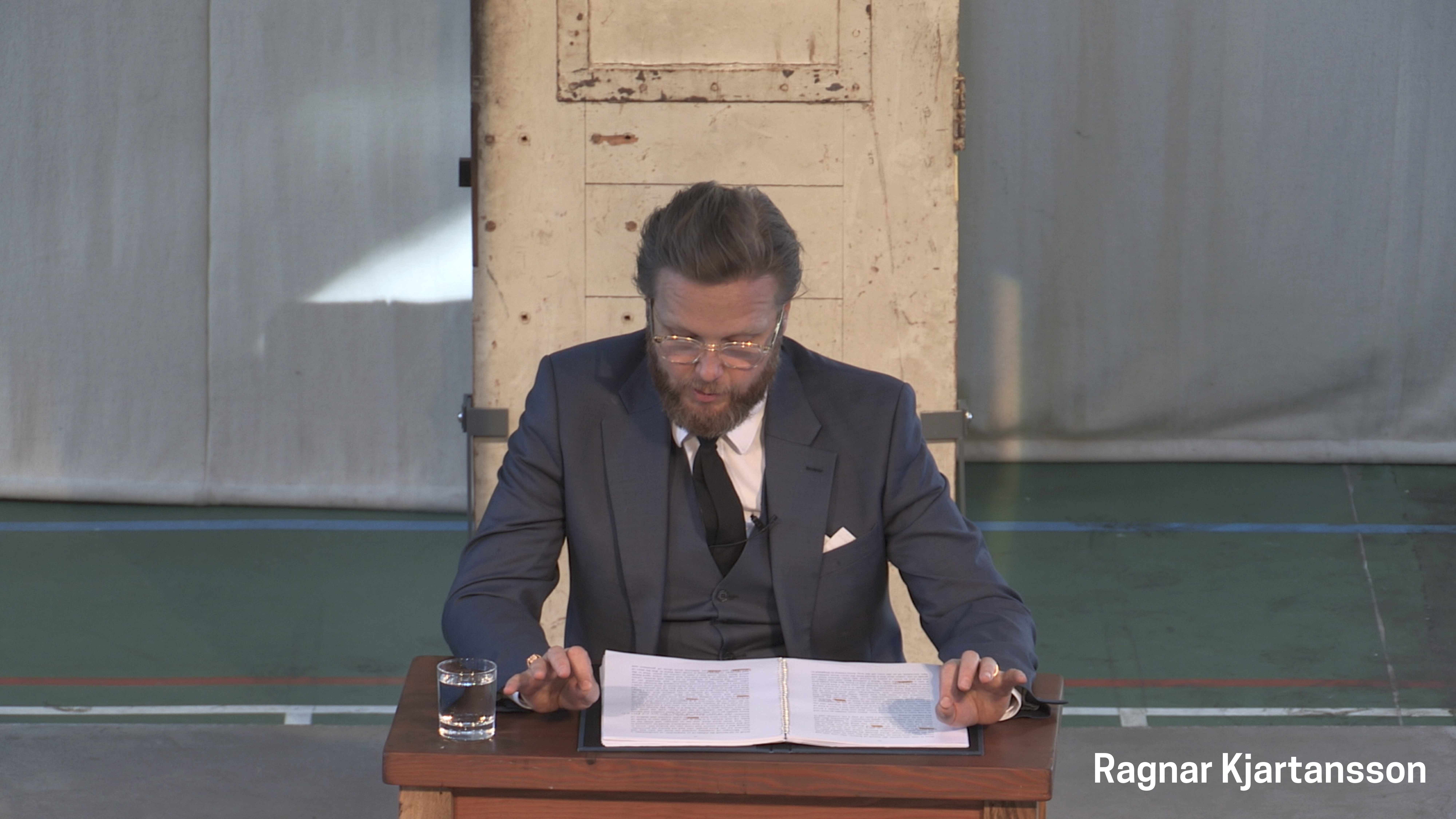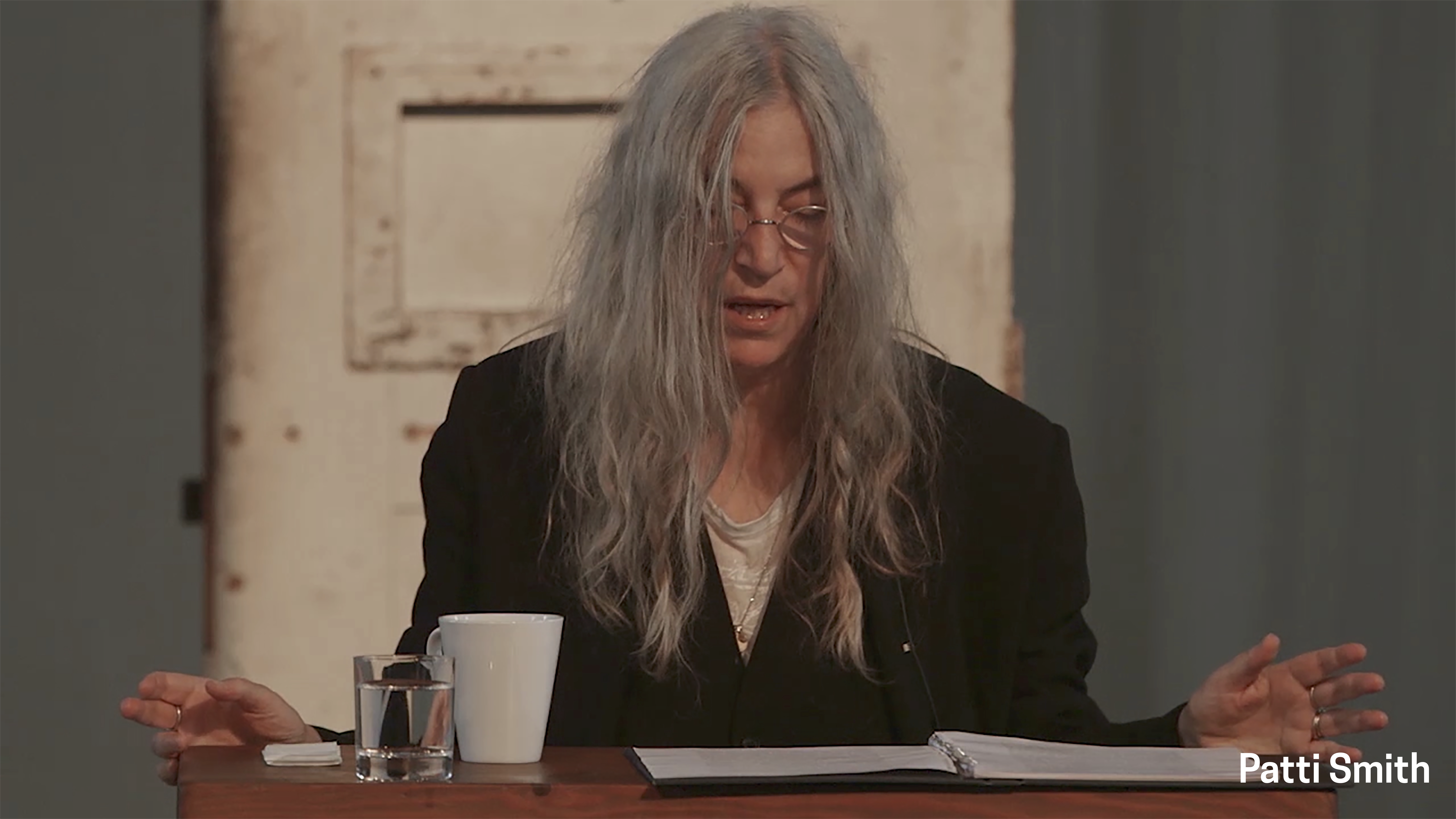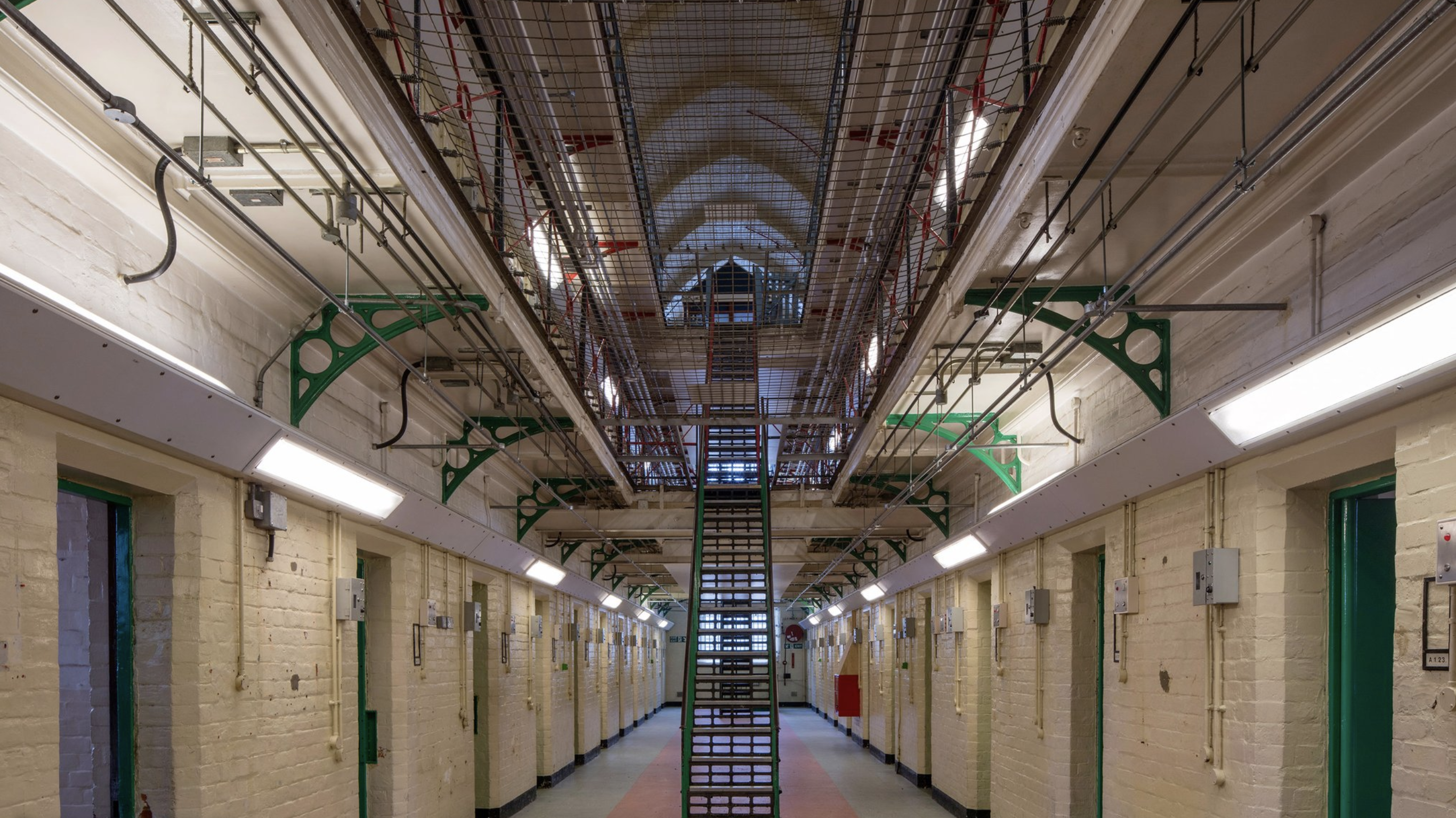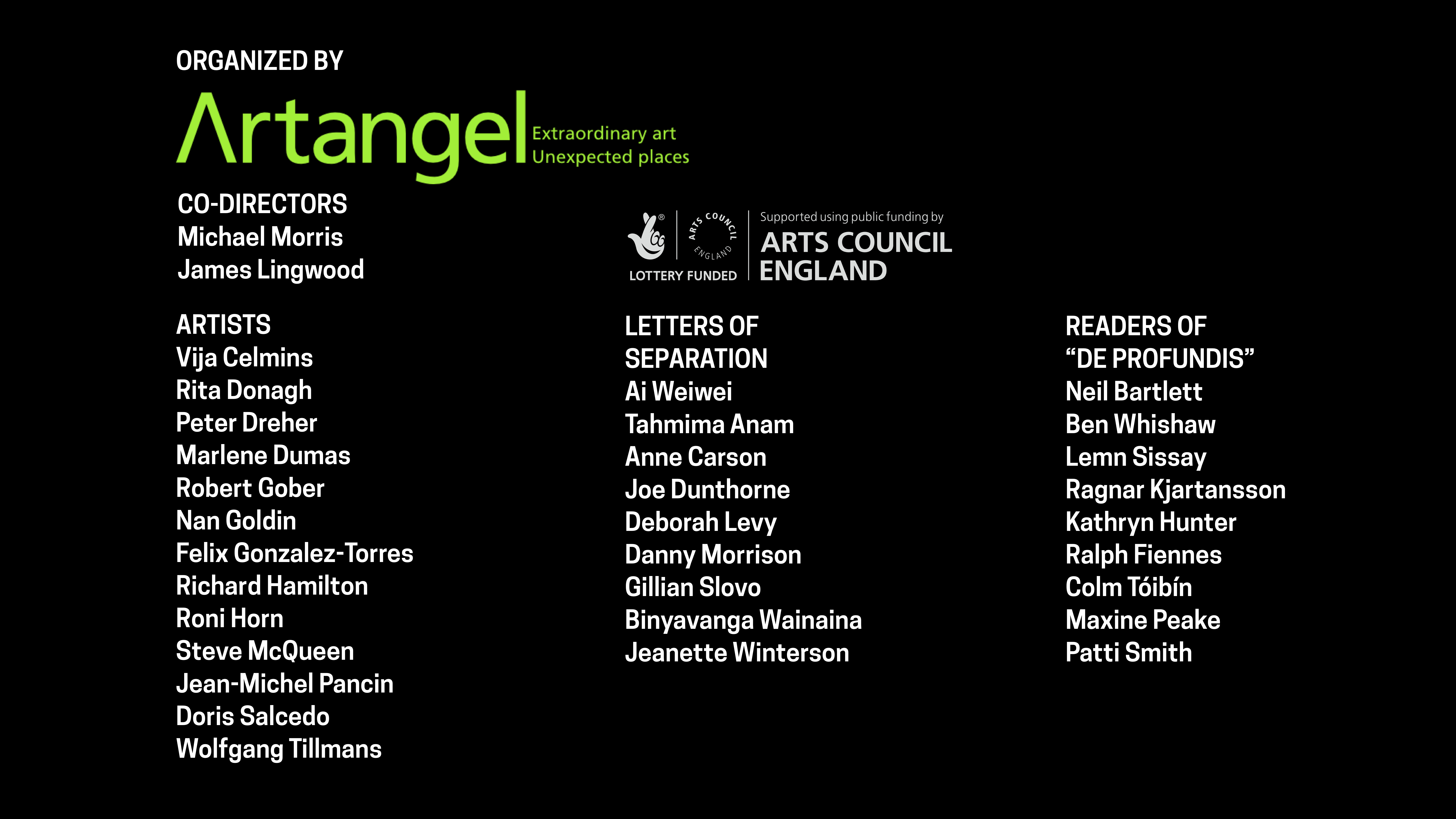 Inside: Artists and Writers in Reading Prison
"In the great prison where I was then incarcerated, I was merely the figure and the letter of a little cell in a long gallery, one of a thousand lifeless numbers as of a thousand lifeless lives."
— Oscar Wilde, De Profundis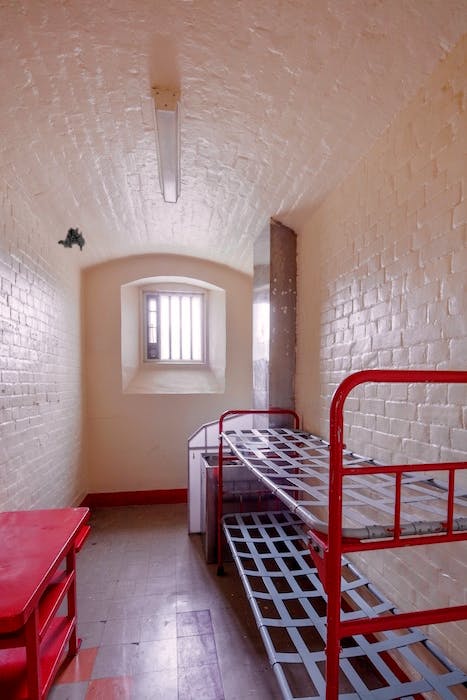 In September 2016, HM Prison Reading was opened to the public for the first time in its 172-year history. The occasion was an immersive installation built around its most famous inmate: Oscar Wilde. London's most celebrated playwright at the start of 1895, Wilde became suddenly a pariah, jeered and spat upon, on his conviction a few months later on charges of "gross indecency with other male persons." If his time in jail was devastating—he died penniless in Paris less than four years later, at the age of 46—the work he produced there was enduring. While sentenced to hard labor and held in solitary confinement, he wrote De Profundis ("from the depths"), an extended, often bitter missive to his faithless lover, Lord Alfred Douglas, whose father was responsible for his plight.
At this resonant site in this very different time, Wilde's experience was explored in art works by the likes of Robert Gober, Nan Goldin and Steve McQueen. In some cells, visitors found letters on the theme of state-enforced separation written by such people as Ai Weiwei, Anne Carson and Jeanette Winterson. Each Sunday throughout the exhibition, Wilde's harrowing and heartfelt De Profundis was read live in the former prison chapel by a coterie of performers, many of them openly gay, that included Ralph Fiennes, Patti Smith, Colm Tóibín and Ben Whishaw.
The installation and performances continued for three months, from September 4 to December 4 2016. Excerpts have since been preserved in a book and on Artangel's website.
Artangel is a charitable organisation funded by trusts, foundations, Arts Council England and individual patrons known as Angels. For more than three decades, Artangel has produced extraordinary art in unexpected places in London, across the UK, and around the world.
James Lingwood has been Co-Director of Artangel since 1991. Amongst over 125 projects produced over the past 25 years are Rachel Whiteread's House (1993–94), Michael Landy's Break Down (2001) in Oxford Street, Gregor Schneider's Die Familie Schneider (2004), Francis Alÿs's Seven Walks (2005), Roni Horn's Vatnasafn/Library of Water in Iceland (2007), Roger Hiorns's Seizure (2008) and Cristina Iglesias's Tres Aguas in Toledo, Spain (2014), as well as moving-image installations with artists such as Yael Bartana, Douglas Gordon, Steve McQueen and Tony Oursler.
Michael Morris has been Co-Director of Artangel alongside James Lingwood since 1991. Together they have built Artangel into a significant international commissioning and producing organisation, working internationally with artists across the visual arts and performance as well as forging innovative collaborations with film and new media. Michael is also an artistic advisor to the Manchester International Festival, the Roundhouse, the Wexner Center in Ohio, and Robert Wilson's Watermill Center in Long Island.
"Having opened the prison to the public for the first time, Morris and Lingwood bring Wilde back into it as a living force. His words are everywhere. The small door of his cell stands like a headstone in the chapel, carved with its Cyclops eye. It isn't hard to imagine Wilde's hand on the wood, as so many others have left their mark (I love Mary, 10 days left). He knew the back of it by the inch, and now you know it too. The jail is astonishingly timeless.
"And so is Wilde himself, of course. How perfectly he would have understood the redemption of history through art, the idea of installation art, of places and sounds as commemorations. How seamlessly he would have joined the cast of performers – Neil Bartlett, Ben Whishaw, Ralph Fiennes, Ragnar Kjartansson, among others – reading 'De Profundis' in jail. They will do this every Sunday in the chapel to a fully visible audience. How Oscar Wilde would have loved it."
Inside: Artists and Writers in Reading Prison
Medium:
Art Installation/Performance
Created by:
Michael Morris and James Lingwood/Artangel
Date:
September-December 2016