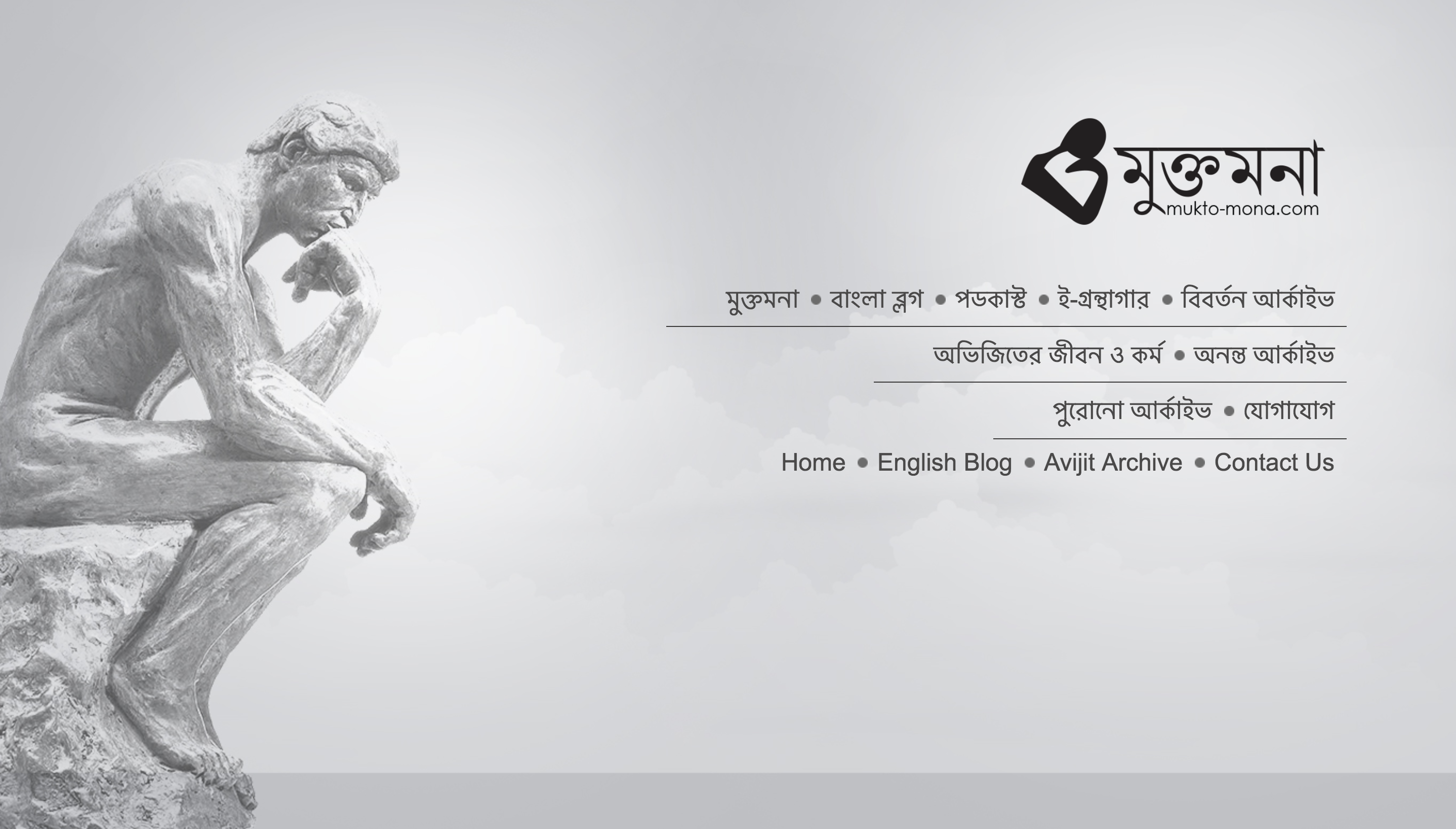 Mukto-Mona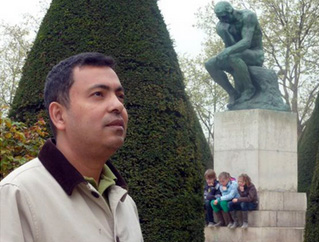 Immersive, digital experiences may sometimes feel profound, but rarely are they a matter of life and death. A tragic exception is Mukto-Mona (Freethinker), an online community founded in 2001 by Avijit Roy, an engineer who lived in Atlanta but remained deeply connected to his Bengali homeland. Refusing to be bound by "comfortable superstition, stifling tradition, or suffocating orthodoxy," as he once put it, Dr. Roy embraced science, reason, and humanism. To religious fundamentalists, this can be considered blasphemy. On February 26, 2015, as he and his wife, Bonya Ahmed, were leaving the national book fair in Dhaka, the capital of Bangladesh, they were set upon by Islamic extremists brandishing machetes. Dr. Roy was hacked to death; his wife was gravely wounded. The police stood by and watched.
The attacks didn't stop there. On May 12, Ananta Bijoy Das, a blogger for Mukto-Mona, was butchered outside his house by four Islamic fundamentalists. On August 7, Niloy Chatterjee, also a blogger for Mukto-Mona, was slaughtered in his home in Dhaka by six machete-wielding assailants. On October 31, Faisal Arefin Dipan, the publisher of Dr. Roy's last book, Biswasher Virus (The Virus of Faith), was hacked to death in his Dhaka office by Islamists. Remarkably, in the face of all this, Mukto-Mona survives. "In Bangladesh they are fighting machetes with pens," Dr. Roy's widow declared in a lecture before the British Humanist Society in London last summer. "Everywhere, we must fight fundamentalism and all oppression, with compassion and rationality and universalism, and with a deeper understanding of the conflicts. That is the twenty-first century challenge of humanism."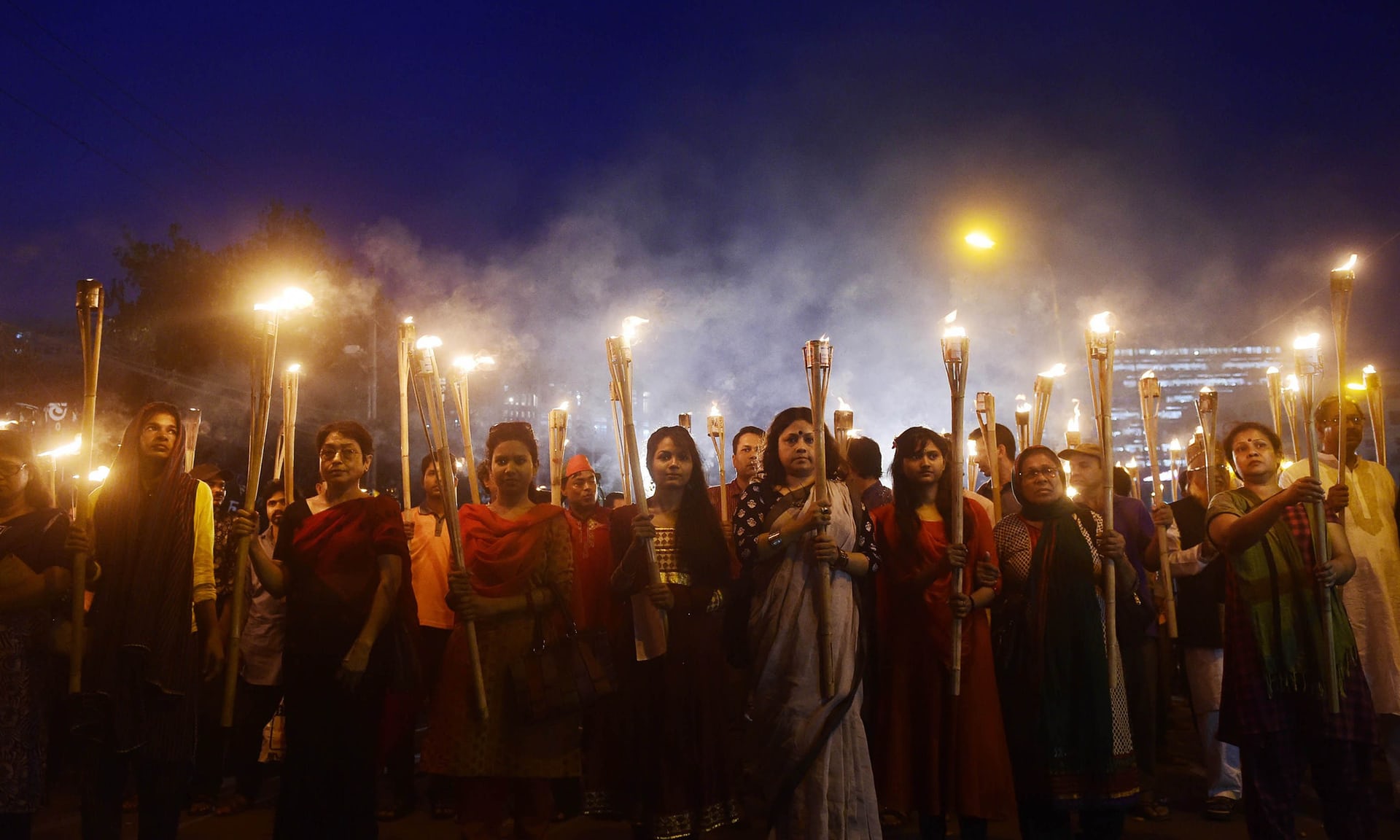 Protesters took to the streets in Dhaka after the murder of Avijit Roy in February 2015. (Photograph: Munir Uz Zaman/AFP/Getty Images)
The Virus of Faith
It all started with a book. A national book fair (popularly known as the Ekushey Book Fair) is held every February in Bangladesh. Newly published books are displayed in more than five hundred stalls. Literally thousands of people come to the fair every day and enjoy buying new books. Publishers start preparing for this event quite early as they try to get their books ready for the frenzy of the fair. One of my recent publishers, Jagriti Prakashani, timed the publication of my book Biswasher Virus (Bengali for The Virus of Faith) to coincide with the book fair of 2014.
As soon as the book was released, it rose to the top of the fair's best-seller list. At the same time, it hit the cranial nerve of Islamic fundamentalists. The death threats started flowing to my e-mail inbox on a regular basis. I suddenly found myself a target of militant Islamists and terrorists. A well-known extremist by the name of Farabi Shafiur Rahman openly issued death threats to me through his numerous Facebook statuses. In one widely circulated status, Rahman wrote, "Avijit Roy lives in America and so, it is not possible to kill him right now. But he will be murdered when he comes back."    —Avijit Roy in Free Inquiry
"The climate of intolerance against secularists has worsened dramatically in recent years in Bangladesh, a nation that is more than 90 per cent Muslim but founded on the 'Four Principles' of nationalism, democracy, secularism and socialism. Exactly two years ago a new group calling itself Ansar-al-Islam (Defenders of Islam) claimed responsibility for the fatal stabbing of a sociology professor, Shafiul Islam, who was one of three Bangladeshi bloggers killed within the space of a few weeks."
"At a time when human civilization is figuring out how to build settlements on Mars, we have begun our journey backward, riding on the back of a strange medieval camel. The powerful have always used religion and religious fundamentalism as a weapon to stifle progress. . . . But no matter how long it took, human civilization has always defeated them and moved forward."
Mukto-Mona
Medium:
Journalism/Online Community
Created by:
Bengali-American activist Avijit Roy (1972-2015)