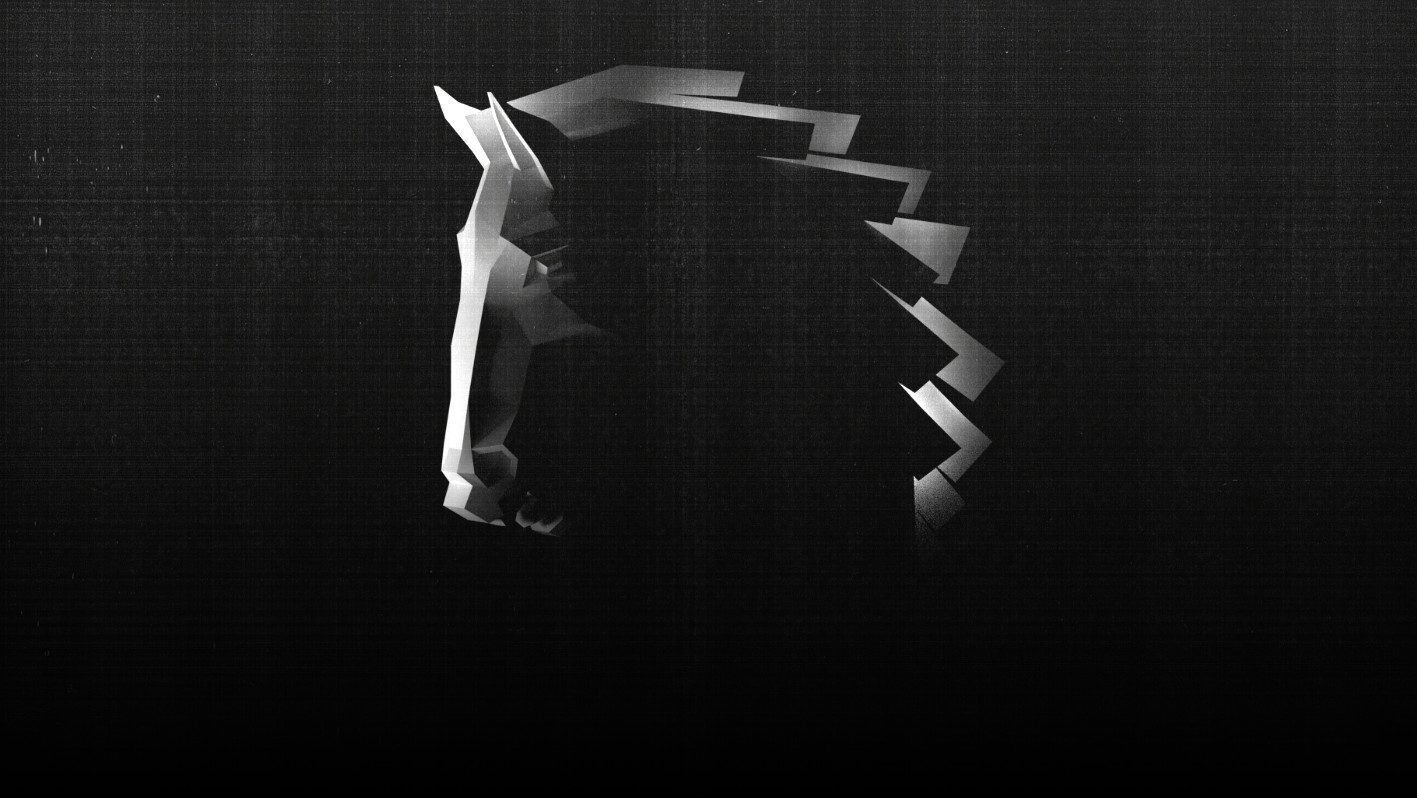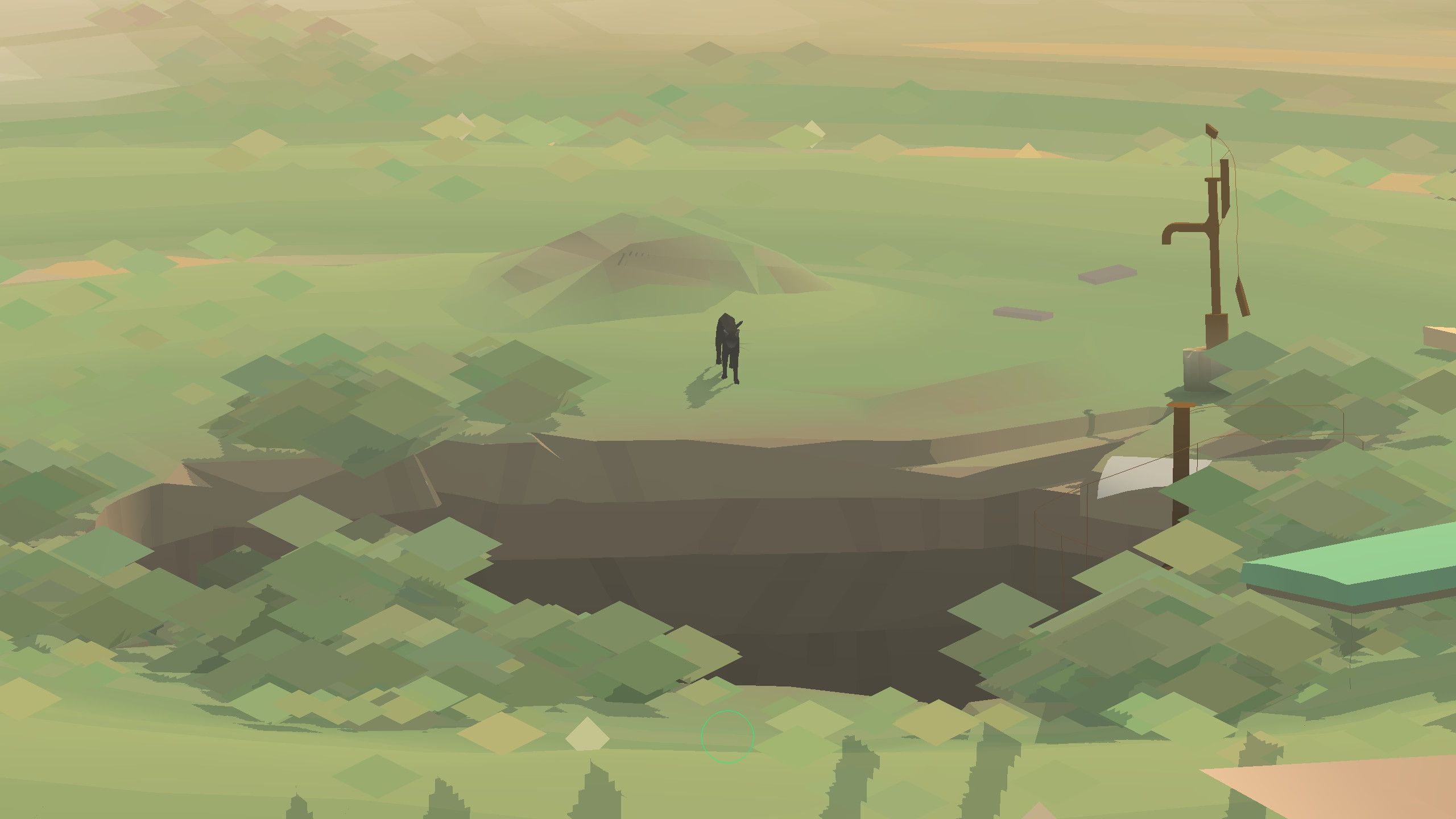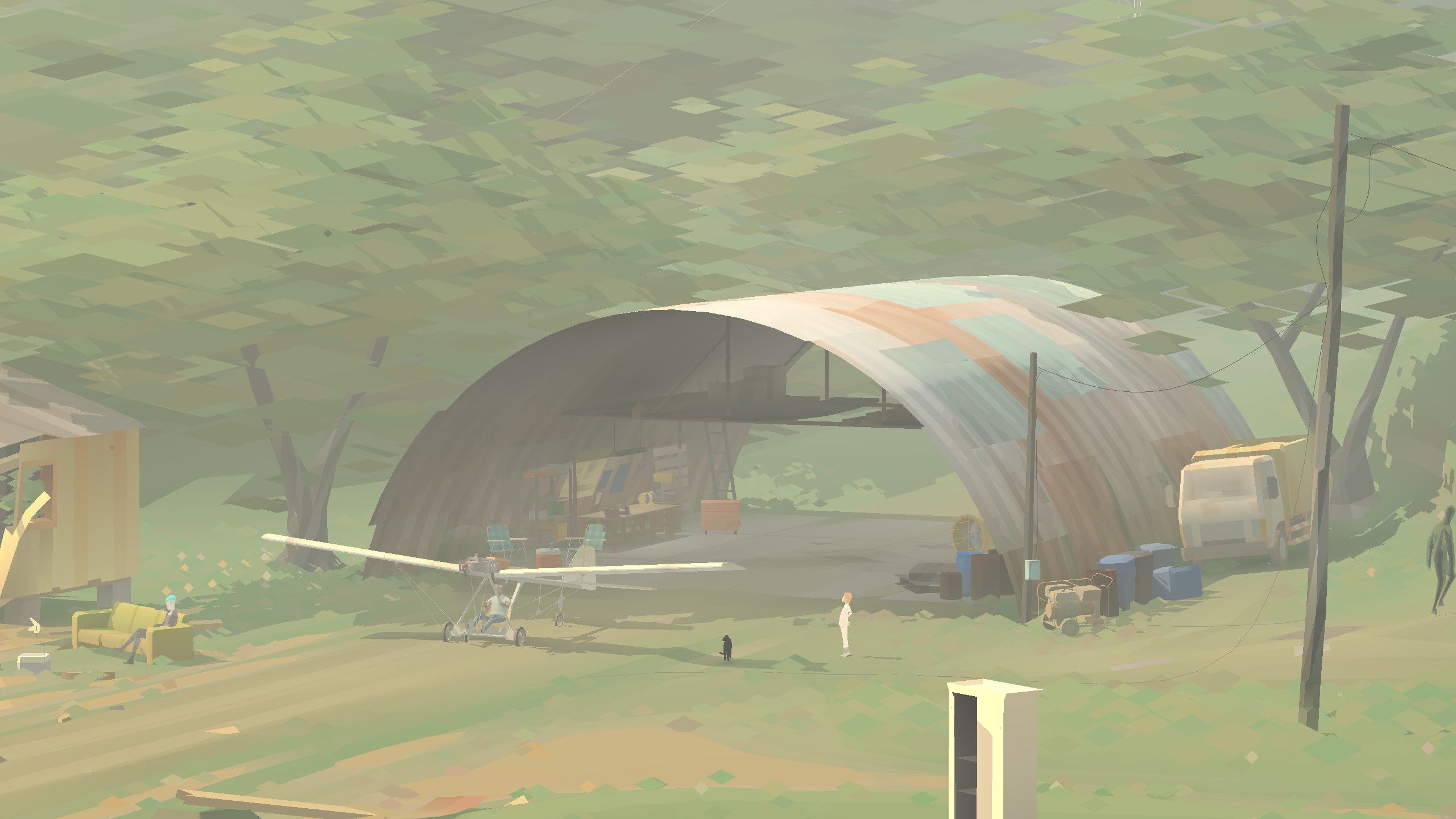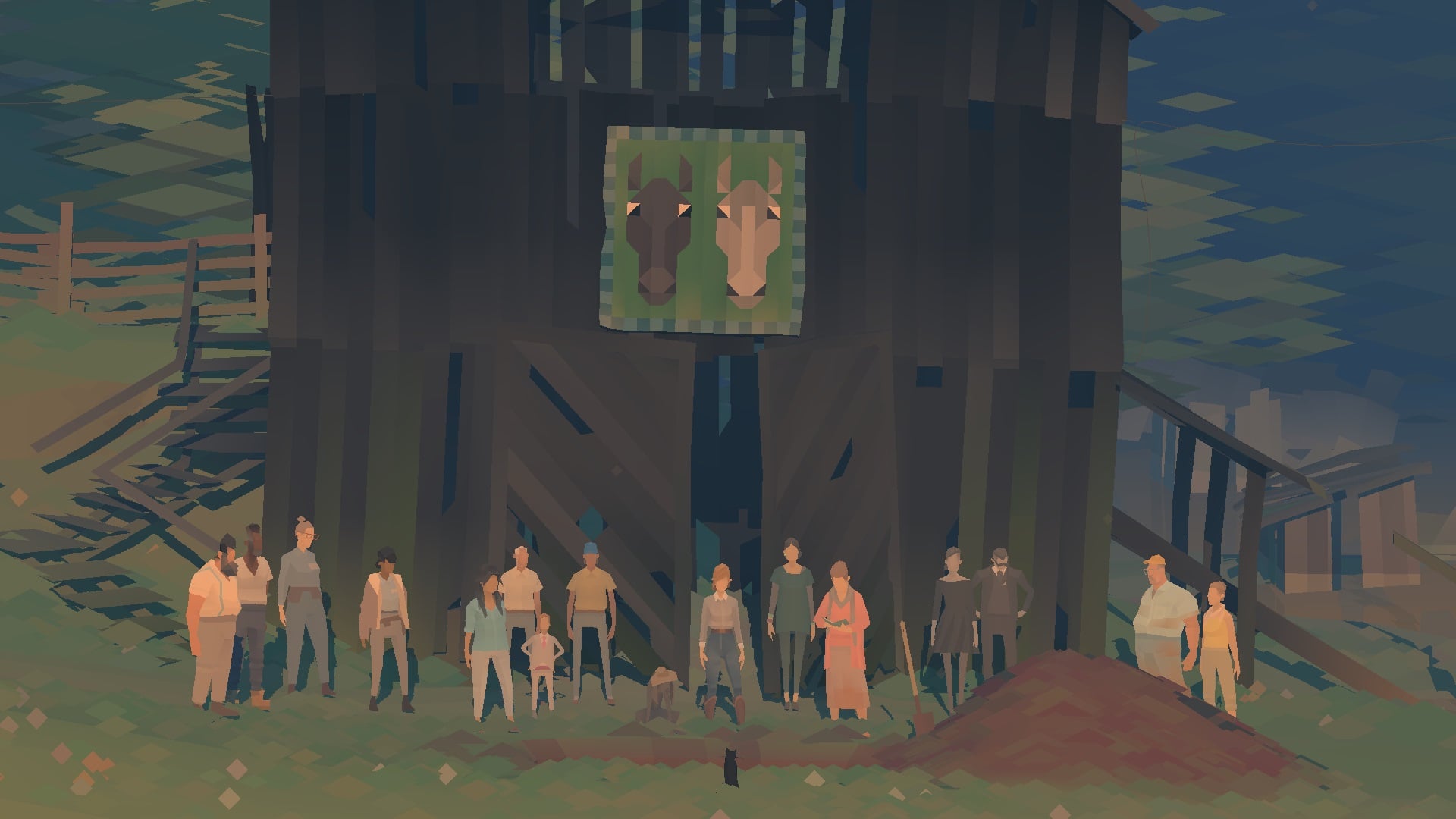 Kentucky Rte. Zero, Act V
At twilight in Kentucky, as bird songs give way to the choir of frogs and insects, familiar roads become strange and it's easy to get lost. Those who are already lost may find their way to a secret highway winding through the state's underground caves. The people who live and work along this highway are themselves a little strange at first, but soon they seem to feel familiar: the aging driver making the last delivery for a doomed antique shop; the young woman who fixes obsolete TVs surrounded by ghosts; the child and his giant eagle companion; the robot musicians; the invisible power company lurking everywhere, and the threadbare communities that struggle against its grip.
Kentucky Route Zero is a magical realist adventure game in five acts featuring a haunting electronic score and a suite of hymns and bluegrass standards recorded by the Bedquilt Ramblers. Rendered in a visual style that draws as much from theater, film and experimental electronic art as it does from video games, this is a story of unpayable debts, abandoned futures and the human drive to find community.
Originally published episodically over a span of years, the game now includes all five acts along with the "interludes," which were originally published separately. It has also been localized for French, German, Italian, Japanese, Korean, Russian and Spanish (both European and Latin American).
ABOUT THE CREATORS
Kentucky Route Zero was made by Cardboard Computer, a group of game developers comprised of Jake Elliot, Tamas Kemenczy, and Ben Babbitt.
Jake Elliot is a game developer, musician, and artist who lives near Elizabethtown, Kentucky, a town of 30,000 that is almost adjacent to Fort Knox. Jake has been making nonviolent, slow-paced, narrative games since early 2010, among them Dog and Bone are Friends, A House in California, We Were You and The Penguins' Dilemma.
Tamas Kemenczy is a game-maker and programmer based in Chicago. In addition to working on video games, he has had work featured at the Victoria & Albert Museum in London and has taught game art at ILUM University in Milan.
Ben Babbitt, based in Los Angeles, is also a game developer and a musician for Cardboard Computer. In addition to producing the soundtrack for Kentucky Route Zero, he makes his own music and soundtracks. His most recent release, as of April 2021, is Kentucky Route Zero: Memory Overflow, a collection of music from the interludes, radio music, videos, cutouts, extended drifting mixes and others made between 2011 and 2020.
THREE QUESTIONS FOR THE CREATORS
Why this? Why now?
We made this game over roughly 2010-2019 and it reflects a lot of what we experienced or saw happening around us during that time — especially predatory debt systems like payday loans and subprime mortgages, the rise in displacement & homelessness in the fallout of the 2008 financial crisis, and the many failures of the state to protect exploited and vulnerable people against natural disasters like the hurricanes in New Orleans, Puerto Rico, and so on. But also this is our first game as a team, and we took an experimental approach. We were playing with the form, mapping out some of what we can do with it, and trying to get a feel for it.
What were you surprised to learn as you were making it?
It's been a joy to learn that there is an audience for this kind of work.
What was the most challenging aspect for you?
It was a challenge to maintain the game's style over the years of development. We had to commit to some aesthetic choices early on, like the art style, the theater-inspired dialog, and a certain sonic palette for the score. We were always looking for ways to experiment within those constraints.
"What makes Kentucky Route Zero so special is that space and its residents. It's a world that's both timely and timeless. Everything feels of the moment, speaking to the struggles of the last decade, and also like it could've taken place a century ago. It's part Southern Gothic, part magical realism, part biting critique of capitalism and the people it leaves behind."
"When I first saw Kentucky Route Zero, I imagined a game that captured the plight of my generation. But it's more than that. With a tour of the arts, history, and humanities, Cardboard Computer made a game about how every generation has been pummeled by those in control, and how we can and should come together, not only for revolutionary change, but to give one another a chance to breathe in the fresh air."
"Kentucky Route Zero's true genius lies in the fact that, at a glance, the game looks like complete chaos. The world is not consistent, the characters aren't fully developed in a traditional sense, and the structure of each individual act is entirely different from the last. Scenes do not build upon preceding scenes — its complexity is harder to trace than that. However, when we look a little closer, we can see that its story functions differently than we may be used to. Each different scene, character, folk story, line of dialogue, or seemingly random detail functions like an individual stroke of a paintbrush. It's only when we consider every piece together that we see the bigger picture, the portrait of Americana and the people that make it. Kentucky Route Zero has cemented itself as one of the greatest games of the decade, but I think it's even more than that. It's one of those pieces of art that only comes around once in a lifetime, and I'll spend the rest of mine trying to untangle every last thread of it."
Kentucky Rte. Zero, Act V
Created by:
Carboard Computer