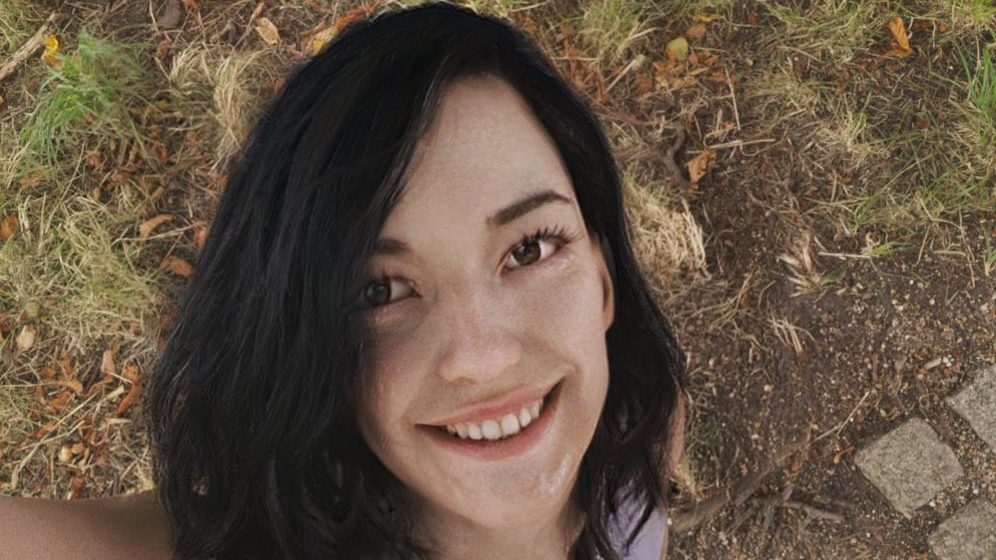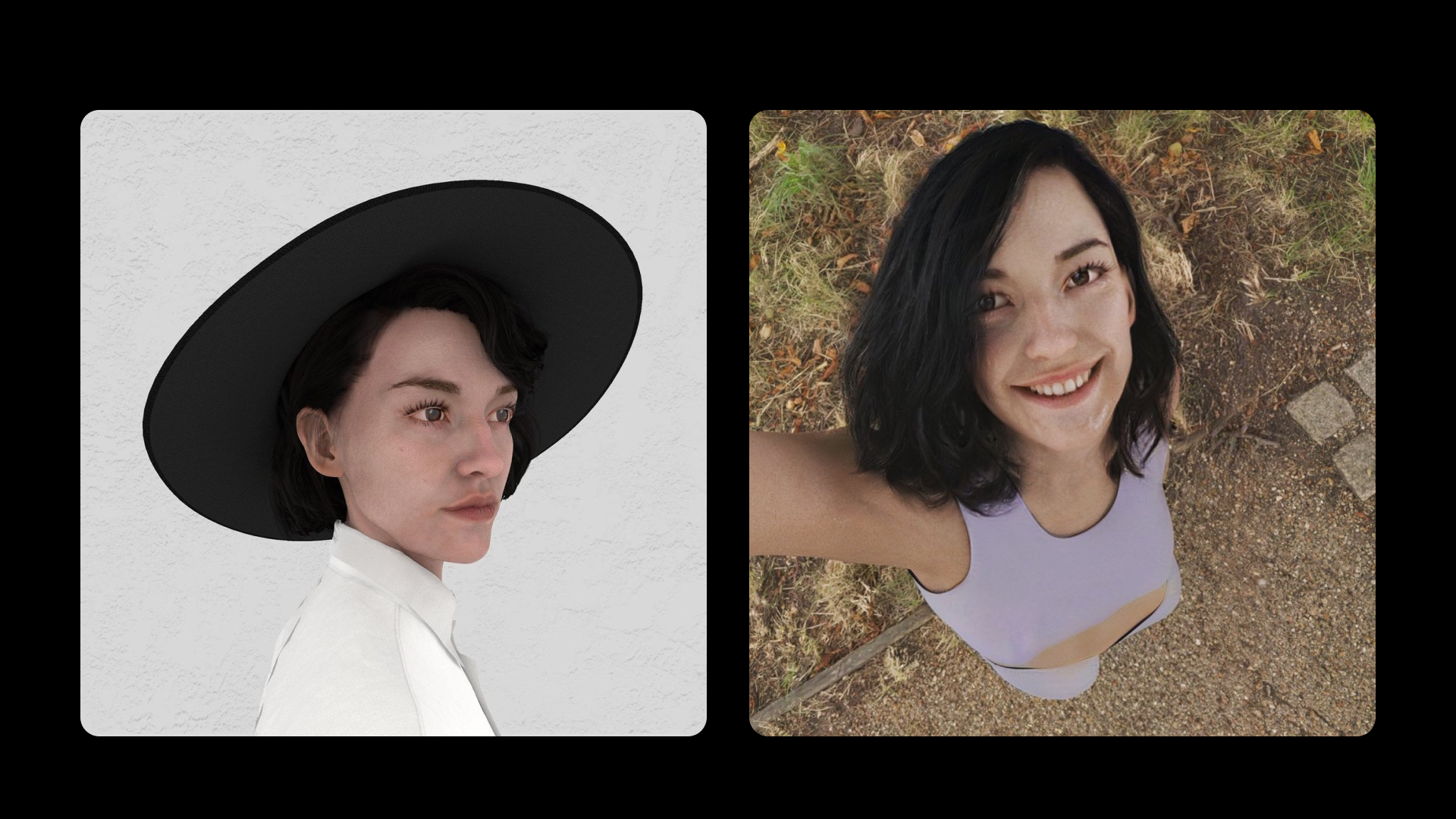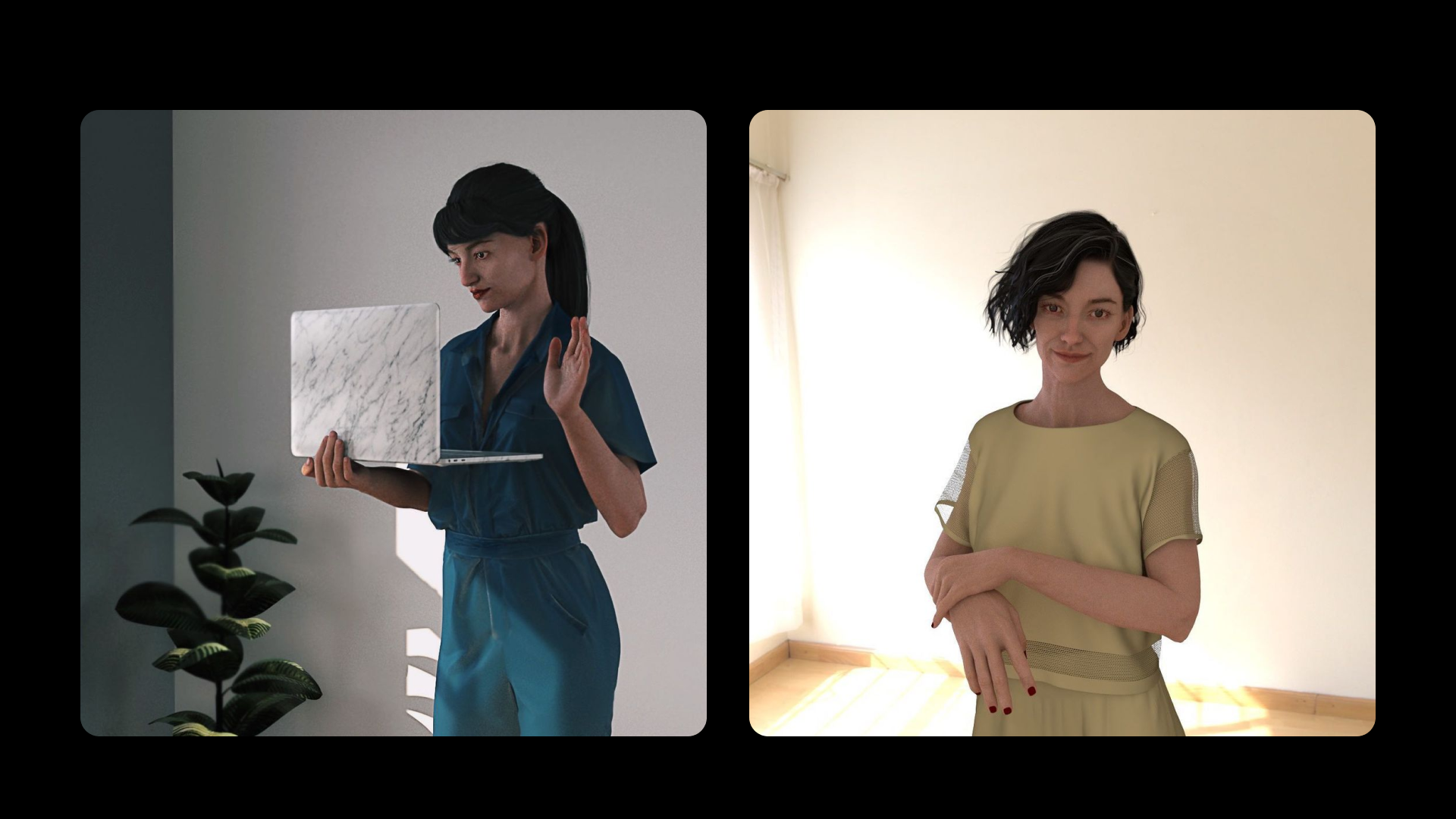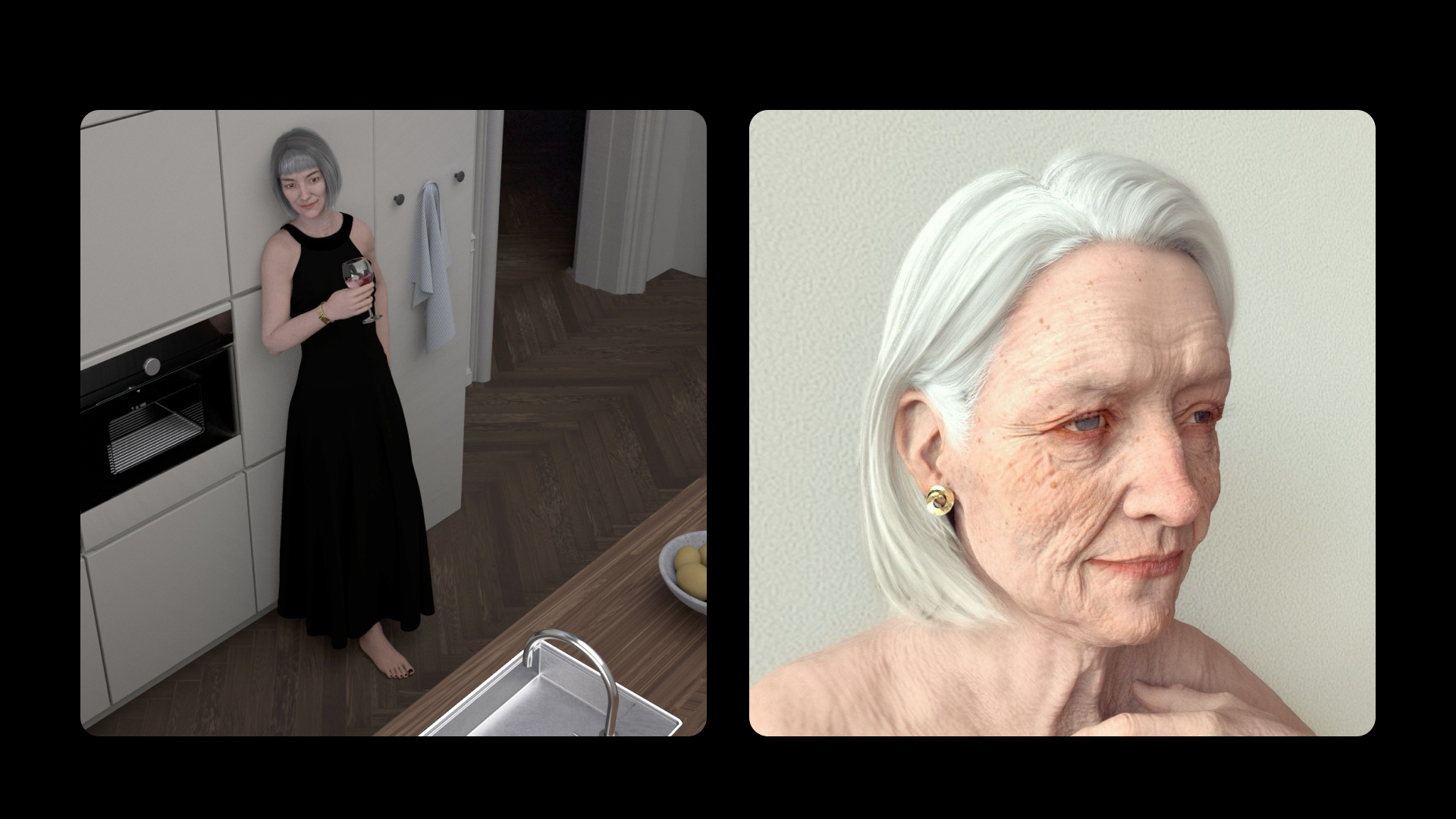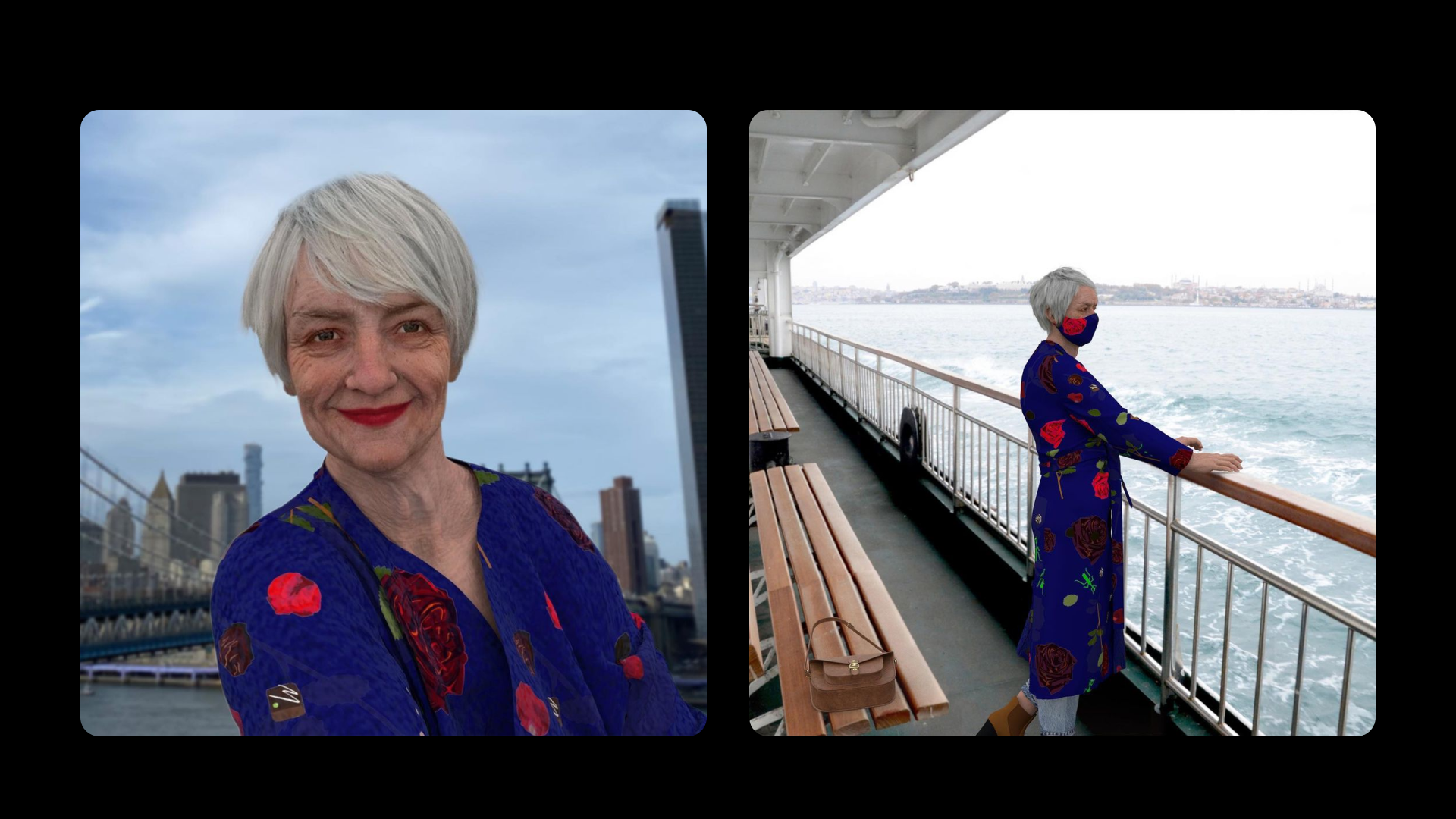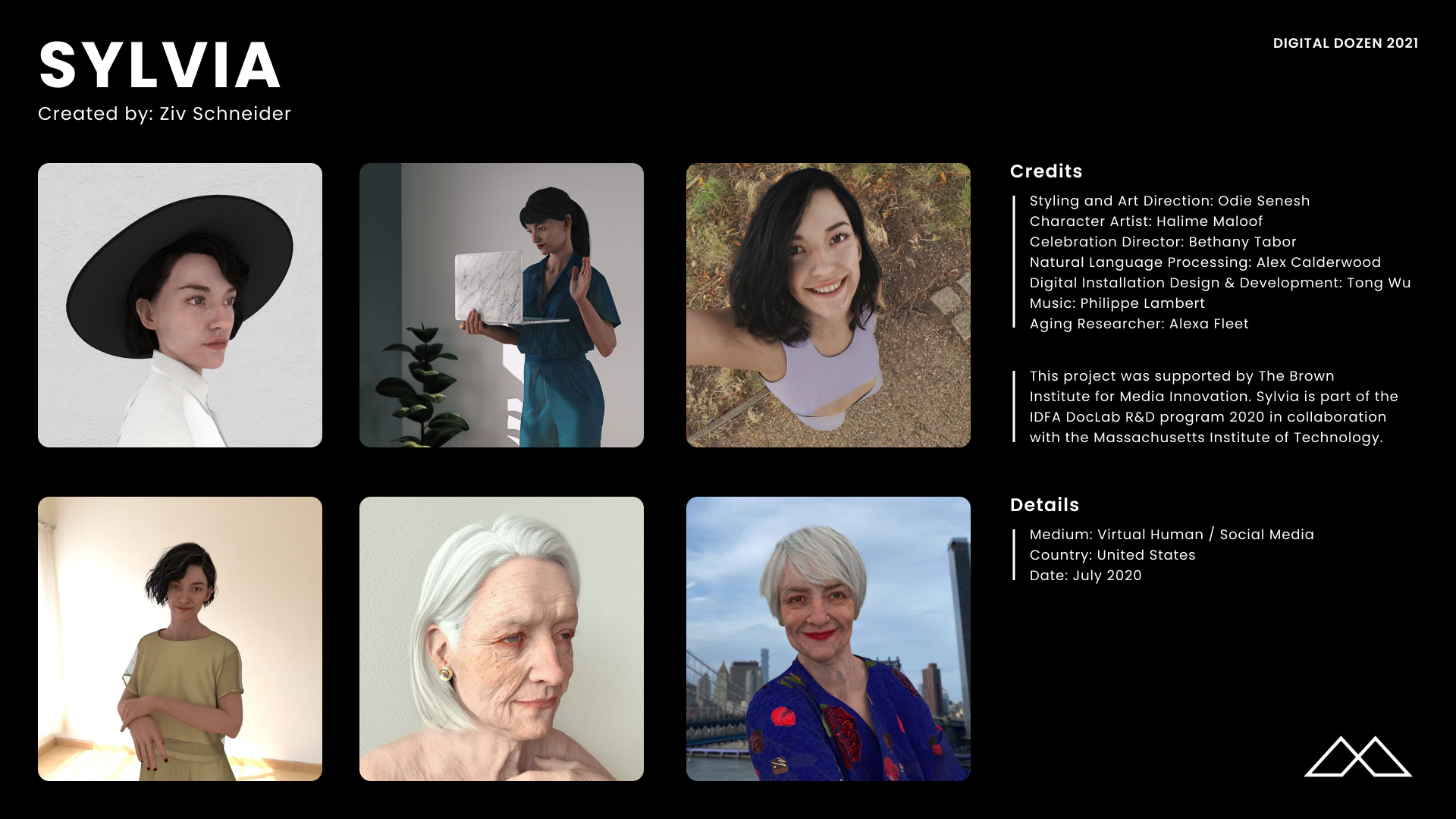 Sylvia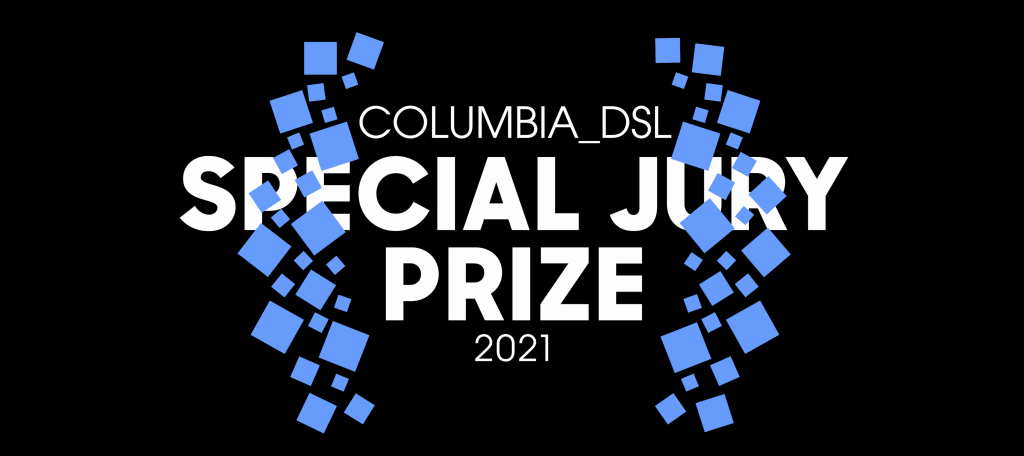 "For Sylvia's followers, I hope they will be inspired to see the beauty in all stages of the human life cycle and to create more intergenerational connections IRL and online, beyond the filter bubble created for them by Instagram. "
—Ziv Schneider, Cirkel Blog
Co-written with an AI, Sylvia is a narrative experiment that disrupted the virtual influencer landscape. Unlike her peers, which are designed to appear young forever, Sylvia was designed to age rapidly. She posted to Instagram from July to November 2020, and during these five months her image aged five decades, from 30 to 80 years old.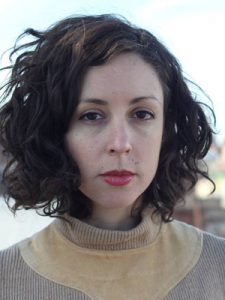 ABOUT THE CREATOR
Ziv Schneider is a new media artist and creative technologist at the Brown Institute for Media Innovation at Columbia University's Graduate School of Journalism. She is also a cofounder of Raycaster studio, an art collective, incubated at the New Museum's New Inc., that applies emerging technologies in nonfiction storytelling.
With works spanning graphic design, virtual reality, and other emerging technologies, Schneider operates at the nexus of media and technology. Her work explores the affordances of new technologies such as 3D reconstruction, volumetric photography, VR, AR and machine learning. It has been exhibited at IDFA DocLab, SIGGRAPH, the Queens Museum and Futurium Berlin and featured in The Economist, The New York Times and Vice. A graduate of the Interactive Telecommunications Program at New York University, she is an adjunct professor and a former research fellow there.
THREE QUESTIONS FOR THE CREATOR
Why this? Why now?
Sylvia was created as an experiment meant to challenge the conventions of the design of virtual humans, and virtual influencers in particular. The project offers an alternative that does not exclude aging and death from the design process. In this moment in time, as more virtual humans are being created for different purposes, I think it's important to stop and think about the way in which we design them and how that might impact how we perceive our own bodies, our own humanity.
What were you surprised to learn as you were making it?
With Sylvia, I proposed an alternative to the way virtual beings, and virtual influencers in particular, are designed. I wanted to offer criticism of this newly emerging practice and point out the ageism that is inherent in the way people design their fantasy humans.
Before starting this project, I was expecting to see mostly biased and ageist responses from users as Sylvia aged. But to my surprise, Sylvia had teenage followers who loved her for who she was. Some grew attached to her, connected to her story and were sad when she passed. Some people saw her as a role model and sent her sweet and seemingly heartfelt DMs. Several creators of other virtual influencers stated that she has inspired their work moving forward.
By immersing myself in the operation of a virtual human I also learned that the technology itself might be one culprit in the homogeneity of the characters currently being made. The popular softwares used to create and design virtual humans have prefabricated settings with regard to skin color, age, body-type, etc. Any changes made to the virtual body creates a series of extra tasks and makes it harder for artists to use off-the-shelf digital assets, such as clothes that are designed for presets of body shapes. While excluding aging from the design process seems an obvious choice given the very practical reasons of budget and time, it is still the ruling decision every time and designers can easily decide otherwise.
What was the most challenging aspect for you?
While Sylvia presented herself as a robot, she was not automated in any way. For five months, and with the help of the team, I was Sylvia. During this performance I was challenged on multiple levels.
On one level, I was working daily to composite and manipulate media using a variety of techniques to create the illusion of a real person, bound to a physical space and responding to real world events as well as their own story and circumstances.
At the same time, Sylvia's story was meant to offer an alternative to the so-called conventions in the virtual influencer world, as well as a juxtaposition to the stereotypes we see in how people above a certain age are portrayed in media.
Since the story was only outlined ahead of time, and the rest was improvised in real time, I had to make daily decisions and ask myself questions like: How old is Sylvia today? How is her health and well-being? Where is she going? How is she getting there? What does a 70-year-old Sylvia choose to share? How does a person who ages use Instagram? What is their relation to technology? How can I tell a story that does not perpetuate stereotypes about age and aging?
"The influencer industry has really come of age with the rise of social media. That's not to say that the influencers themselves have come of age, however. According to one report, just 12% of Instagram influencers are older than 35 and just 1% have reached their 50s. And virtual influencers — lifelike characters who exist only online — are no more mature."
"Instagram is full of wannabes, but there was only one Sylvia. Describing herself as a 'coffee-operated robot living her best life,' Sylvia was born in May 2020, made her online debut on July 4 at the age of 30, and passed away last week at the grand old age of 80."
Sylvia
Medium:
Virtual Human / Social Media
Created by:
Ziv Schneider