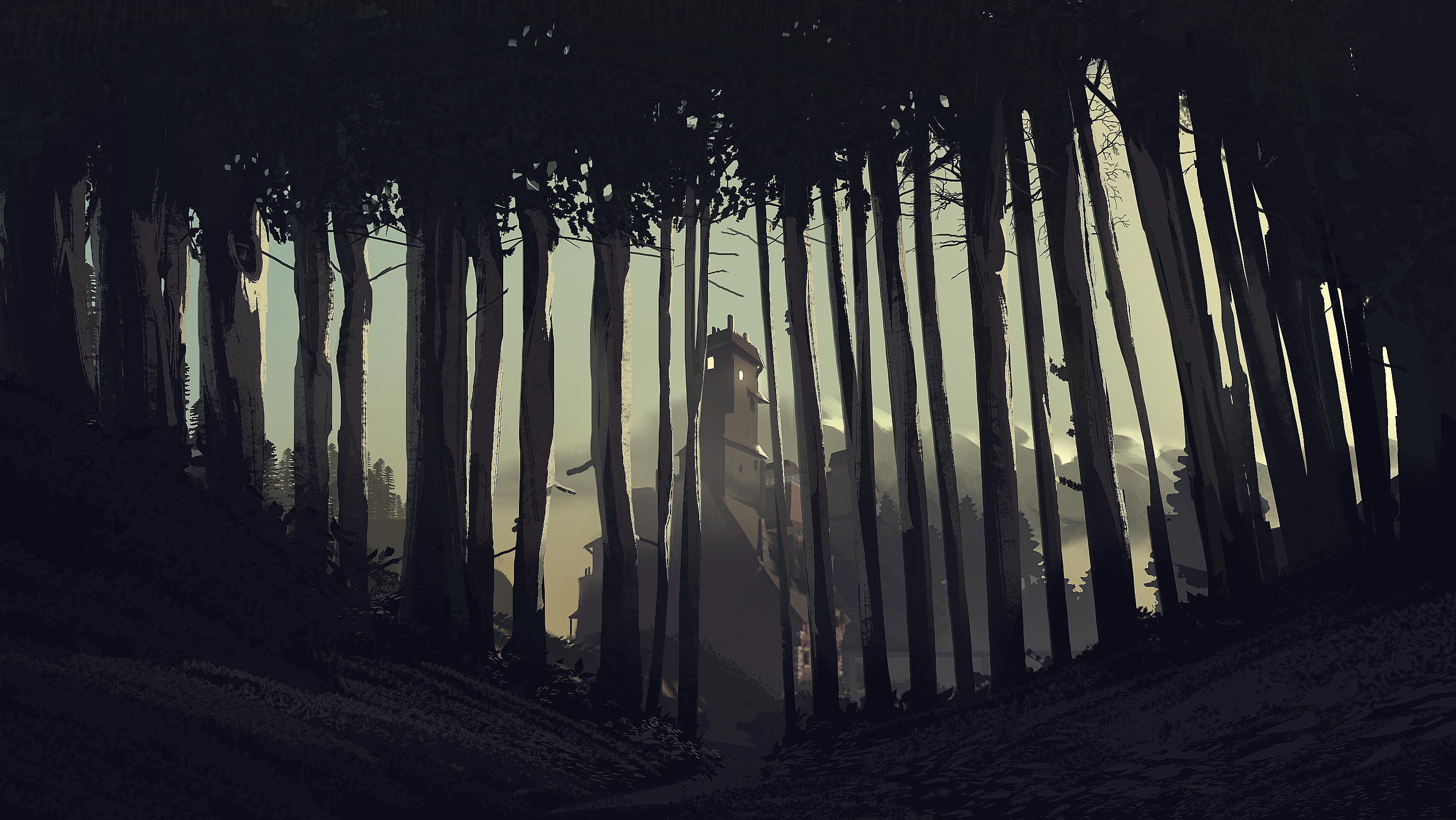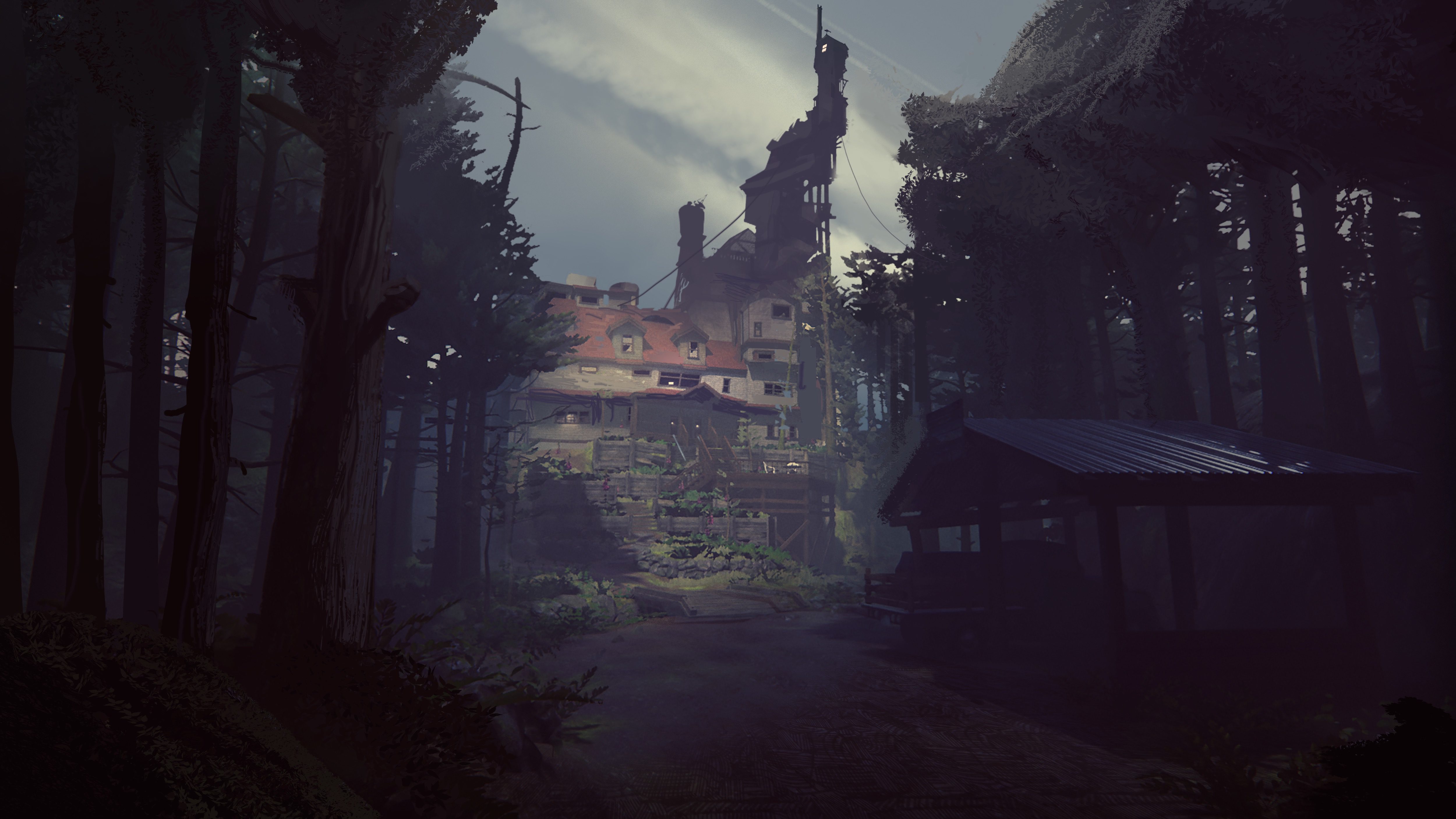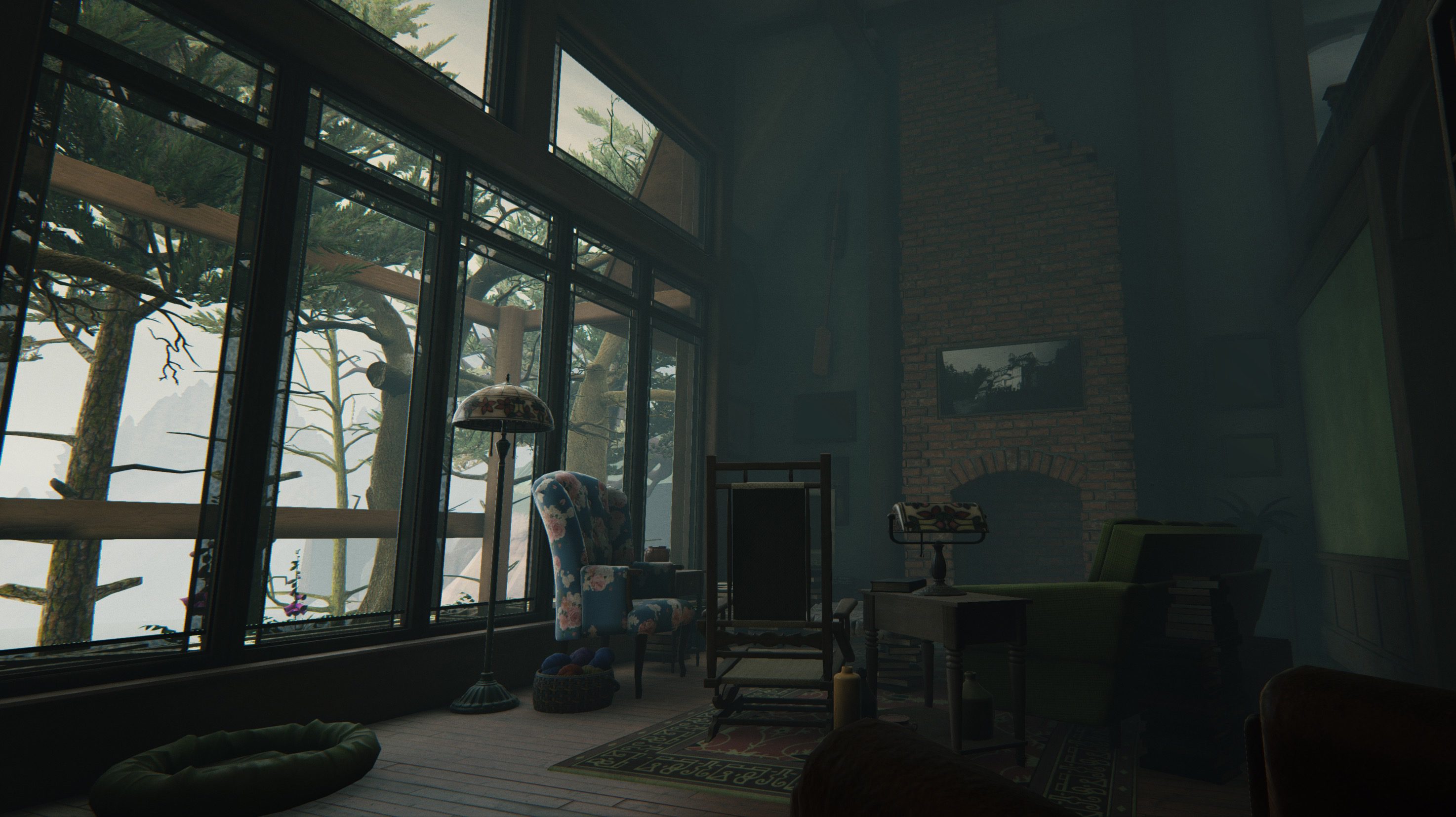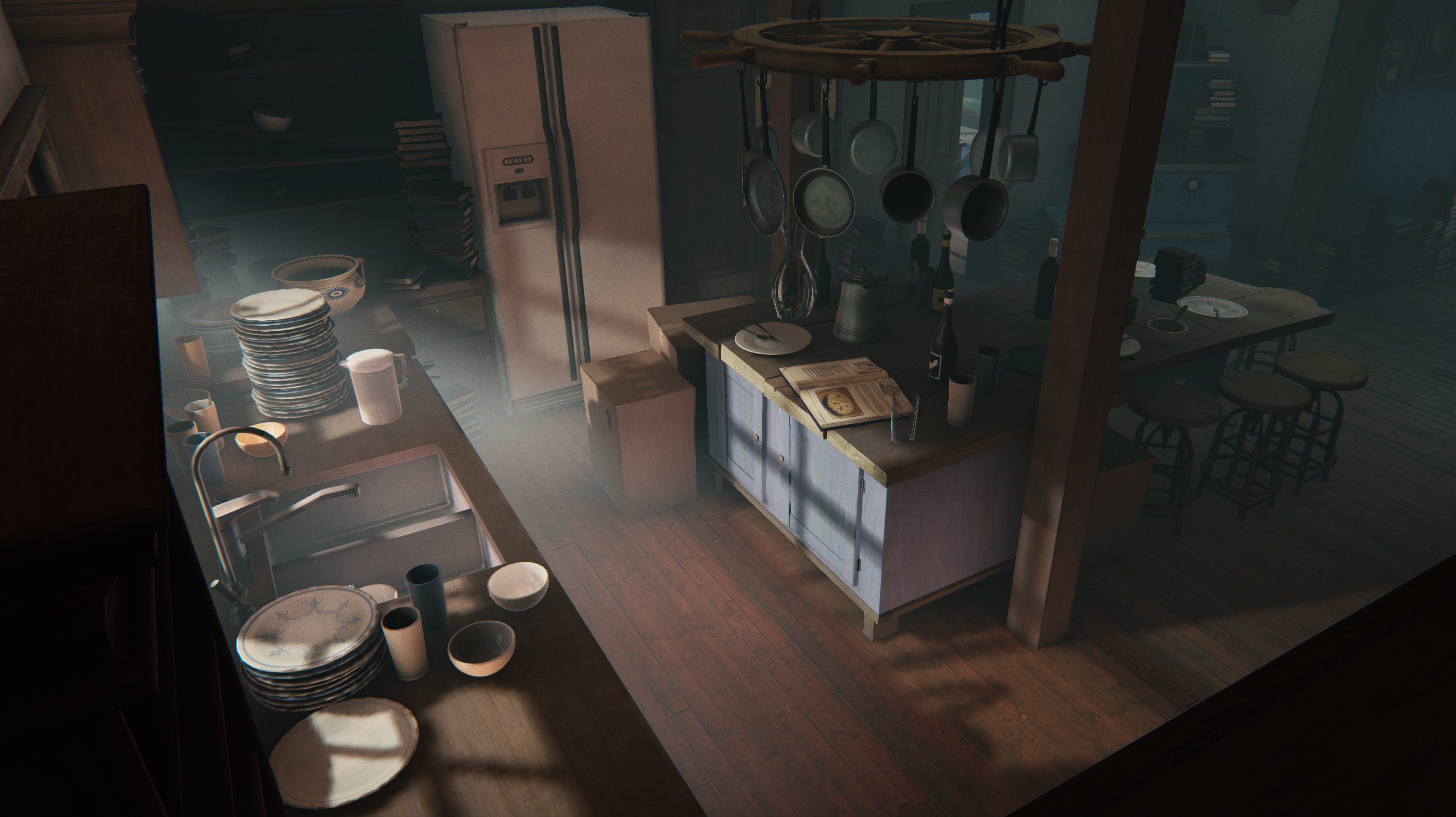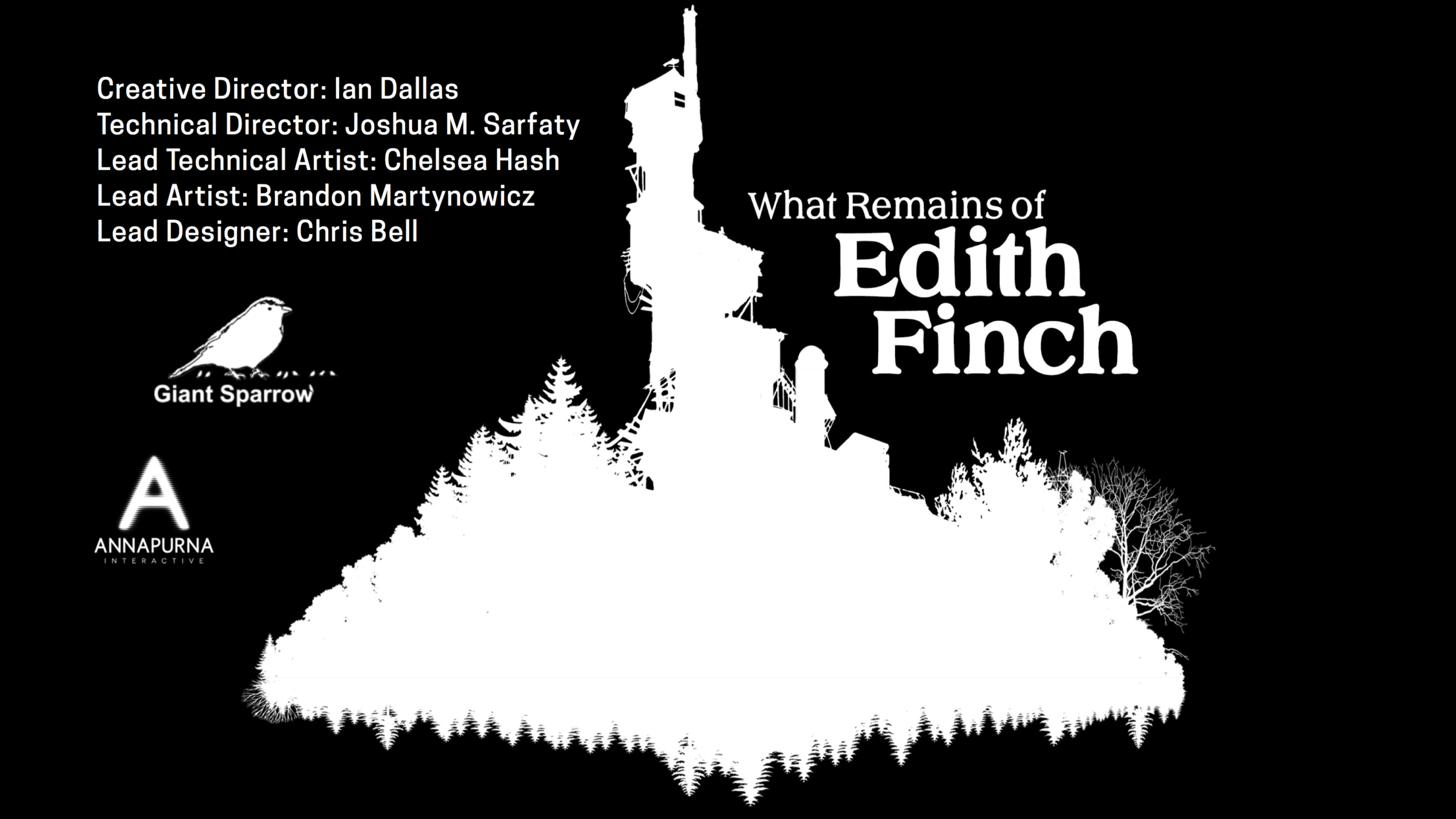 What Remains of Edith Finch
What Remains of Edith Finch is a collection of short stories about an ill-starred family in Washington State. Each story offers a chance to experience the life of a different family member from the early 1900s to the present day. The gameplay and the tone of the stories are as varied as the family members themselves. The only constants are that each is played from a first-person perspective and that each story ends with that family member's death.
"In Giant Sparrow's sophomore effort 'What Remains of Edith Finch,' an interactive journey through the puzzling lives of a family beset by tragedy, . . . phantom memories lurk behind secret doors or at the ends of twisting passageways. The setting, a remote Pacific northwest home whose oblique additions sprawl like a stack of teetering favelas, becomes both a literal maze and a lineal metaphor — a multigenerational map of attachment and dysfunctionality."
"3-D games are settings as much as experiences — perhaps even more so. And the Finch estate is a remarkable setting, imagined and executed in intricate detail. This is a weird family, and the house has been stocked with handmade gewgaws and renovated improbably, coiling Dr. Seuss-like into the air. The game is cleverly structured as a series of a dozen or so narrative vignettes, in which Edith accesses prohibited parts of the unusual house, finally learning the individual fates of her forebears by means of the fragments they left behind — diaries, letters, recordings, and other mementos. The result is aesthetically coherent, fusing the artistic sensibilities of Edward Gorey, Isabel Allende, and Wes Anderson. . . . And yet, the game is pregnant with an unanswered question: Why does this story need to be told as a video game? The whole way through, I found myself wondering why I couldn't experience 'Edith Finch' as a traditional time-based narrative. . . .
"The true accomplishment of 'What Remains of Edith Finch' is that it invites players to abandon the dream of interactive storytelling at last. Yes, sure, you can tell a story in a game. But what a lot of work that is, when it's so much easier to watch television, or to read. . . . If there is a future of games, let alone a future in which they discover their potential as a defining medium of an era, it will be one in which games abandon the dream of becoming narrative media and pursue the one they are already so good at: taking the tidy, ordinary world apart and putting it back together again in surprising, ghastly new ways."
What Remains of Edith Finch
Created by:
Giant Sparrow