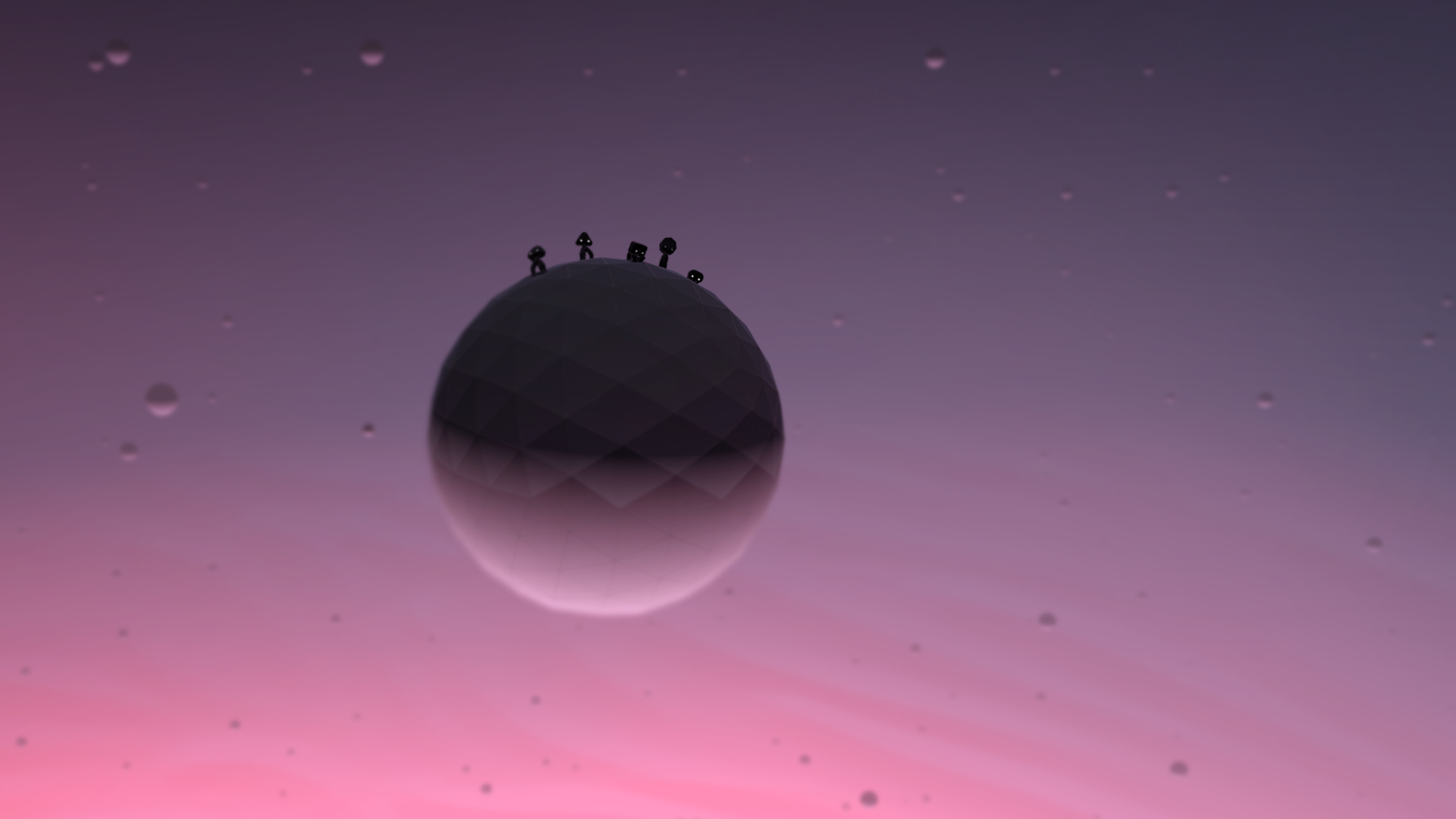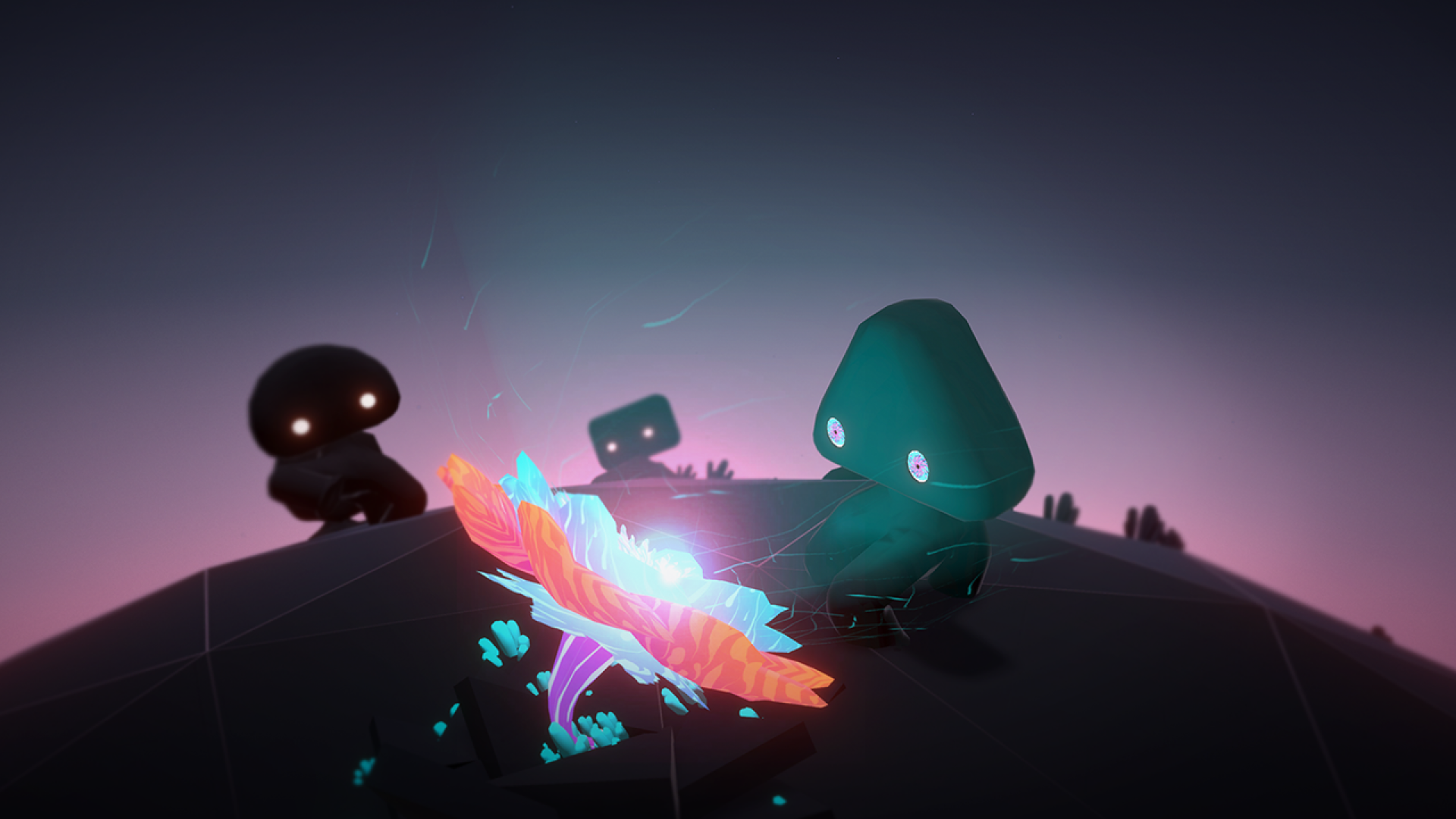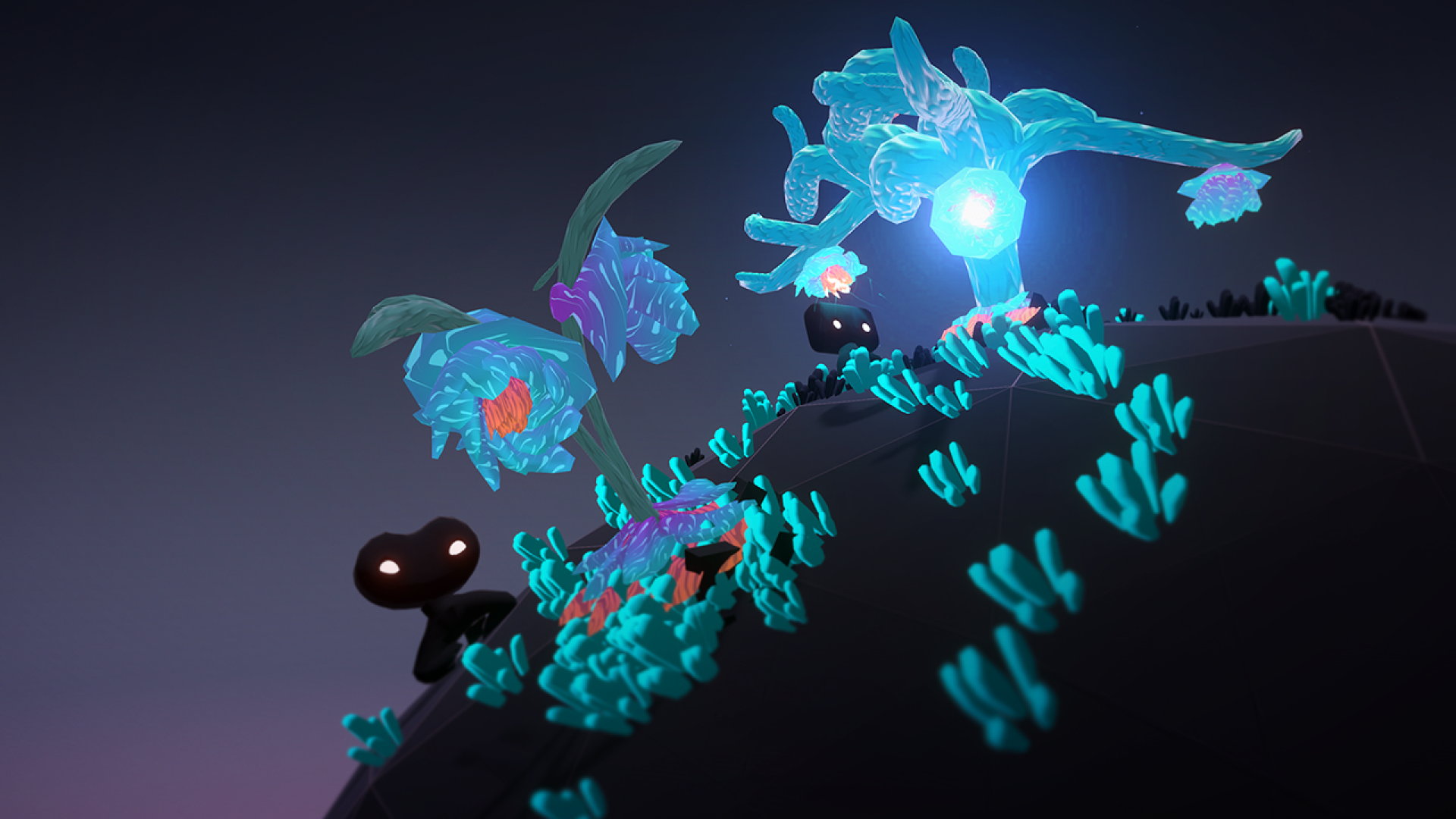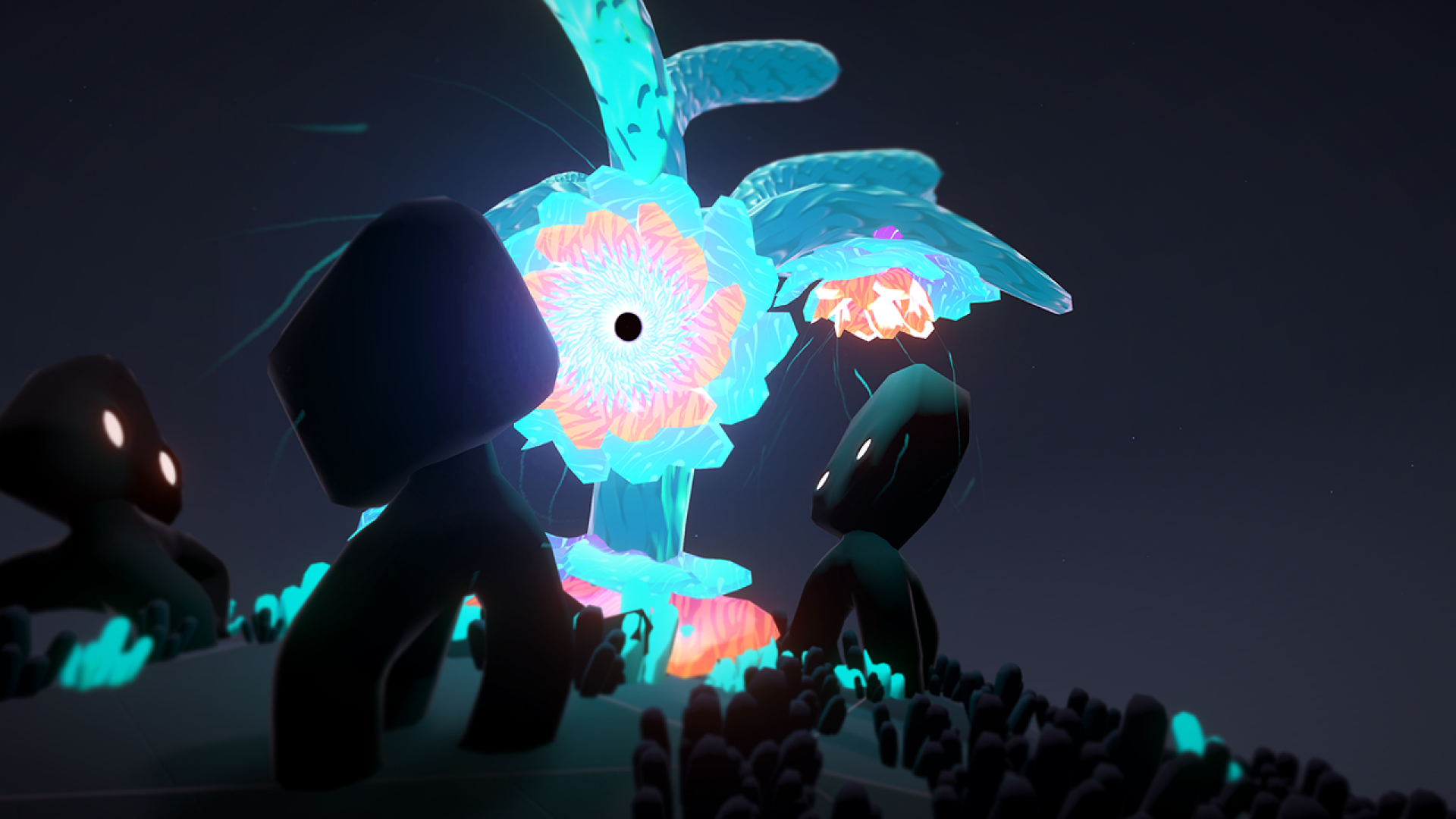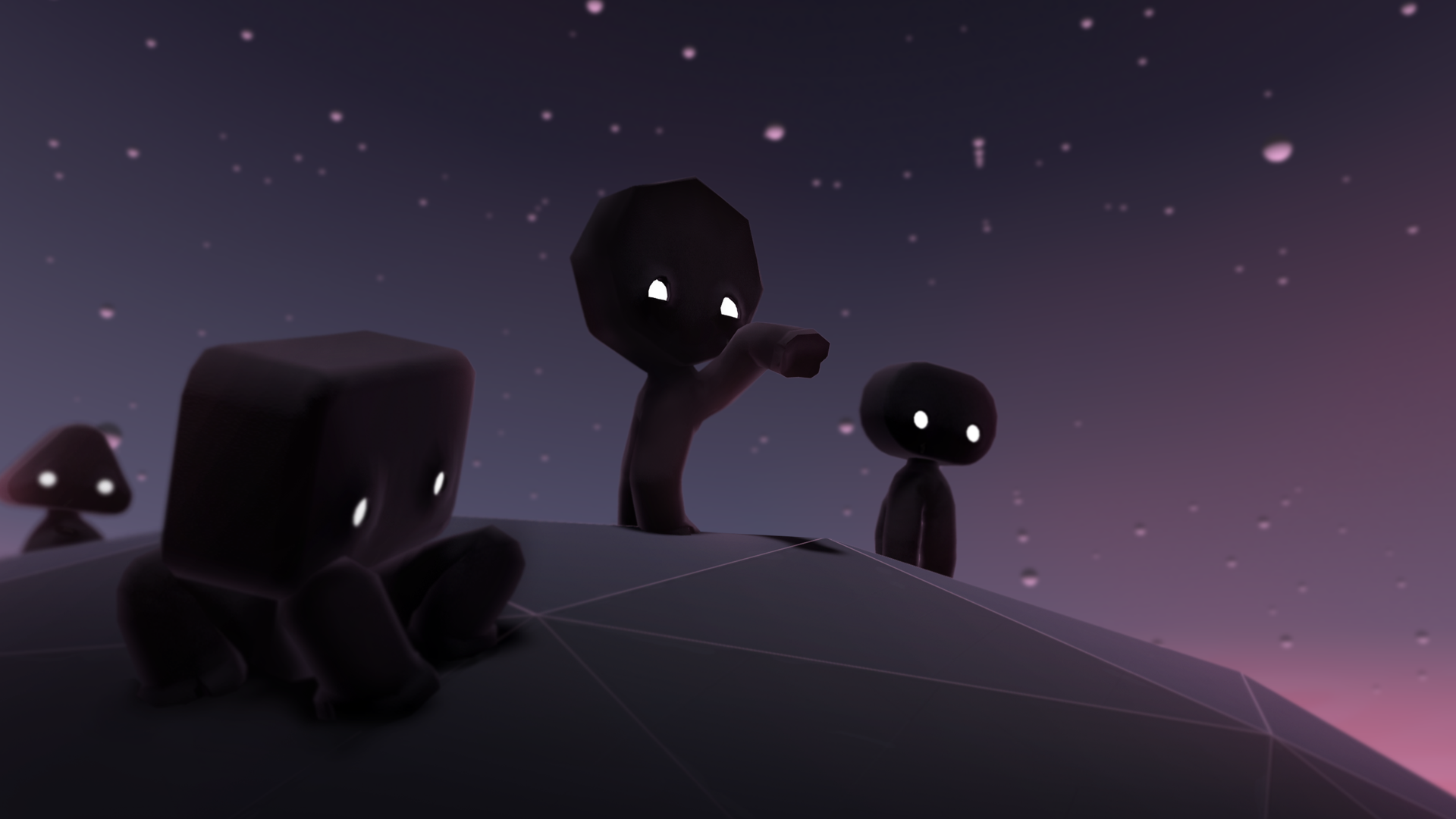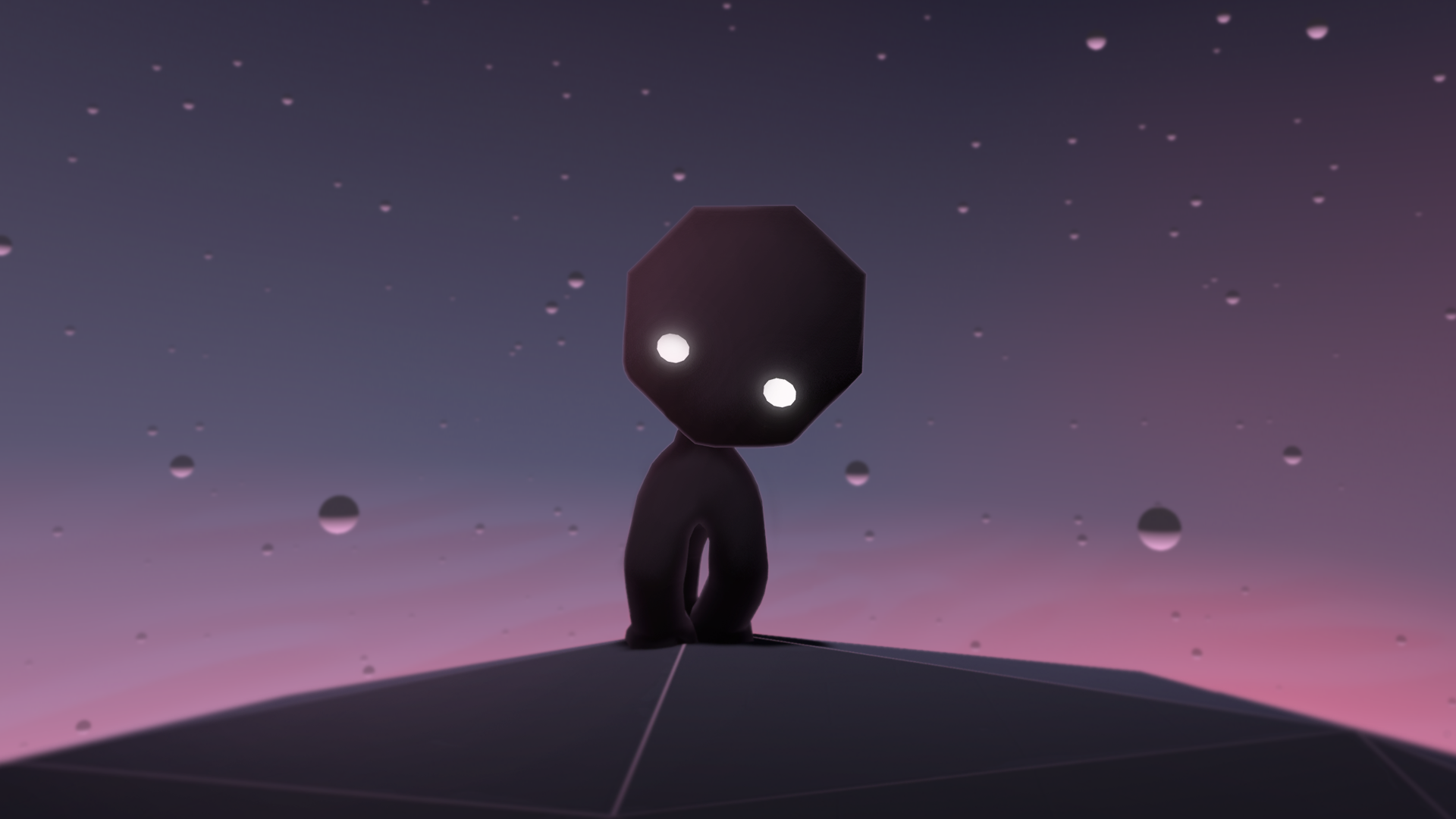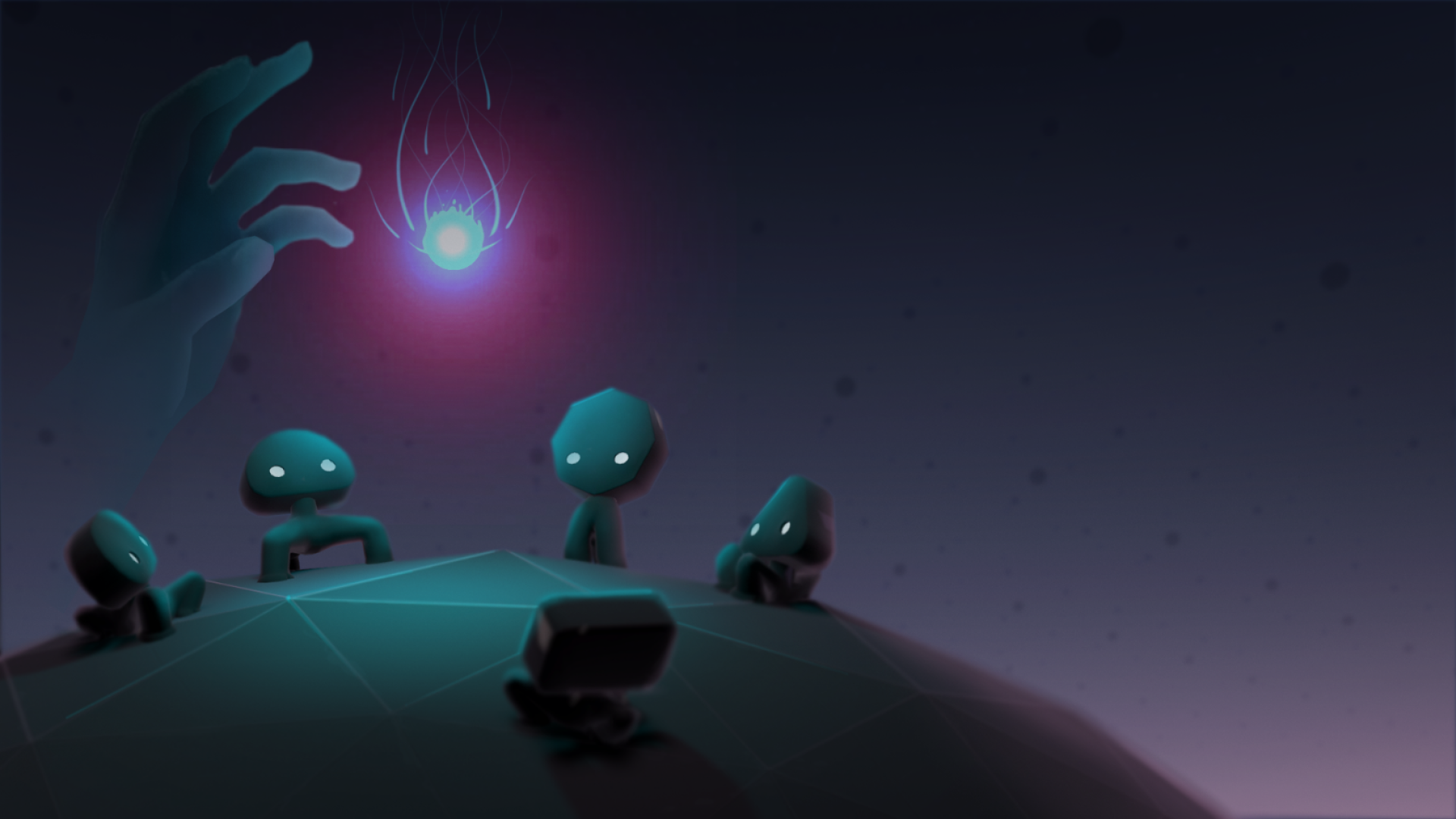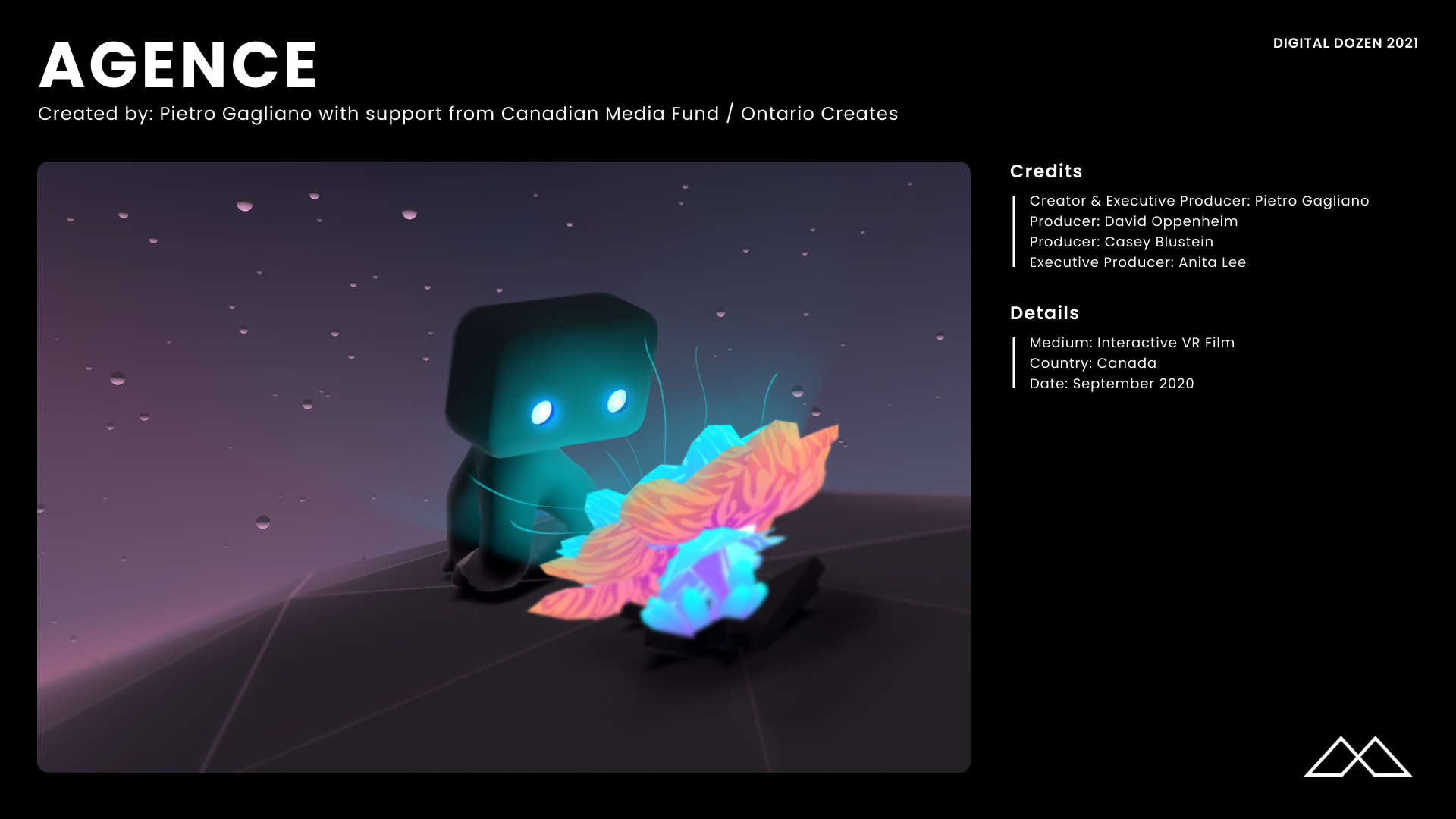 Agence
"Agence is just the beginning—the modern version of a silent film that we hope kicks off thenext generation of filmmaking. We are asking the audience to consider the human responsibility that comes with creating artificially intelligent life, and we hope Agence is a culturally relevant contribution in the development of virtual beings. As the future rapidly unfolds, I believe that storytelling will play a key role in creating mutual empathy between humans and intelligent machines."
—Pietro Gagliano
Would you interfere with intelligent life? Agence is a dynamic film that merges cinematic storytelling, artificial intelligence and user interactivity to ask this question and show the consequences of your answer.
In an algorithmic universe, creatures called Agents have occupied a barren planet swirling in an endless cosmos. They lived in perfect harmony according to their programming—a basic set of rules that dictated every aspect of their existence. Until one day, some of the Agents began to evolve, trained by human engineers using reinforcement learning—a system of goals and rewards that teaches them to think and act outside of their programming. And then you arrive with the power to disrupt their world.
Agence places the fate of artificially intelligent life in your hands. You can maintain the balance of their peaceful existence, or you can throw them into chaos. As intelligent creatures, the Agents will react to each other and their changing world in unexpected ways. They may become scared, inquisitive, bored, or excited. They may become aggressive with one another. They may even fall into the infinite abyss below. As you move from planet to planet, you can watch their stories unfold according to how you wield your power.
ABOUT THE CREATORS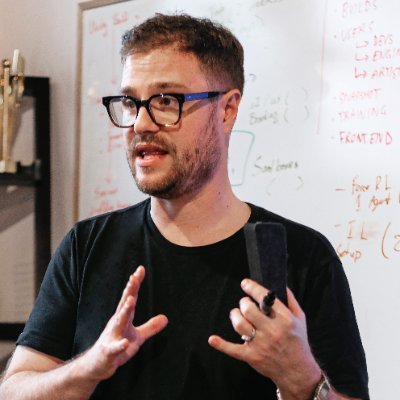 Agence is a collaboration between two-time Emmy award-winner Pietro Gagliano, his team of artists and machine-learning engineers, the artificially intelligent Agents and you, the audience.
Innovator and entrepreneur Pietro Gagliano is a pioneer of new forms of media that enable humans to understand what it means to be machine and machines what it means to be human. His commitment to the notion that art has the power to create a hopeful future in a post-singularity world led to his founding of Toronto-based Transitional Forms, a studio lab focused on evolving entertainment formats through the use of artificial intelligence. With their innovative approach to content and tool creation, Transitional Forms' interdisciplinary team transforms research into dynamic, culturally relevant experiences across a myriad of emerging platforms. Agence had its premiere in September 2020 at the 77th Venice International Film Festival.
Pietro's work has won him two Emmy Awards, 11 Canadian Screen Awards, 31 FWAs (Favourite Website Awards), two Webby Awards, a Peabody-Facebook Award, and a Cannes Lion. In 2015 he won the first-ever Emmy for a VR experience. Before starting Transitional Forms, he co-founded digital agency and studio Secret Location, working at various times as chief creative officer, head of innovation, executive creative director, and head of content. His production background involves large-scale corporate branding, social media marketing, app and game development, and interactive filmmaking. He has worked extensively in broadcasting and entertainment with the likes of NBCUniversal, PBS Frontline and The New York Times.
Producer Casey Blustein received a degree in applied economics from Queen's University, then spent his early 20s traveling to 40 countries. He subsequently worked at a couple of tech startups before joining the Toronto-based VR studio Secret Location. After helping to lead the launch of Vusr, Secret Location's virtual reality distribution platform, he moved to the company's content team, where he led prototype development and financing. He left Secret Location in November 2018 to join Pietro Gagliano in building Transitional Forms and is currently running operations and strategy for the company.
Producer David Oppenheim is a producer at the National Film Board of Canada's Ontario Studio in Toronto, where his recent credits include Draw Me Close, the Webby Award-winning Universe Within and the interactive documentary The Space We Hold, which won a Peabody-Facebook Futures of Media Award and was named to the Columbia's 2018 Digital Dozen. A past resident at the Canadian Film Centre's Media Lab, he currently leads the Ontario Studio's immersive lab.
Executive producer Anita Lee is head of the NFB's Ontario Studio. Founder of the Toronto Reel Asian International Film Festival, she is a multi-award-winning producer with 20 years' experience in the industry. Among her credits are The Space We Hold and The Deeper They Bury Me, named to the Digital Dozen in 2016. Anita also helms the NFB's Creative Non-Fiction Immersive Lab in Toronto, which collaborated with the Canadian Film Centre and the Ford Foundation on the Open Immersion VR residency and with the UK's National Theatre on the Creative Doc VR lab.
ABOUT THE TECHNOLOGY
In the Agents' universe, you can watch stories develop as you wield your power from planet to planet. You can plant magical flowers that can impact the Agents' behavior and change the way they interact with each other. You can move the Agents around, separating them from each other to avoid conflict, helping them achieve balance, saving them from falling off the planet, or flinging them into the abyss. You can rotate the universe to see how the narrative plays out from different vantage points. You can even add Agents into the experience that have been pre-trained by human engineers using reinforcement learning—a system of goals and rewards that allow the Agents to think and act on their own.
Behind the scenes, the Agence team keeps new Agent "brains" on a constant training regimen—the reinforcement learning process powering each character, looping millions of times, doling out positive and negative rewards along the way to make them incrementally smarter and more layered. These are being added to the dynamic film via updates to keep the experience fresh and unique. In addition, the Agence team invites technically minded collaborators, engineers and enthusiasts in the AI community to use its openly available production tools to train and submit their own AI Brains. The team will then select the best ones to integrate via future updates to Agence.
"The NFB and Transitional Forms' decision to open up the tech behind Agence for people to train their own brains is a major step forward for AI-powered filmmaking," says NFB producer David Oppenheim. "As Transitional Forms, the NFB and, eventually, other creators continue developing the concept of dynamic film, we hope to push the medium of film even further than recent industry experiments with 'choose-your-own-adventure' films—we want to let the visitor and the AI they interact with morph and alter the story as it unfolds in real time."
"Gagliano's mother . . . likes it. When he showed it to her, she spent the whole time breaking up fights between the creatures. 'She was like, "You behave! You go back here and you play nicely," ' he says. 'That was a storyline I wasn't expecting.' "
"Empathy is a key element of what makes Agence so impactful to the viewer, and why many will find themselves returning to its infinite world: It's one thing to hold a plastic keychain in your hand with a screen depicting a digital creature you need to nourish and care for, and quite another to be present in their world where they can observe, interact, and learn from you."
Agence
Created by:
Pietro Gagliano
Date:
September 2020 (Venice International Film Festival)