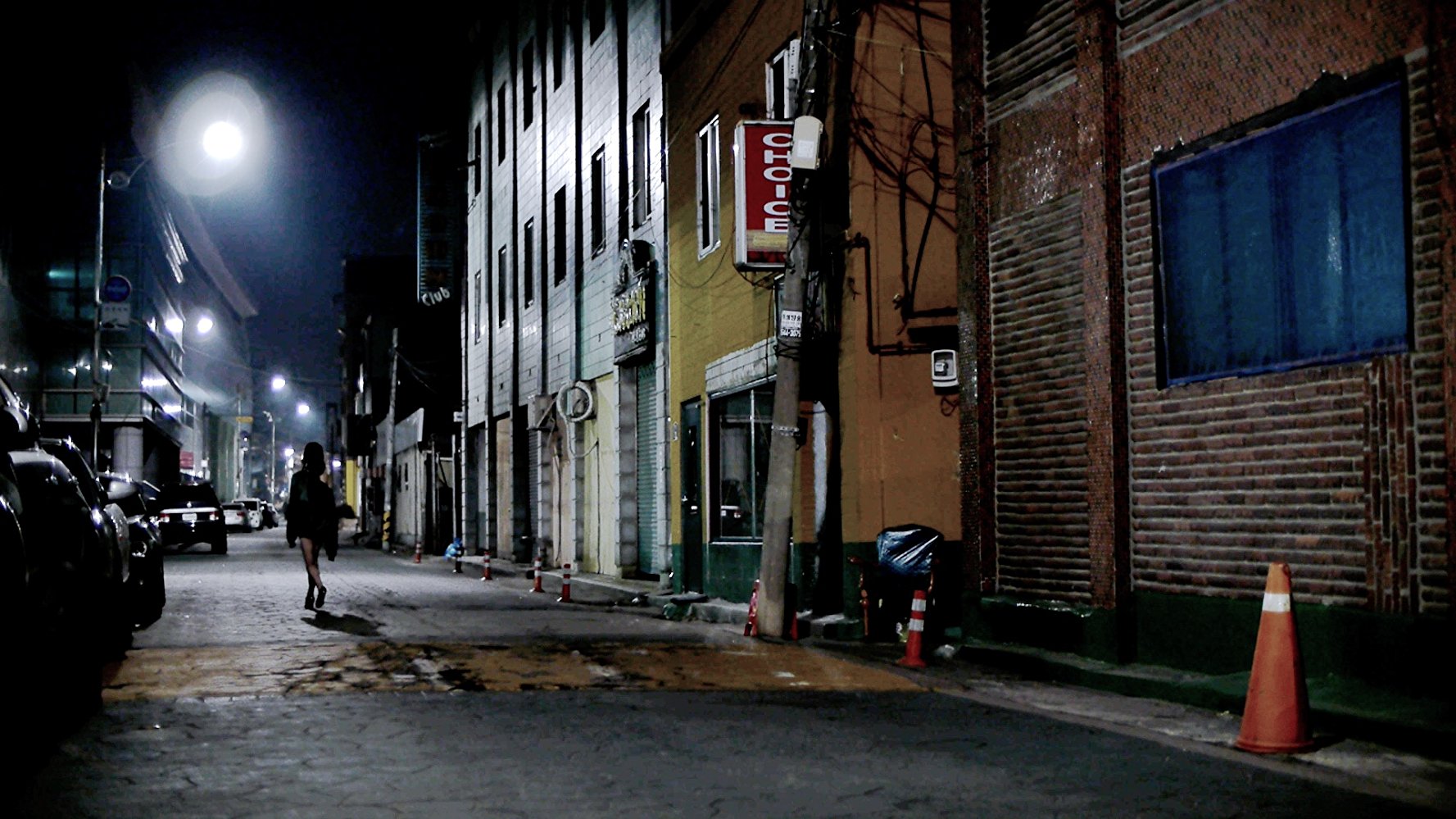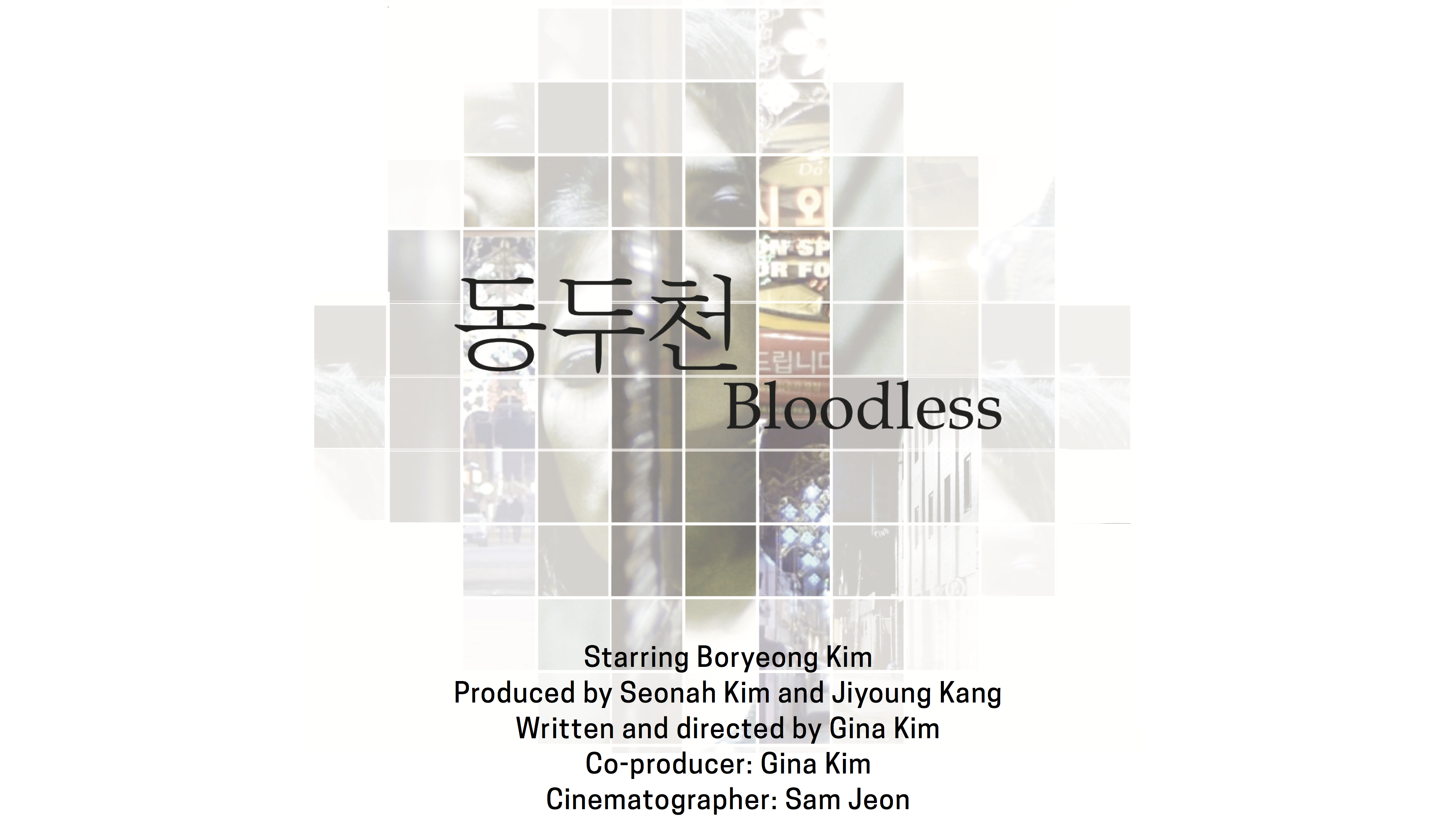 Bloodless
Based on a true story, "Bloodless" is a ten-minute VR documentary that focuses on the sex workers who have serviced U.S. army personnel stationed in South Korea since the 1950s. The film traces the final moments of one such person, Yoon Keum Yi, who was brutally murdered by an American soldier at Dongducheon Camptown north of Seoul in 1992. It was named to this year's Digital Dozen both for its extraordinary effectiveness and for its novel use of point of view in VR storytelling.
"'Bloodless' is based on a shocking event that occurred in 1992. That 'shocking event' would be the particularly gruesome murder of one sex worker — cause of death brain hemorrhage, body found covered in powdered detergent to get rid of the evidence, two beer bottles and one coke bottle found inside her uterus, an umbrella penetrated 11 inches into her rectum. And U.S. Forces in Korea refused to extradite the suspected soldier. Twenty-five years later L.A. filmmaker Kim, a freshman in college in South Korea at the time of the killing (and a participant in the subsequent mass protests), finally figured a way to do justice to the tale."
"Is it possible to create a work of art about a murder without any depiction of brutality? Is it possible to convey a female victim's suffering without exploiting her body? These were the questions director Gina Kim posed to herself during the creation of her virtual reality film 'Bloodless.' . . .
"Upon donning a Galaxy Gear VR headset, the viewer is transported to the current-day US Army camp town of Dongducheon in Gyeonggi Province. Korean residents walk by. US Army soldiers walk by. A woman, at once vivid and spectral, walks by, and we are allowed to witness the last few minutes of her life. It's a quiet but shockingly immersive journey."
"On October 31st, the suspected murderer of Yoon Keum Yi was arrested while returning to the base with blood still on his pants and shoes, but the United States Forces in Korea refused to extradite him. Mass protests broke out demanding that the soldier be tried in the Korean court system. I took part in the protests as a freshman in college. We put posters on walls and marched while spreading flyers to civilians. The graphic and disturbing image of the crime scene was printed on each flyer. Every time I saw Yun Keum Yi's brutally mutilated body being endlessly reproduced in posters and flyers, I saw her dignity being once again destroyed.
"For 25 years, I have struggled to find a way to make a film about this tragic incident. But I kept coming up against the fact that I could not cinematically represent the story without exploiting the image and thereby reproducing the original violence itself. But with VR, the viewer is no longer a passive spectator, who can take voyeuristic pleasure from a spectacle in front of them (and at a distance). Upon realizing the potential of the VR, I came up with a way to tell the same violent story, without showing and exploiting the image of her. After studying the neighborhood where she lived and worked, obsessively walking in loops around the brothels, mimicking her itinerary on the night of her murder, I determined to have her ghost guide us: to the perfectly preserved dilapidated streets, the club that she met the soldier, and finally the small room she was mutilated and died.
"The image on the flyer still haunts me, motivating me to return to these non-sovereign spaces and the many women exiled there whose voices have yet to be heard."
Bloodless
Release Date:
September 2017