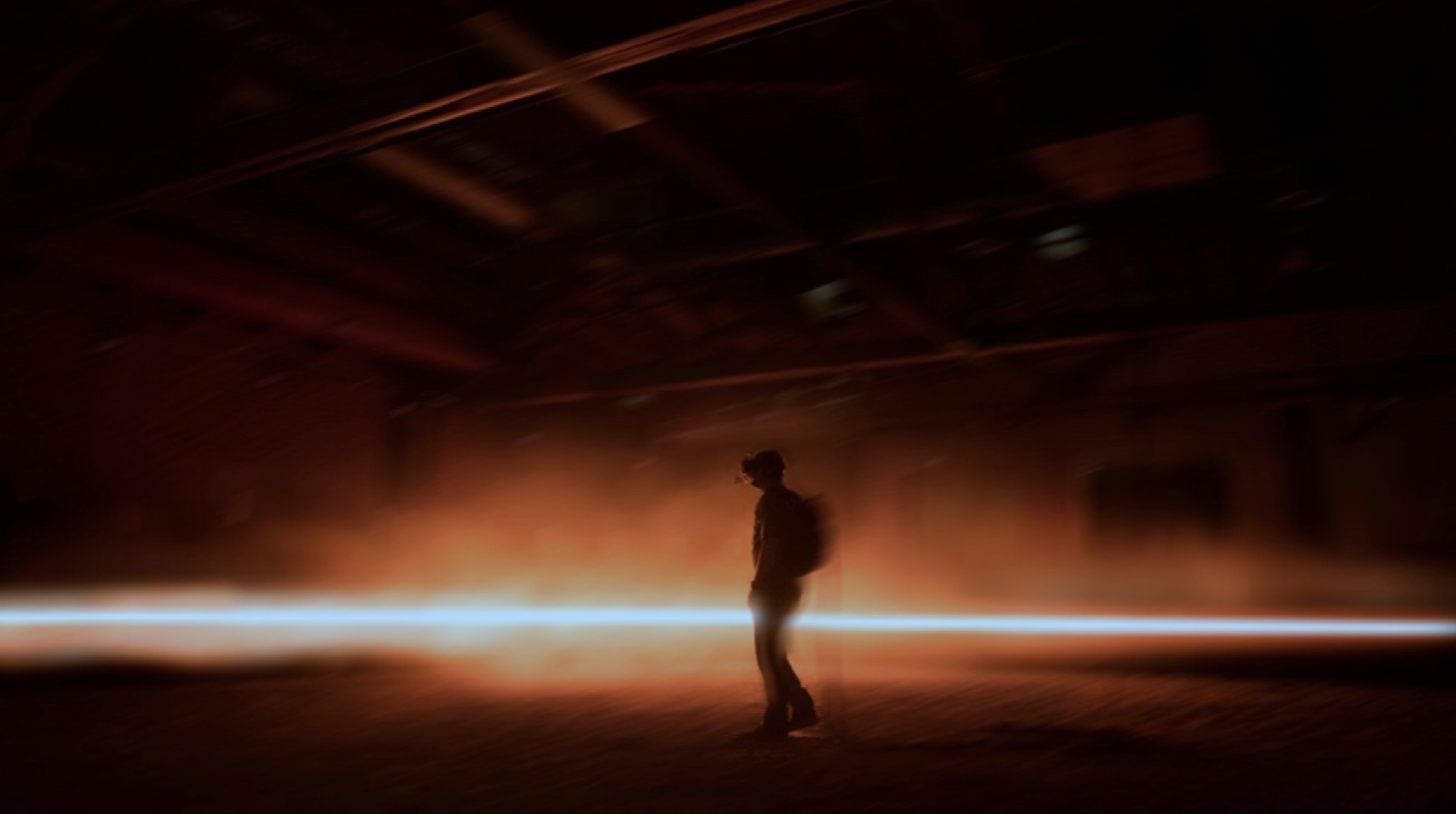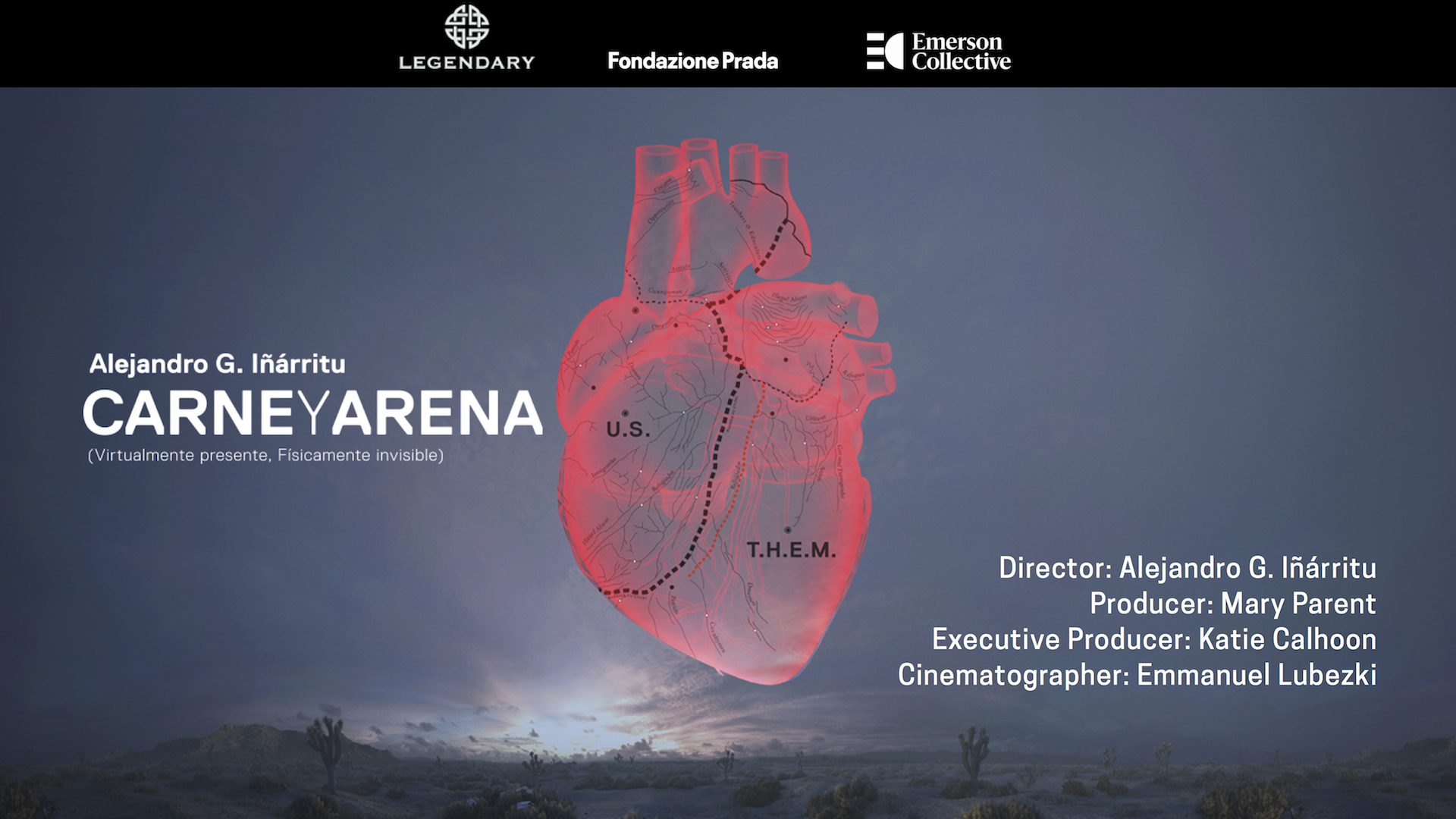 Carne y Arena
"You take your shoes and socks off in a side room with other people's boots and shoes littered about, and walk through into a space the size of a tennis court, covered in sand. The VR goggles go on, and you find yourself in a vast, baking scrubland on the US-Mexico border, as scared and hungry refugees trudge up to you over the horizon. Then a helicopter and two SUVs from border patrol show up full of cops with guns who aggressively arrest everyone, all around you. Night falls and there is a hallucinatory sequence showing refugees being tipped out of a boat. Then things become scarier still. Just when you had become used to wandering up to imaginary cops with their very real-looking semi-automatics, and nervously accustomed yourself to the fact that all their movements are choreographed and that you are to them effectively a ghost, invisible – you realise that the software of this exhibition has tracked your position and eyeline. These cops can and do get in your face. It's a theatrical triumph."
"After weeks in the desert, dehydrated and afraid, refugees and migrants who are apprehended crossing the United States-Mexico border are regularly locked in what are called 'las hieleras': the freezers. They are meant to be short-term holding cells — they have no beds — but they also exact a kind of extrajudicial punishment. . . . Children are separated from their families; detainees are deprived of food. Sometimes their lips split. Sometimes their skin turns blue.
"The cold of the hieleras is the first thing you feel in 'Carne y Arena' ('Flesh and Sand'), a groundbreaking hybrid of art exhibition, virtual reality simulation and historical re-enactment by the Mexican film director Alejandro G. Iñárritu. . . . 'Carne y Arena' is not a film, and it succeeds by acknowledging that virtual reality is a wholly different medium, posing different theoretical and narrative challenges. Editing, essentially, is gone. Framing is gone too. Characters must be positioned in three dimensions, not just two. The medium is almost a hybrid of video game and live theater, and to excel, you have to think like a philosopher as much as a techie."
"After the VR piece, viewers exit into a narrow hallway where a row of video screens in the wall play short biographical sketches that feature the real immigrants whose stories inspired 'Carne y Arena.' If you are expecting something out of a local history center, think again. . . . Each is embedded deep into the wall, at eye-level, requiring you to get up close and make eye contact with the person whose story is being recounted.
"There is the young mother who fled Central America after a gang member threatened to chop her child into pieces. The Border Patrol agent who watched life escape from the migrants who didn't quite make it. The young man who made the crossing at age 9 and ultimately went on to receive a law degree at UCLA. And there is the excruciating anecdote about a young boy abandoned in the desert because he couldn't keep up."
Carne y Arena
Medium:
Virtual Reality Film and Installation
Created by:
Alejandro González Iñárritu
Date:
May 2017 (Cannes Film Festival)