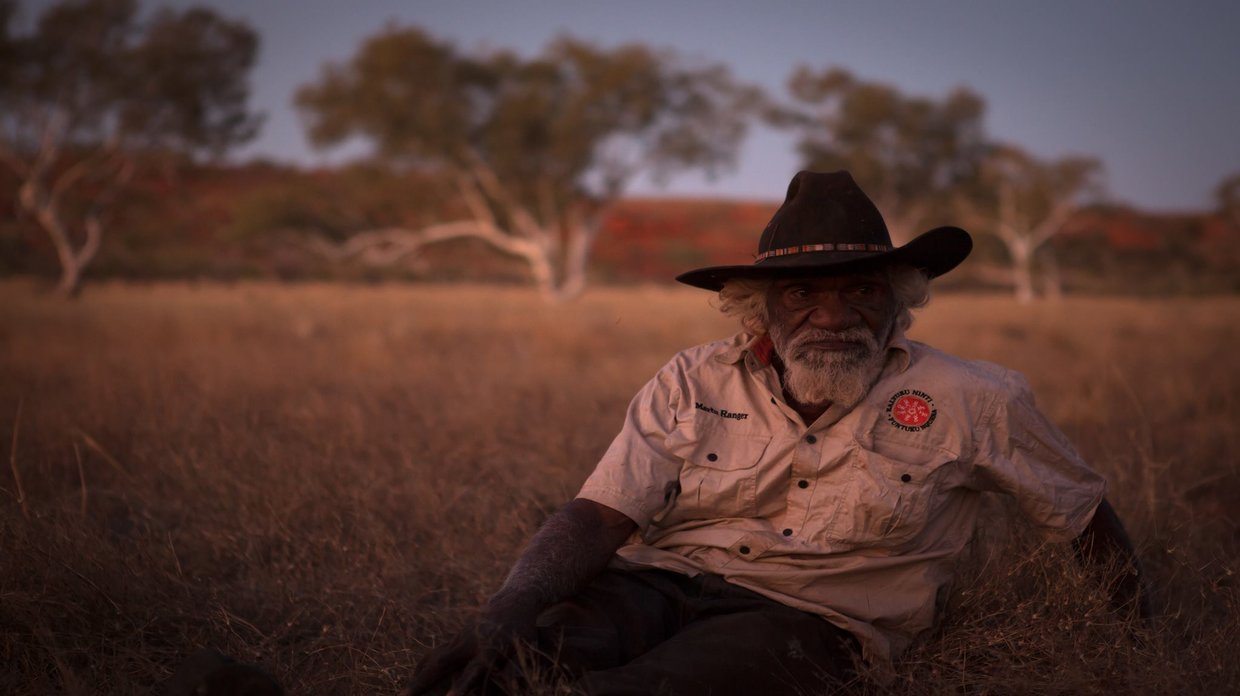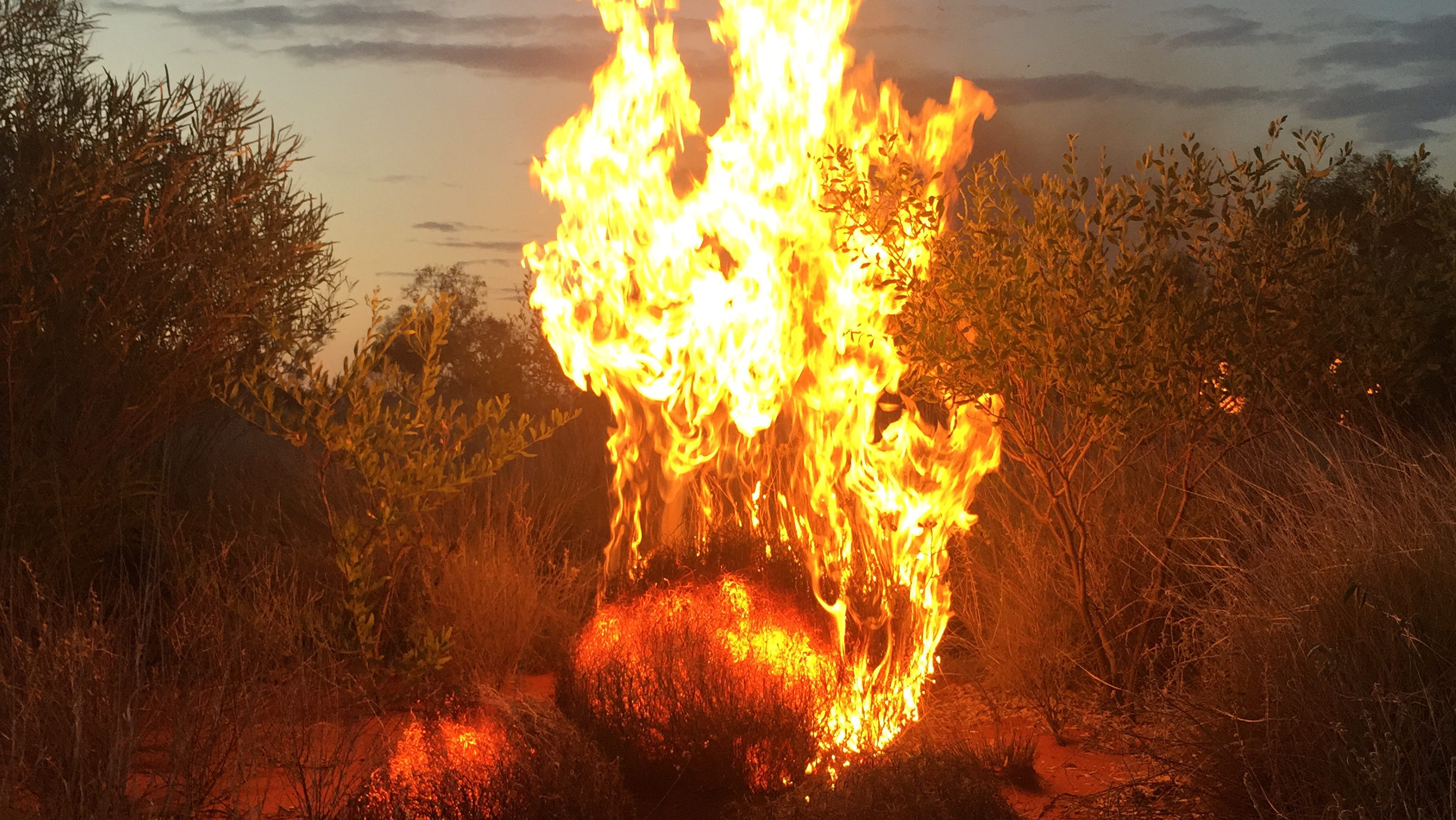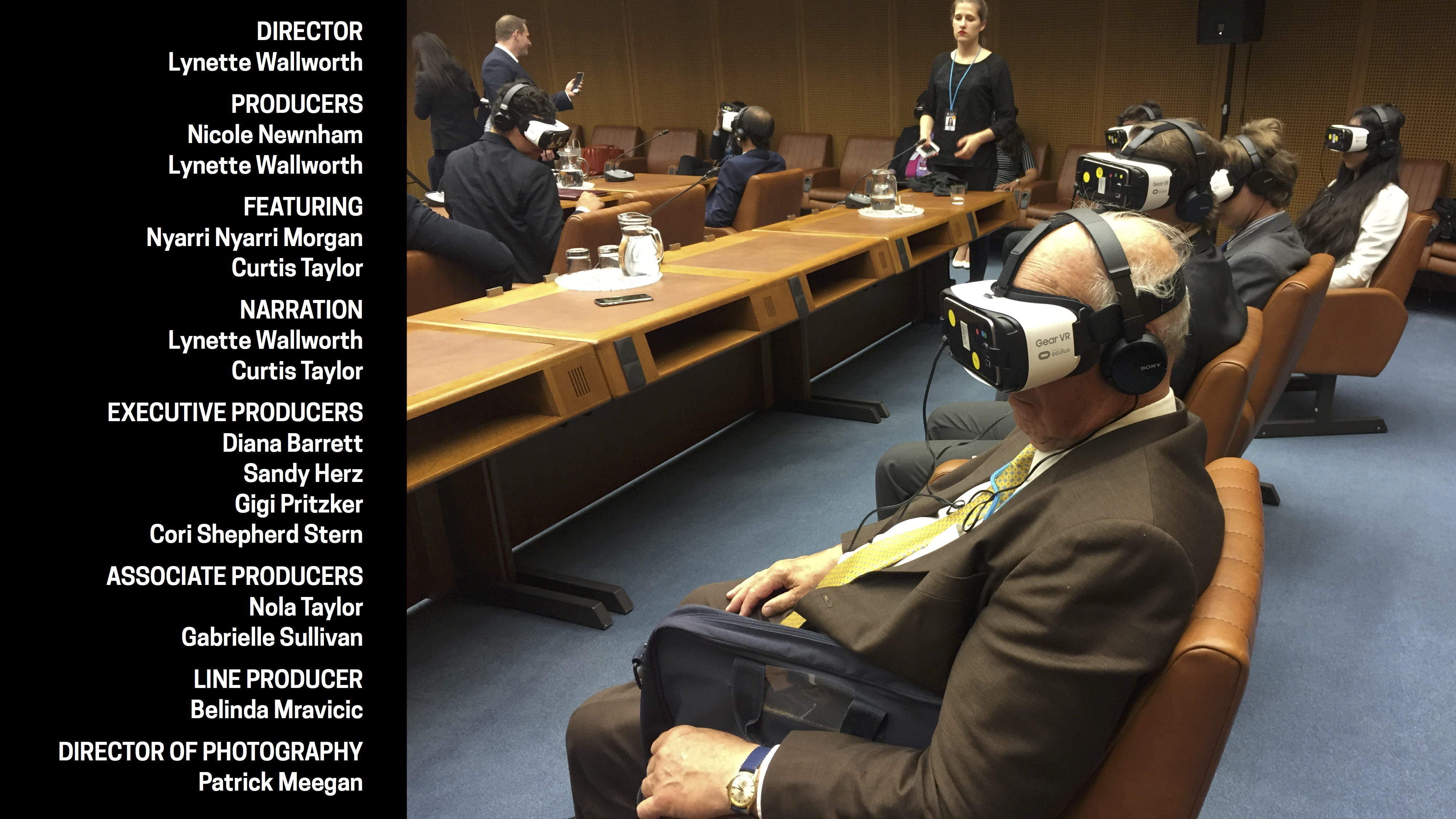 Collisions
Collisions is a virtual reality journey to the homeland of indigenous elder Nyarri Morgan and the Martu tribe in the remote Pilbara Desert in Western Australia. The Martu lived largely untouched by Western culture until the 1960s. Nyarri's first contact came in the 1950s, when he witnessed, firsthand and with no context, an atomic test. In Collisions, Nyarri offers us his view of what he saw and shares his perspective on the Martu way of caring for the planet.
We see an epic tree surrounded by charred, smoldering ground. We watch as Nyarri begins to set ablaze the low spinifex surrounding the tree. This is Martu knowledge, creating mosaics of controlled burning to prevent wild fires and generate new growth. We are seeing in action what 1400 generations of habitation in one place leads to: a form of relationship with country that sustains and preserves it. As Nyarri leaves the growing blaze he asks, "Who will take care of this fire for the ones who are on their way?"
"I first heard of Nyarri's story four years ago on a hunting trip with the Martu women painters in the Western Desert. Hearing that I had been to Maralinga where Britain tested atomic bombs in the 1950's, Nyarri's wife Nola turned to me with what felt like an instruction.
"'You have to talk to Nyarri.'
"A year later I did just that and I heard a short powerful parable that Nyarri had waited almost his entire life to share. So this work was born, as a thought or an imagining. . . .
"It contains an old story, held close till now. It is a technological message in a bottle to a world that teeters on the edge of climate catastrophe but it is a message shared with a fundamental hope in our capacity to contemplate more carefully the consequences of our actions."
Collisions
Creators:
Lynette Wallworth
Release Date:
January 20, 2016