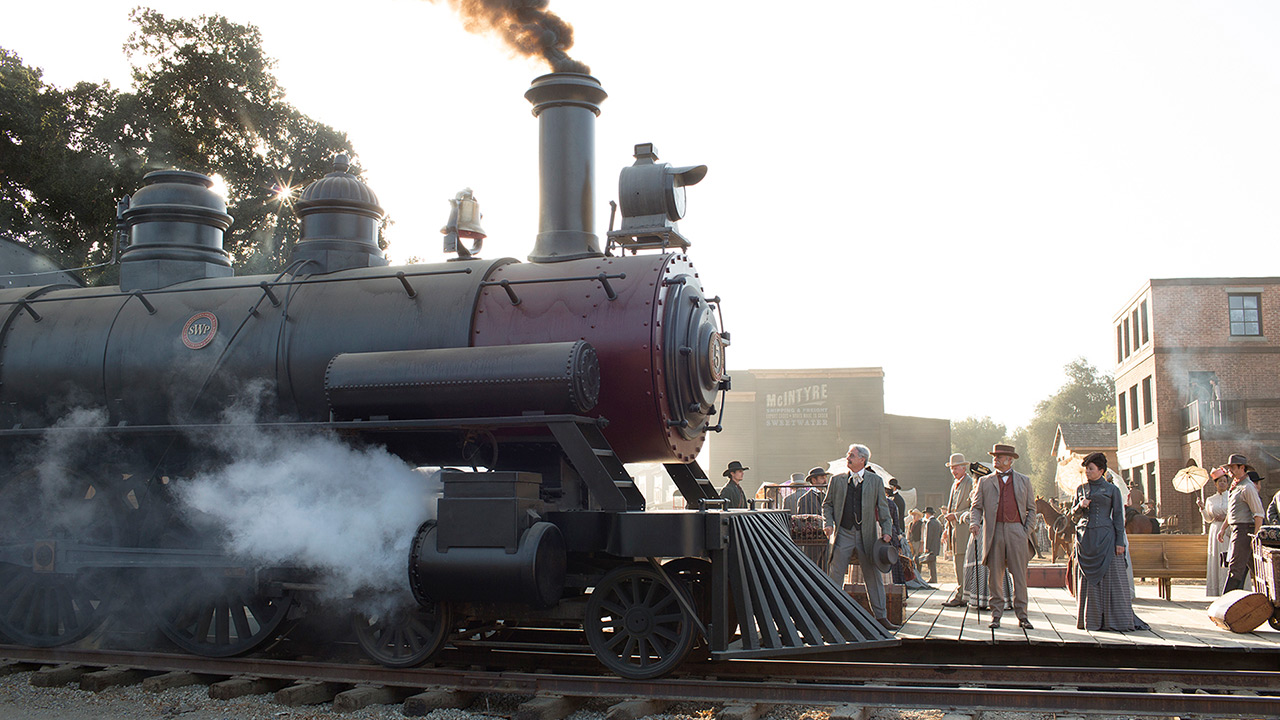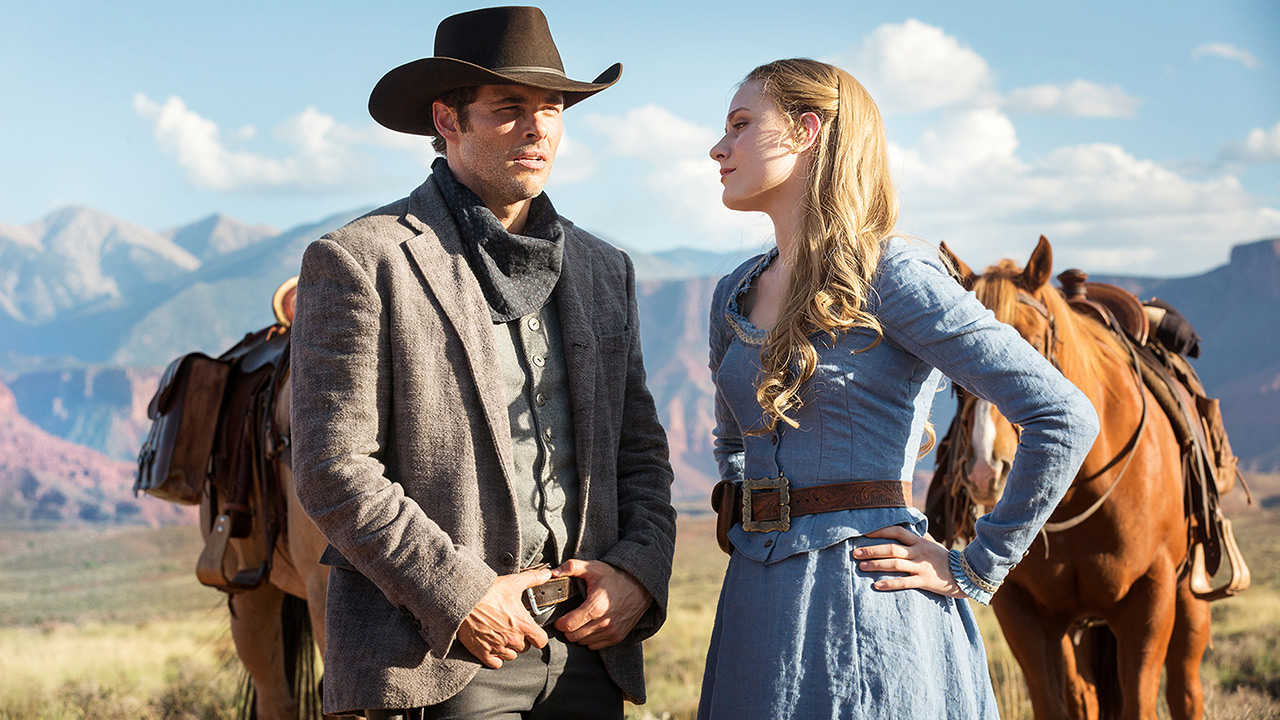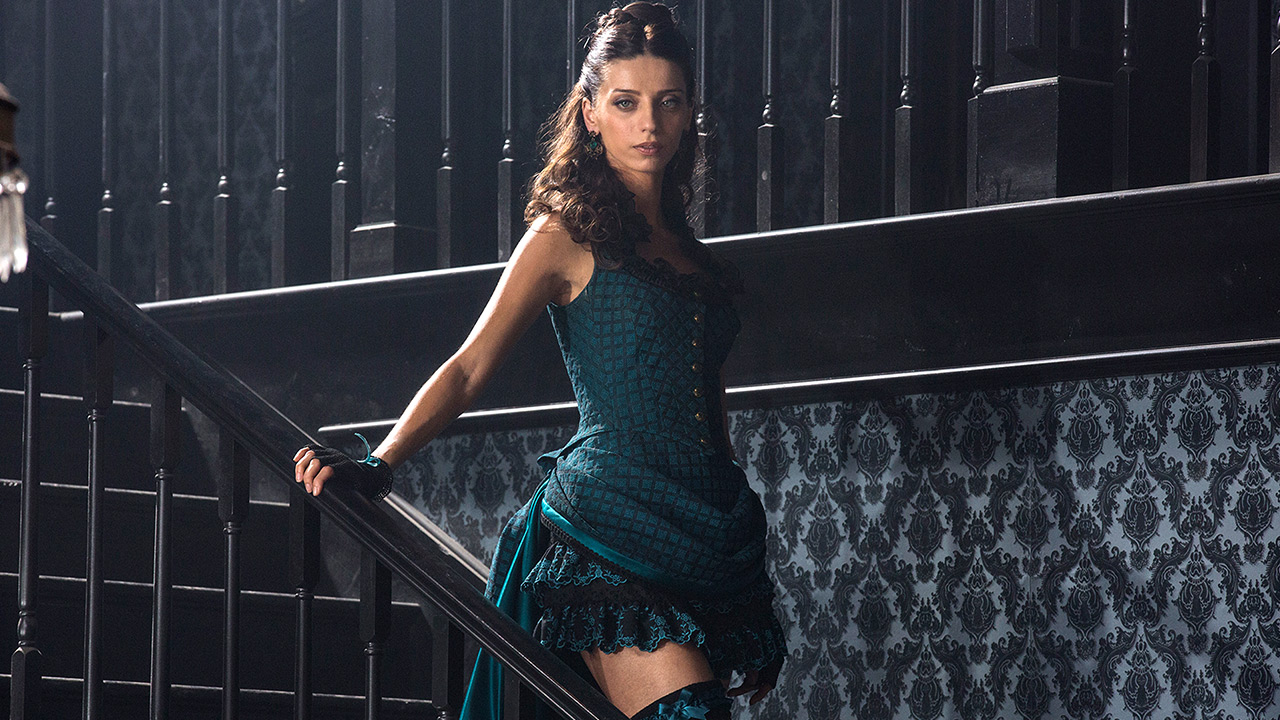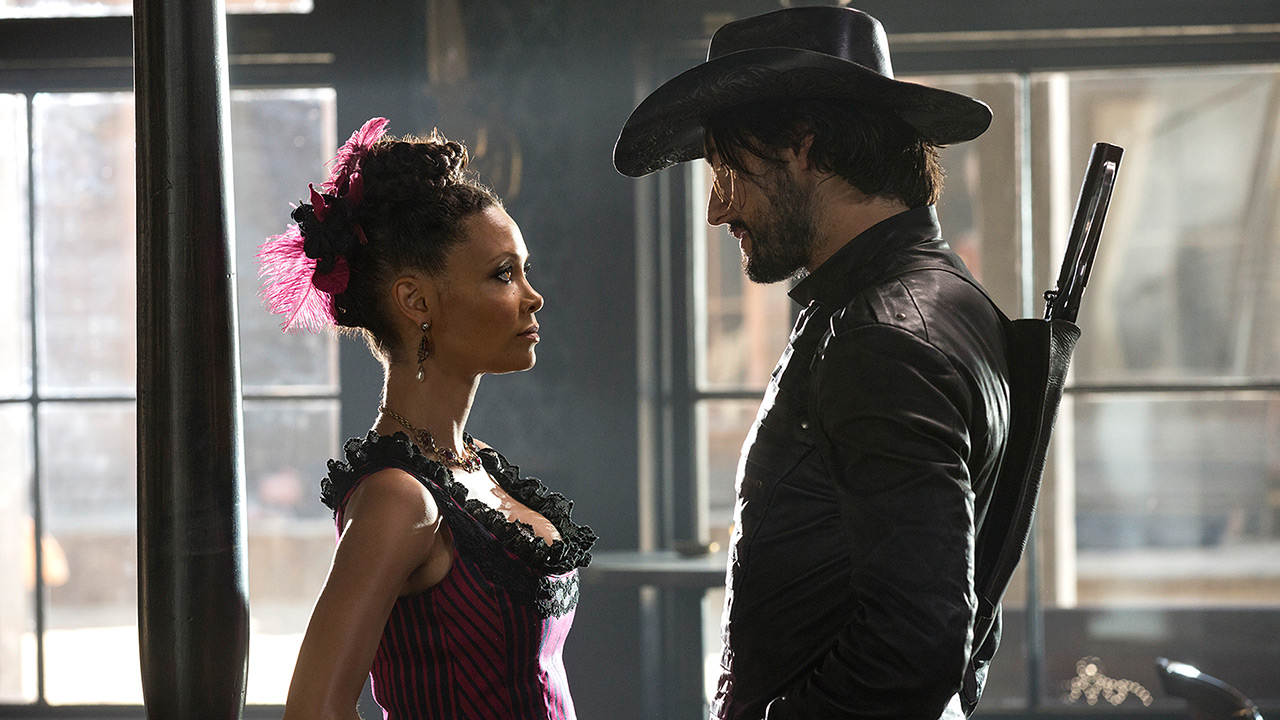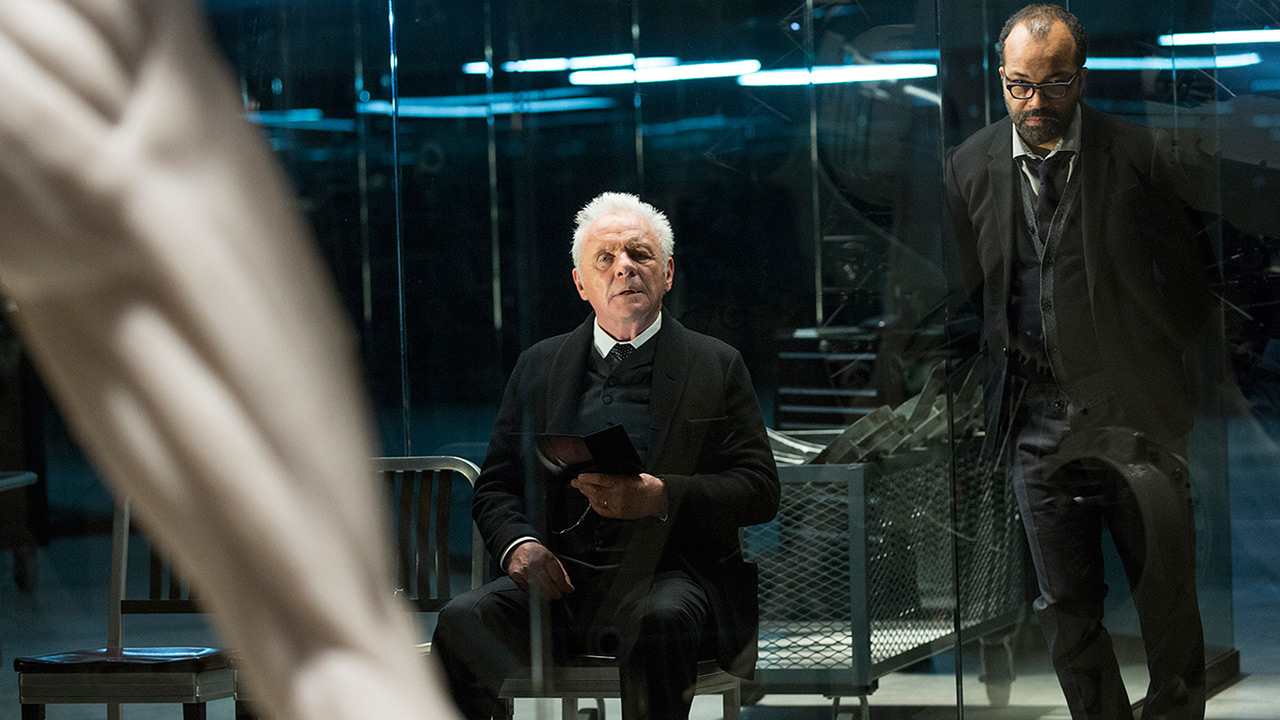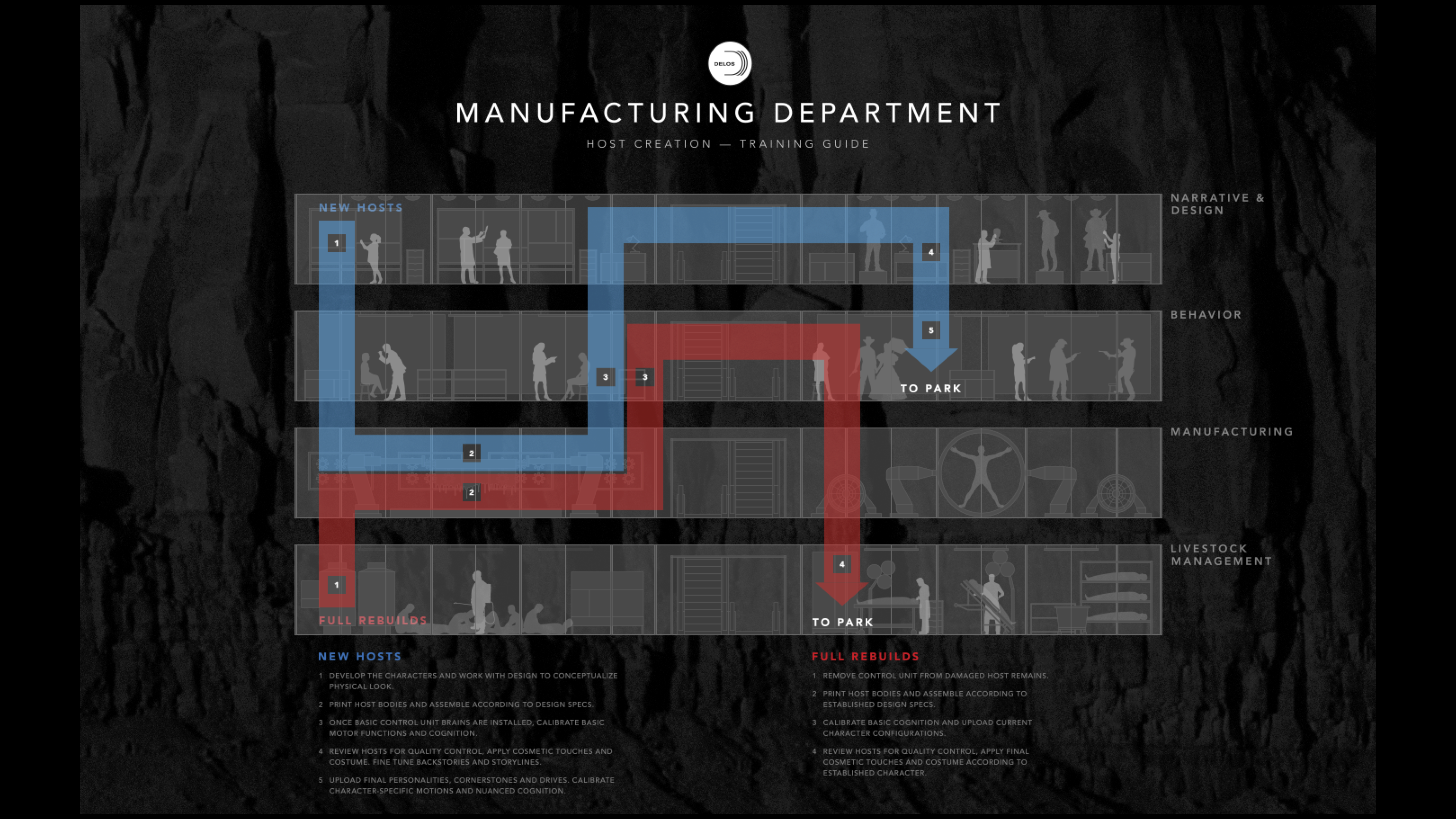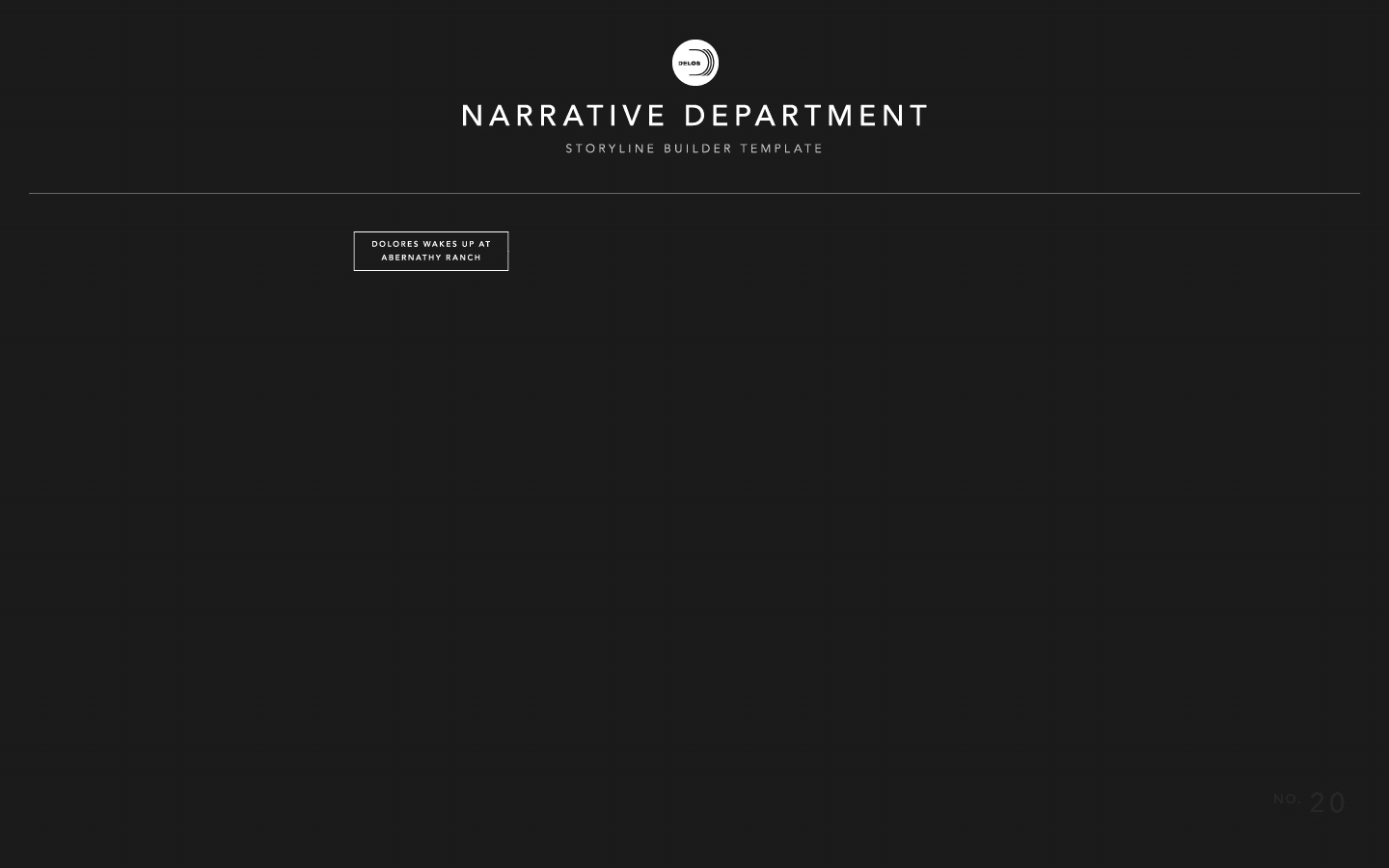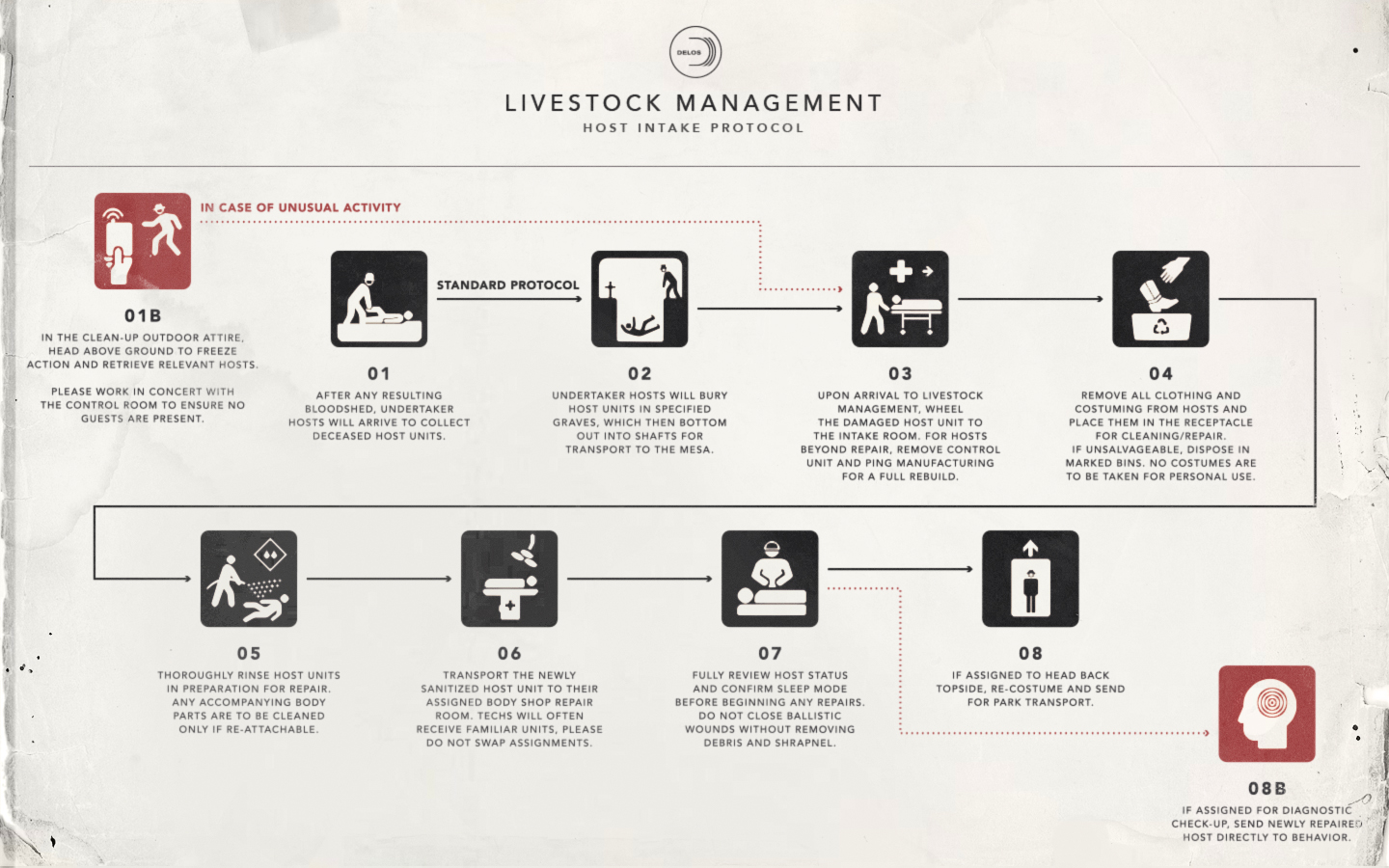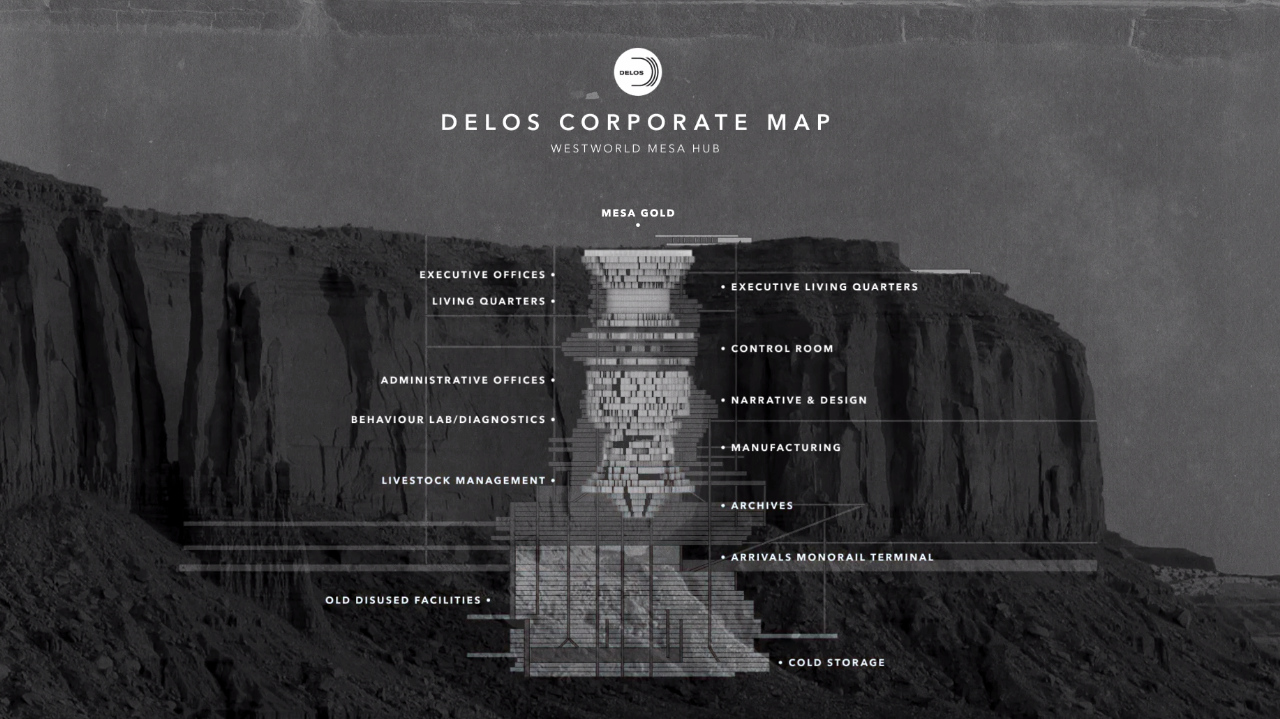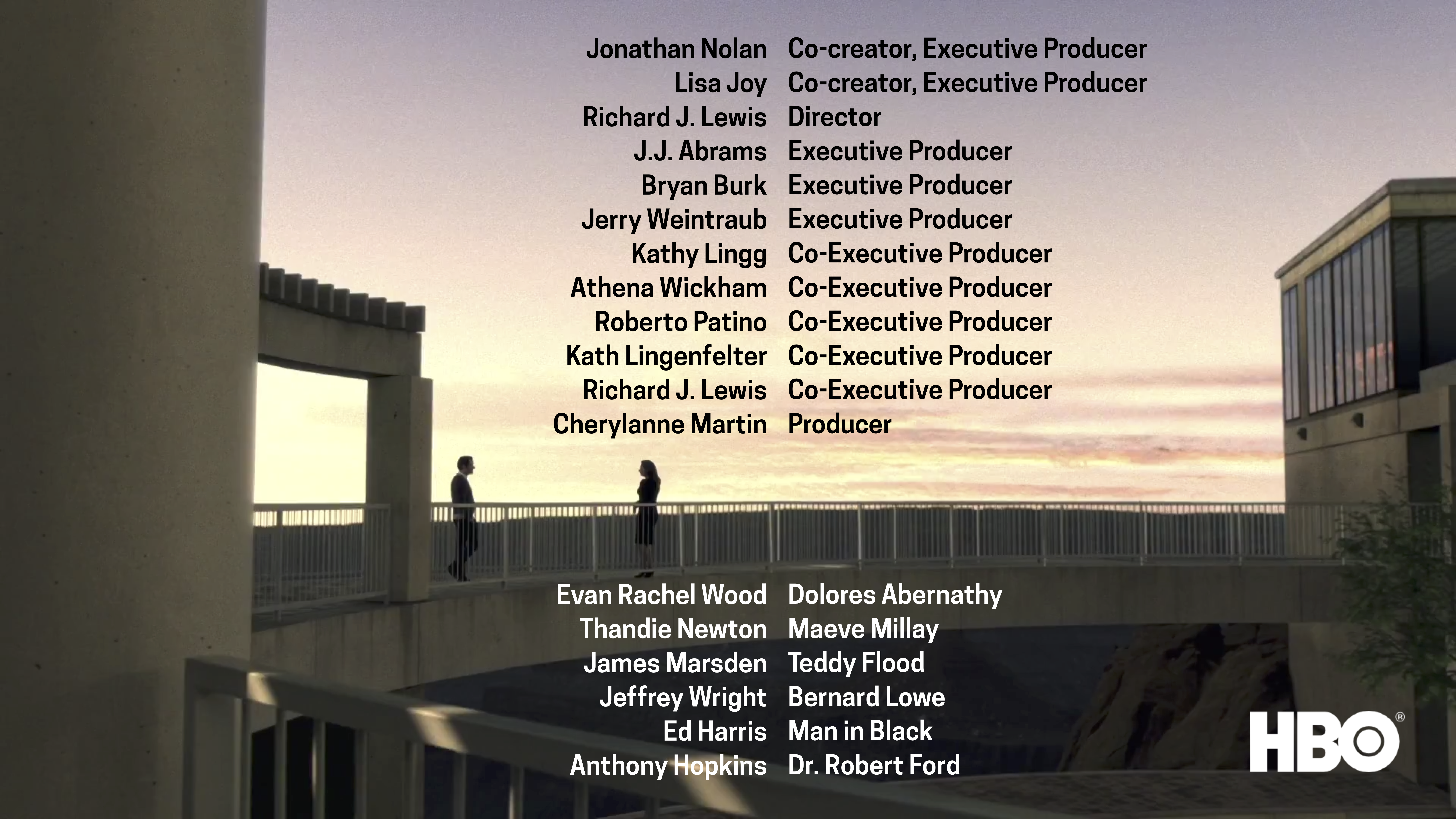 Westworld (Season 1)
HBO's Westworld averaged nearly 12 million viewers per episode during its first season — not bad for a hyperviolent yet oddly cerebral television show that focuses on moral questions around A.I. from the robots' point of view. Created by the husband-and-wife team of Jonathan Nolan and Lisa Joy and executive-produced by J.J. Abrams, the series offers up worlds within worlds, riddles within riddles, and characters who are caught in endless loops that they're not supposed to remember — but clearly are beginning to.
What's remarkable from the Lab's perspective is not just how layered the story is but how layered the storytelling itself becomes: Even as the show delves into ethical issues between action sequences, it also explores the nature of interactive narrative and the possibilities that come into play when you take audiences behind the screen and into the workings of the Westworld theme park and of Delos, the corporation that owns it. And that's not even counting the vast network of Web sites that build out the story world online.
Jonathan Nolan
 had the idea for
Memento
, his brother Christopher's first film, and published it as a short story in the March 2001 issue of 
Esquire
. Jonathan went on to write
The Prestige
,
The Dark Knight
,
The Dark Knight Rises
, and
Interstellar
with his brother and to create the television series
Person of Interest
with backing from J.J. Abrams. He met Joy at the premiere of
Memento
; the two were married in 2009.
Lisa Joy started her career in Hollywood as a consultant at McKinsey & Company and then took a job in corporate strategy at Universal. She went on to get a law degree from Harvard, but her real interest was writing. A spec script got her hired as a writer on ABC's Pushing Daisies; later she worked on the spy drama Burn Notice. With an immigrant background — she was raised in New Jersey by an English father and a mother from Taiwan — it was she who saw the potential when Abrams suggested they reinvent Westworld, Michael Crichton's 1973 movie, as a TV show told from the robots' perspective. Westworld is the first project she and Nolan have worked on together.
In September 2017, 
Westworld
was awarded an Emmy for Outstanding Visual Effects for "The Bicameral Mind," the season 1 finale, and an Emmy for Outstanding Creative Achievement in Interactive Media within a Scripted Program for
DiscoverWestworld
, an interactive Web site that served as a portal to the fictional Delos Corp. and its theme park. The site, built by Reaktor and Digital Kitchen, featured an A.I.-powered chatbot named Aeden, created by Google Zoo and rehabstudio and scripted by Nolan and Joy, that responded to your personality type. There were also numerous easter eggs hidden in its code. Revamped for season 2, the online experience won a second Emmy in 2018.
"'Westworld' has a lot to say about stories, how they can serve as both the programming that constrains our lives or the means of rewriting it. Stories are powerful stuff, which is why we have to be careful with the ones we write about other people. Just ask Dolores — or most female characters in Hollywood — about what it's like to inhabit a world where you exist purely to be desired, saved, threatened, or fucked. What it's like to be the object of every sentence, not the subject."
"What no one could have foreseen was how deeply the show would explore the perils and promise of interactive narrative. At one point in 'Westworld,' Lee Sizemore, the park's 'head of narrative,' watches as a villainous host prepares to give the big, mustache-twirling speech that Sizemore has written for him. Unfortunately, two sentences into the speech, the host is shot in the neck by a guest. Historically speaking, worrying about whether your characters will be murdered by the audience is not something most writers have had to ponder overmuch. One of Sizemore's colleagues attempts to console him: 'Maybe he'll get to your speech next time.'
"Interactive fiction — whether the kind you find in video games or the sort that Nolan and Joy had to invent and run beneath the narrative hood of 'Westworld''s overarching story — presents peculiar challenges. . . . The problem is that so many video games choose to tell stories about small groups of people blasting their way through large groups of people — which is the very activity many of the fictional visitors to Westworld decide to pursue for themselves. These sorts of stories, no matter how artfully they're presented, are always pretty conceptually dumb, and I say that as someone who enjoys writing them. The fascinating achievement of 'Westworld' is that it dares to take seriously the creative and experiential dilemmas that interactive video-game stories pose."
"Given all the time you spend thinking about what it means for an android to be increasingly human, what would you like to say to AI designers?"
"JN: Stop."
"LJ: Being careful of hubris is as important as knowing the technology that you are developing. See in yourself and other people the capacity both for evil and for good. Know that the machines you build, your creations, will bear your fingerprints to some degree. And not necessarily the fingerprints you intentionally left but the ones that kind of grazed it unintentionally. It's important to have people who will question you occasionally."
Westworld (Season 1)
Medium:
Television Series/Interactive Web Sites
Created by:
Jonathan Nolan and Lisa Joy for HBO
Date:
October-December 2016