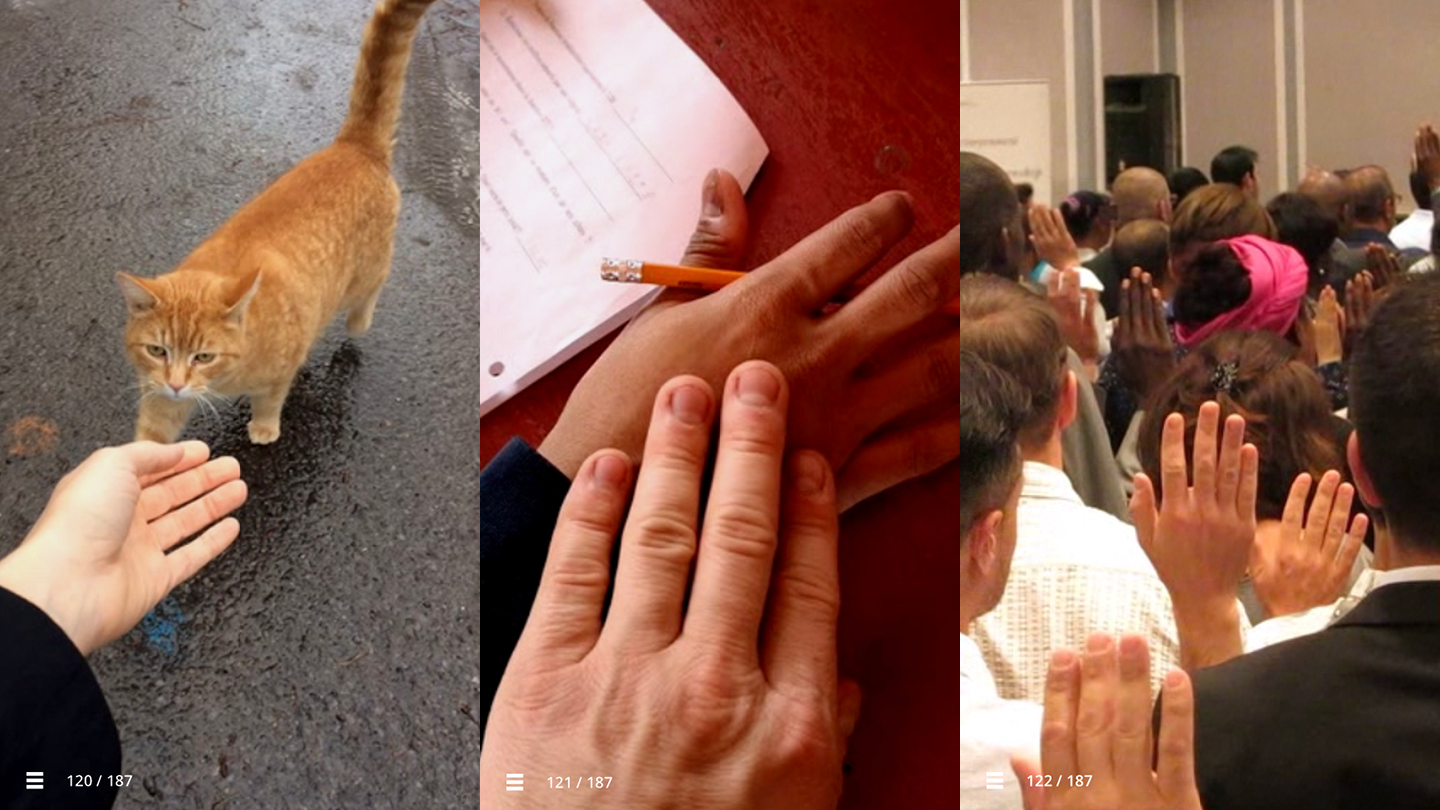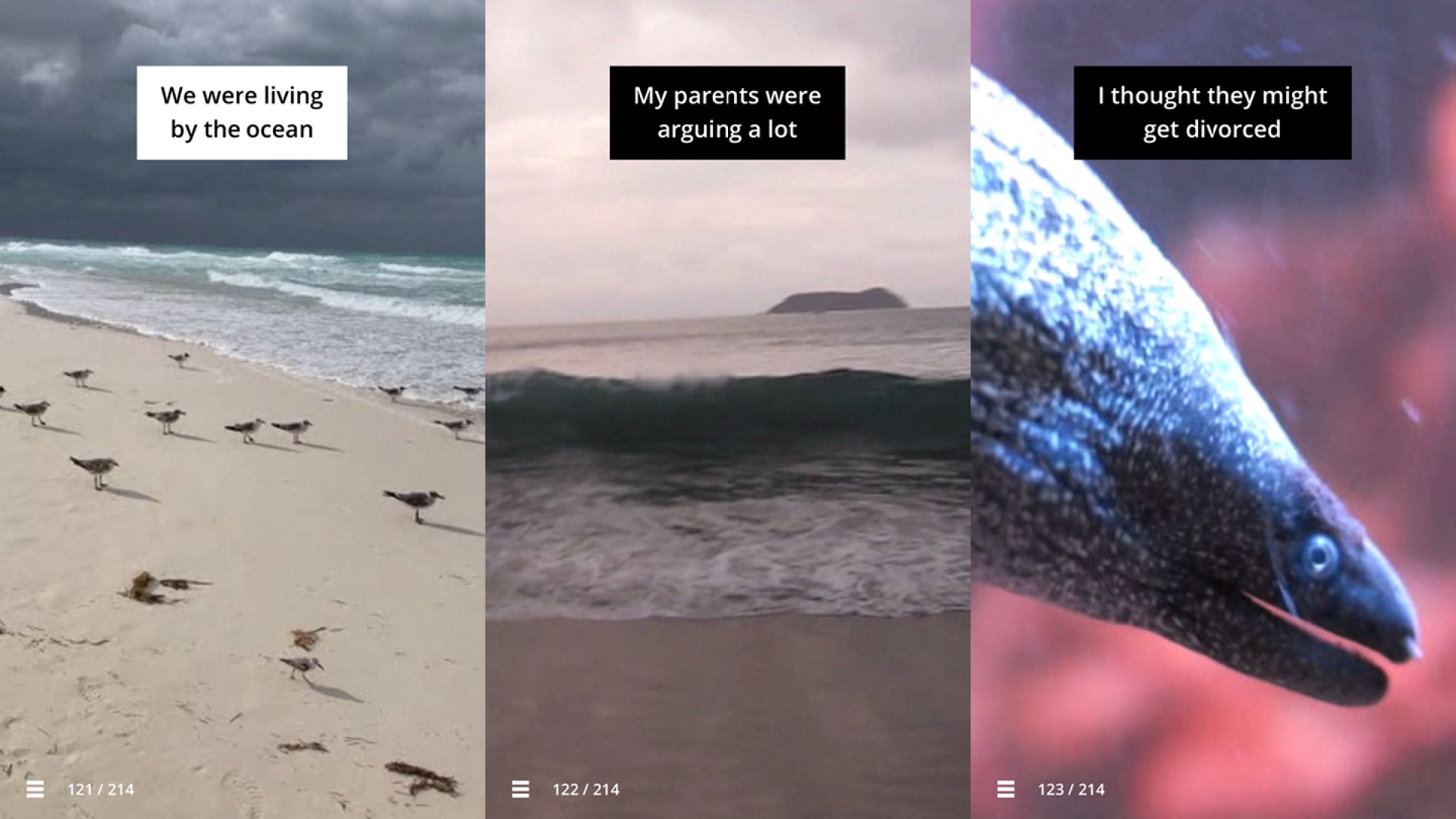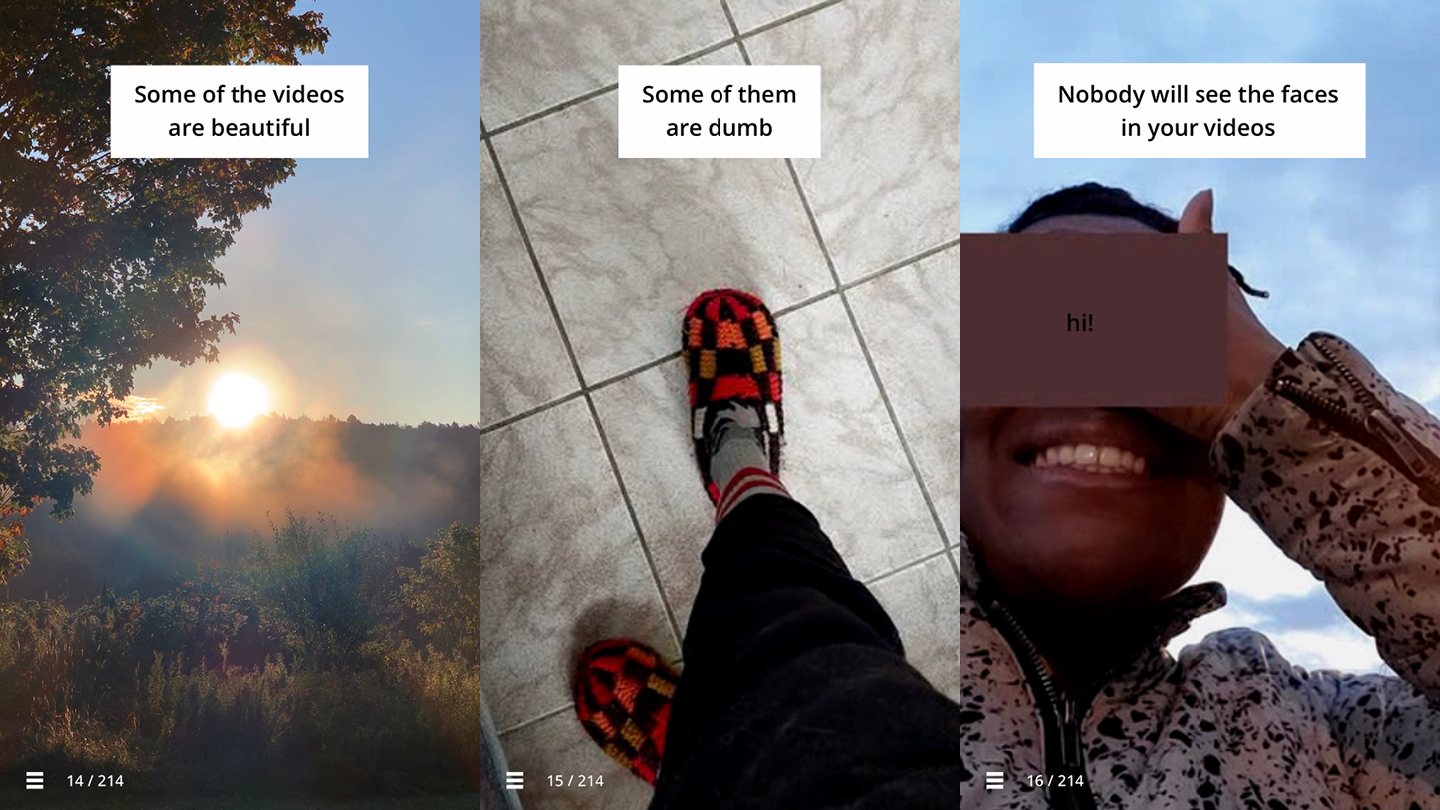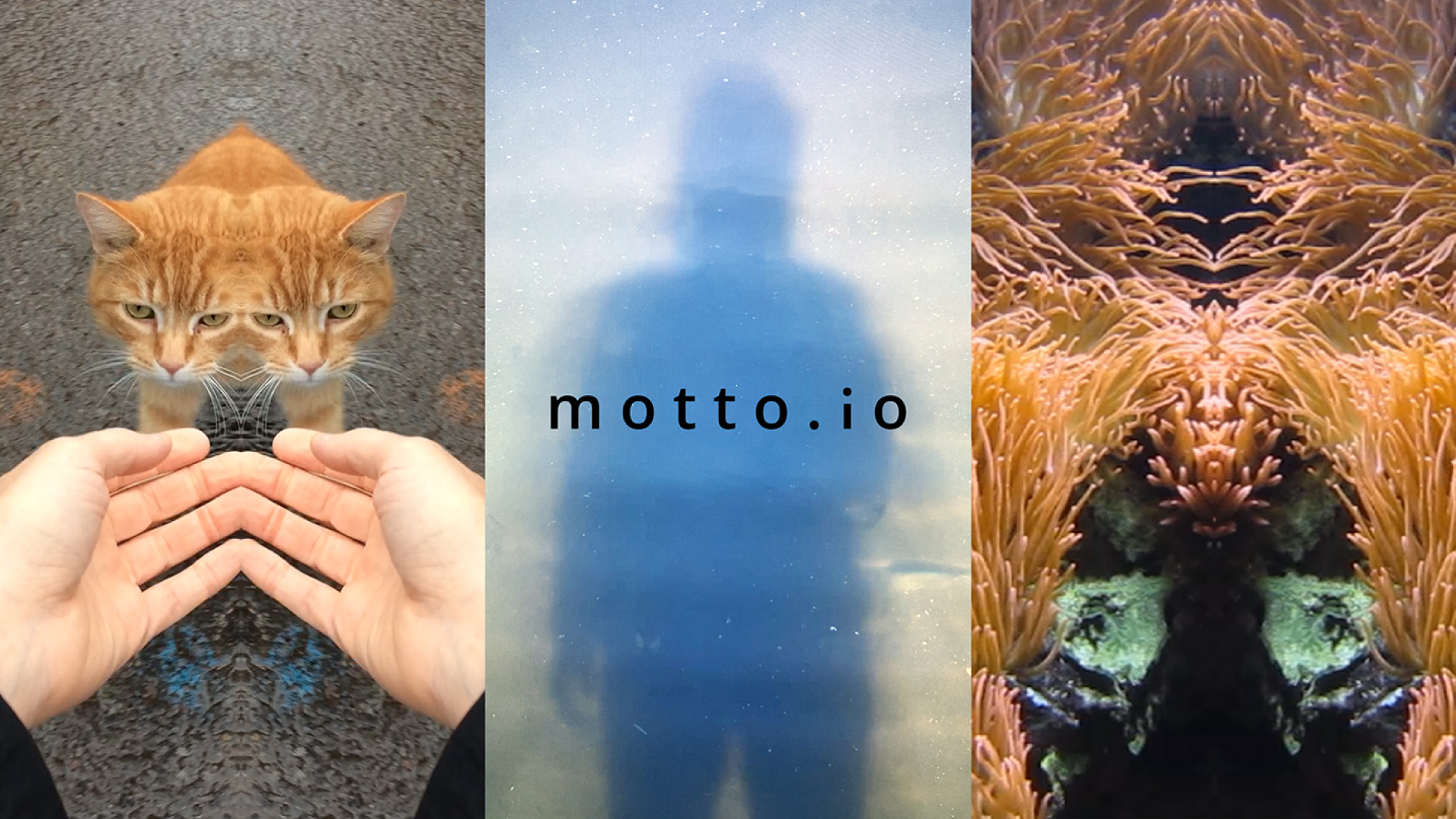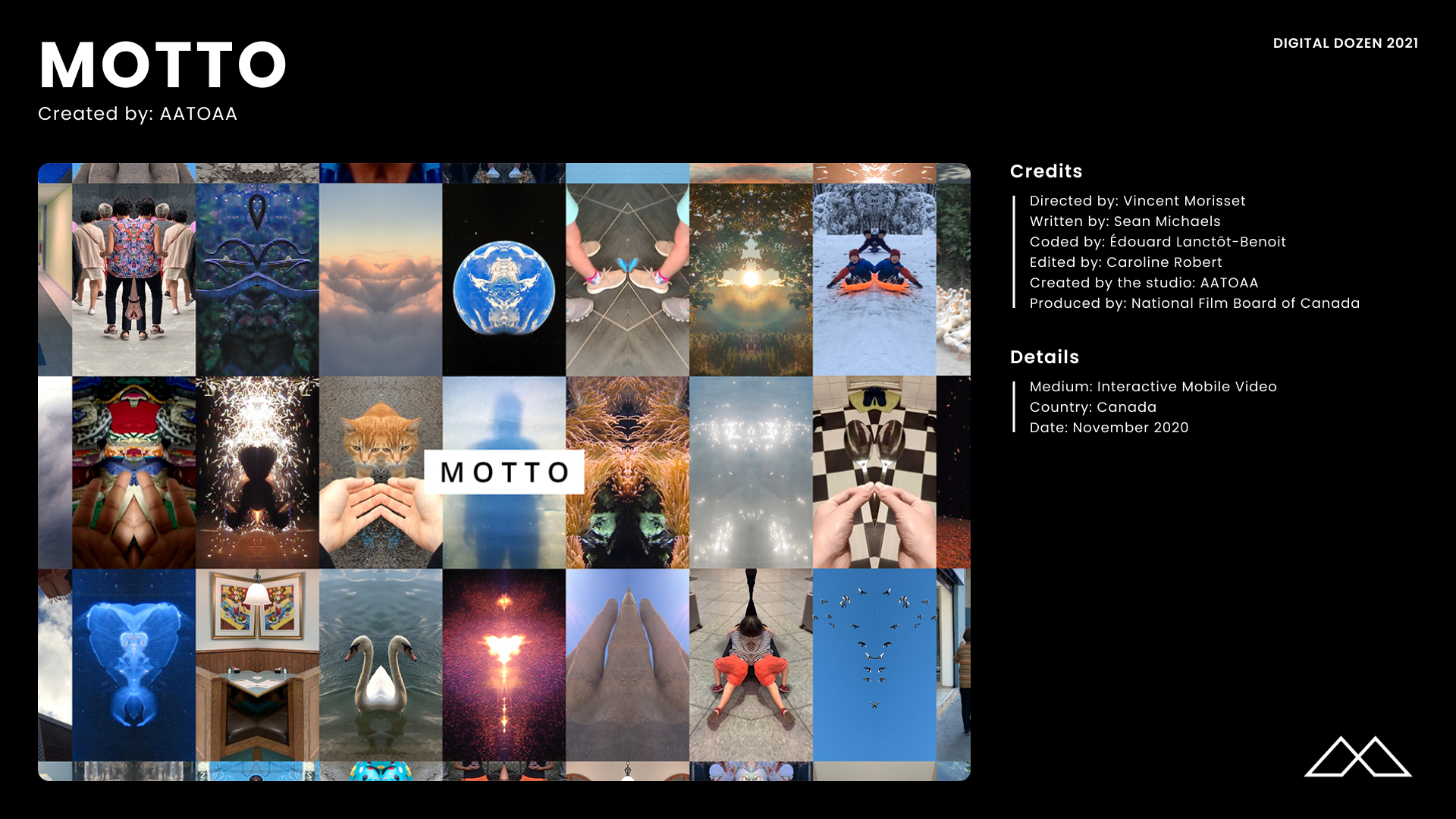 Motto
"I hope it gives people some fun, something to do. I also hope it does people some good. This is an experience that tries to prompt people to appreciate where they are, no matter where they are, and to feel connected to one another whether or not they're with someone at that time. Those are things most of us are in dire need of at the moment."
—Sean Michaels, The Montreal Gazette
Motto
is described by its creators as a playful, one-of-a-kind adventure—an interactive novella that uses thousands of tiny videos to tell the thousand-year tale of a kindhearted spirit named September. Part ghost story, part scavenger hunt,
Motto
finds a way to be both documentary and fiction, incorporating participants' lo-fi, unstaged video footage into its own emotional narrative. It's like a mirror ball that refracts its audience's imaginations, rearranging the way they look at the world.
Conceived for a mobile device that's small enough to fit in your pocket, Motto combines some of our newest technologies with some of the oldest. Text, image, algorithm and computer vision intermingle as a nameless narrator leads the participant from today to yesterday to a possible tomorrow, from the Québécois countryside to the Chilean desert to the banks of the Nile. September has gone missing: Where has this ghost disappeared to? What can we learn on our search? Meditating on memory, metaphor and the power of creativity—and calling upon each of its users' senses—Motto generates a fascinating and intimate universe, one where you will never guess what happens next.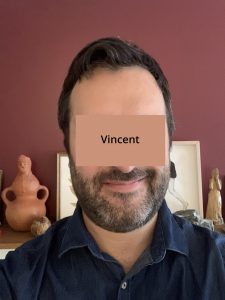 ABOUT THE CREATORS
Motto is an original collaboration between AATOAA (pronounced "à toi," meaning in English "yours"), Vincent Morisset's studio in Montreal, and prize-winning novelist Sean Michaels. This is the third collaboration between the National Film Board of Canada and Morisset, after the Webby Award winners BLA BLA (2011), an interactive tale that reflects on the challenges of storytelling in the digital age, and Way to Go (2015). With this project they explore a new, intuitive storytelling vocabulary, inviting audiences to fold their own memories into the way a tale is told and drawing on influences as diverse as Agnès Varda, Snapchat, Italo Calvino, Christian Marclay, Bruno Munari, W. G. Sebald and Being John Malkovich.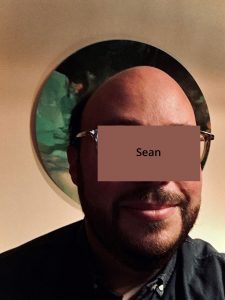 Vincent Morisset is the founder of the digital production studio AATOAA. His small squad has been recasting how we experience the Internet, games, public spaces and films. Morisset first came to prominence through his long collaboration with Arcade Fire. He also directed the live experience Inni for Sigur Rós and the groundbreaking interactive projects BLA BLA, Way to Go and Vast Body. He has appeared at Sundance, Venice Days, the Toronto International Film Festival, the Japan Media Arts Festival, IDFA and South by Southwest.
Sean Michaels is a novelist, short-story writer and critic. Born in Scotland, raised in Ottawa, he eventually settled in Montreal, where he founded the pioneering music blog Said the Gramophone. His debut novel, Us Conductors, received the Scotiabank Giller Prize and the QWF Paragraphe Hugh MacLennan Prize for Fiction and was nominated for the Amazon.ca First Novel Award, the Kirkus Prize and the International DUBLIN Literary Award. His second novel, The Wagers, was published in 2019.
ABOUT THE USER EXPERIENCE
When viewers experience Motto, the NFB reports, they enter a world of meaning-making and play. As the ghost story unfolds, they are asked to contribute to the experience. It's a scavenger hunt of tiny video clips, each one an easy, digestible task. Motto uses an ingenious, hidden logic to weave these videos into its narrative, letting the viewers' images become stand-ins for the narrator's daydreams and memories. Gradually—and, in a crucial design choice, anonymously—everybody who experiences Motto is joining forces with those who have experienced it before, adding intimate fragments of their lives to a pool of collective memory.
Motto is told in episodes—a one-hour-plus experience presented as a series of discrete chapters. Because it lives on the web, as an interactive experience on mobile devices, users can take it with them, discovering each episode at their own pace. It up-ends the traditional role of the spectator, transforming the passive viewer into a protagonist and co-creator. You can contribute to the story even as you explore it—shooting clips with your phone that reappear in surprising and even emotional ways. "The reader literally becomes implicated in the story," Michaels told the Montreal Gazette. "The images you take become sewn into the story in front of you. You're called into action — you have to do it, so there's a different emotional attachment to the story being told than with the more passive reader of a book."
ABOUT THE TECHNOLOGY
Motto uses a mixture of live video analysis, neural-network-assisted computer vision and its own custom curation system to integrate users' footage, applying dynamic special effects and interactivity. Motto's creative team seeded the work with its own collection of videos, including a handful of startling set pieces. The resulting experience marries traditional literary forms with the short-form video vernacular of the 2020 Internet, from Snapchat to TikTok to Instagram Stories—a 2,000-page, non-linear mystery that's expressed in an array of anonymous amateur video clips, growing larger every day.
"What is Motto? Is it a film? A video game? An interactive book? A visual poem? A treasure hunt? A philosophical treatise? A work of fiction? A documentary? Contemporary art? It's all of that and none of that. Motto is a strange object, an unclassifiable curiosity at a time when digital creations are mainly reduced to web series and virtual or augmented realities."
"The whole experience is strangely meditative, particularly when it comes to the sections that feature other countries and landscapes – although perhaps that's just the lockdown talking. 'The actual context of us being stuck at home makes the piece resonate even more,' says Morisset, who has worked on the project for three years."
Motto
Medium:
Interactive Mobile Video