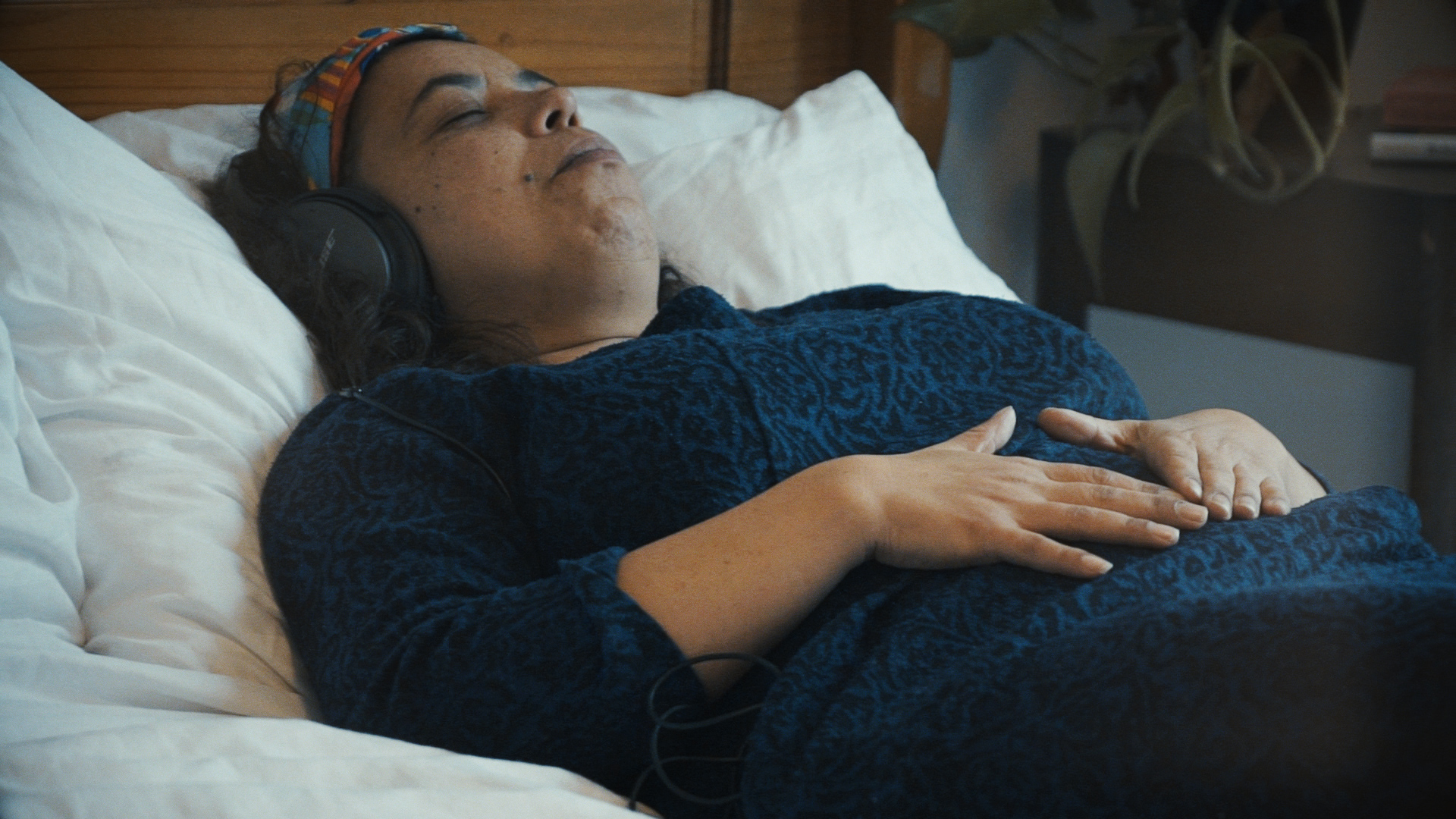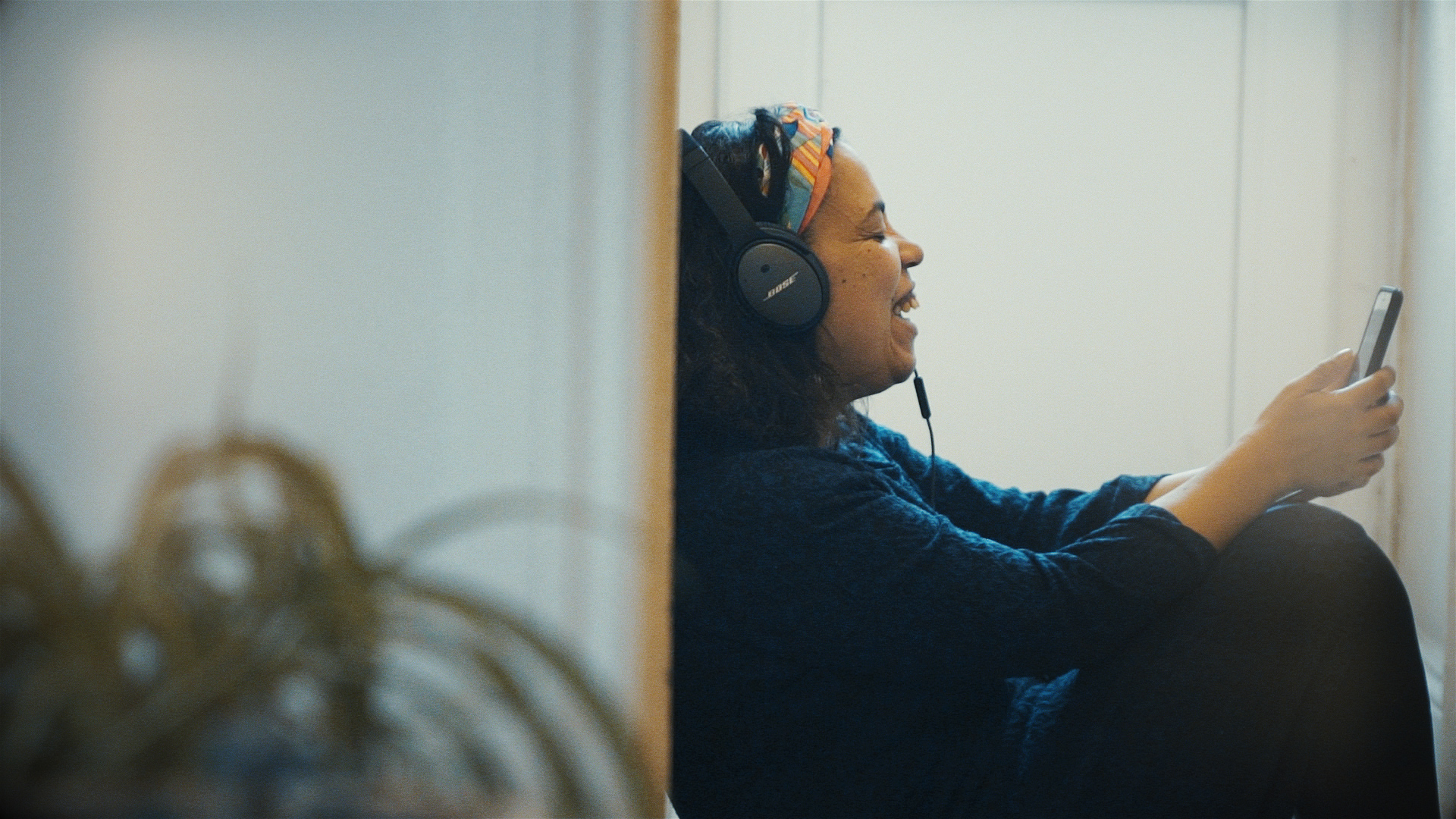 Play Inside
A performance designed to be experienced at home, Play Inside is an experiential podcast in which the listener is invited to mirror the actions of the characters. Series 1, Other Mothers, is comprised of four stories written from the internal perspective of people circling around motherhood from different sides. The perspectives draw on the writers' direct experiences and interviews with others from their persons of color and queer communities. The stories can be listened to individually or all together in a one hour omnibus. All you need is a pair of headphones and a mobile to listen with.
ABOUT THE CREATORS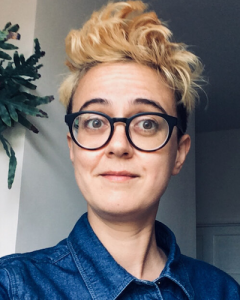 Rosie Poebright is a digital artist, experience architect and storyteller. Her mission is to make beautiful, moving experiences that put the participants at the center of the action. To do this she uses a powerful mix of tools — most importantly theater, gaming and digital technology. As Co-Founder and Creative Director of playful experience agency Splash & Ripple, she works on live events (multi-location theatrical street games), downloadable storygames and long-term installed adventures in museums and heritage sites. Rosie has designed digital artworks, playful happenings and real-world games for eight years. She's made award-winning theatrical street games for Hide & Seek and Igfest in the UK and learned the fundamentals of visceral storytelling as writer and director for Slingshot for their citywide zombie chase game 2.8 hours later. Rosie is currently a resident artist at the Pervasive Media studio at the Watershed in Bristol, England, and an alumnus of the REACT heritage sandbox program. In 2014 she was an artist in the British Council's international Playable City program, and in 2015 a participant in future-storytelling lab Forward/Story in Costa Rica.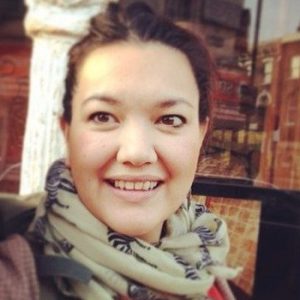 Michelle Roche (she/her) is a multi-heritage person of color, a creative producer, artist, writer and entrepreneur with an MA in Experimental Theatre from the Central School of Speech and Drama. Her engaging, immersive and often community-driven work aims to create magic in our otherwise "normal" lives. She is co-founder of WeRebel, challenging inequality through the arts, designing and delivering workshops that at core are about social justice, arts and empowerment. WeRebel integrates arts, theater, movement and coaching in order to deepen our understanding of ourselves and the world.
THREE QUESTIONS FOR THE CREATORS
Why this? Why now?
Play Inside explores "experimental audio theatre" as a tool for social change. As immersive experience makers, we (Michelle and Rosie) were exhausted by the same sorts of stories written and produced by the same people. We wanted to create a more active form of storytelling that engages the body, that's messy and holds space for complexity instead of just the standard hero journey narrative arc. At the same time we wanted to amplify and centre voices that are normally left at the side of the room; as a woman of colour and a queer person we wanted to bring these stories to the front. Created during the first phase of the global pandemic, the project was inspired by the need for a platform for voices in the "stuckness" of lockdown in the UK. Everyone was trapped inside their homes, unable to mix with each other. Our question was, what if we could share people's experiences with each other, enable them to spend time in each other's company, whilst not leaving their own house? What if we foreground the stories that go ignored by the normal commissioners, as well as offering a new way to see the walls that we've been staring at all year through another lens? The stories arose organically through what was important to the artists. Kat Francois is a world poetry slam champion who suffers from adenomyosis herself and saw parallels of chronic illness to lockdown isolation. Deanna Rodger is an award-winning poet who's just had her second child. Immersive theatre/journey maker Michelle Roche has been considering solo motherhood and the baby decision, and digital storyteller Rosie Poebright has been musing and writing a lot about love and loss and the inevitability of both. Alexis Adimora is a London-based composer and sound designer with a talent for composing sympathetic scores that interpret complex internal worlds.
What were you surprised to learn as you were making it?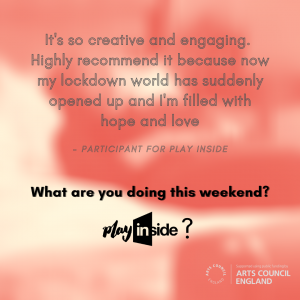 The audience responses from men and people that have had no direct experience of the issues in the stories has been amazing. They reported surprise at gaining a deeper understanding with an issue that they would never normally be granted such an intimate space with. It's a deeply humanising process to be witness to another's lived experience, especially when it's in direct relation to your own living space and body movements. And that compassion is a human superpower we often don't get called to exercise. This is where we really began to see the power of the Play Inside method of storytelling as a tool for social change. Audiences are transported to an interpersonal space to witness the hidden lives of others, their hopes and fears, their memories and dreams as well as their physical pains. We hope that the active participation as the audience in this process exercises our capacity for compassion.
What was the most challenging aspect for you?
Making work from scratch during a pandemic! The process was much longer than expected, as working under the stressful conditions of the pandemic meant that we just weren't able to work at the speed as we would have normally, and we really wanted to support ourselves, and each other to not have unrealistic expectations during this 'new normal'. It took a long time to gain momentum, but we really wanted to be supportive of each other's needs during this weird time. We (Michelle and Rosie) only met twice in person during this process and never met Kat, Lex or any of the actors, which was perhaps equally as challenging as it was liberating. We spent a long time play-testing scripts with around 15 testers, over the last month of edits which was a very detailed and iterative process, working closely with Lex the sound designer experimenting with the score and instructional sounds to ensure we could choreograph the audience's movements while not taking them out of the story.
"Warmly dropped into the familiarity of our own homes and bodies, Other Mothers is an enriching and accessible way to peek into the diverse scope of other people's lives at a time we are so enwrapped in our own. No matter the listener's age, gender or background, to embody a sense of difference is a valuable invitation to step outside whilst also reflecting in."
"By adapting the storytelling process, Play Inside invites audiences to step beyond the threshold of a radio play, and to immerse themselves in the world of the storyteller, powered in tandem by the storyteller and the audience member's imagination."
Play Inside
Medium:
Interactive Podcast
Created by:
Rosie Poebright and Michelle Roche