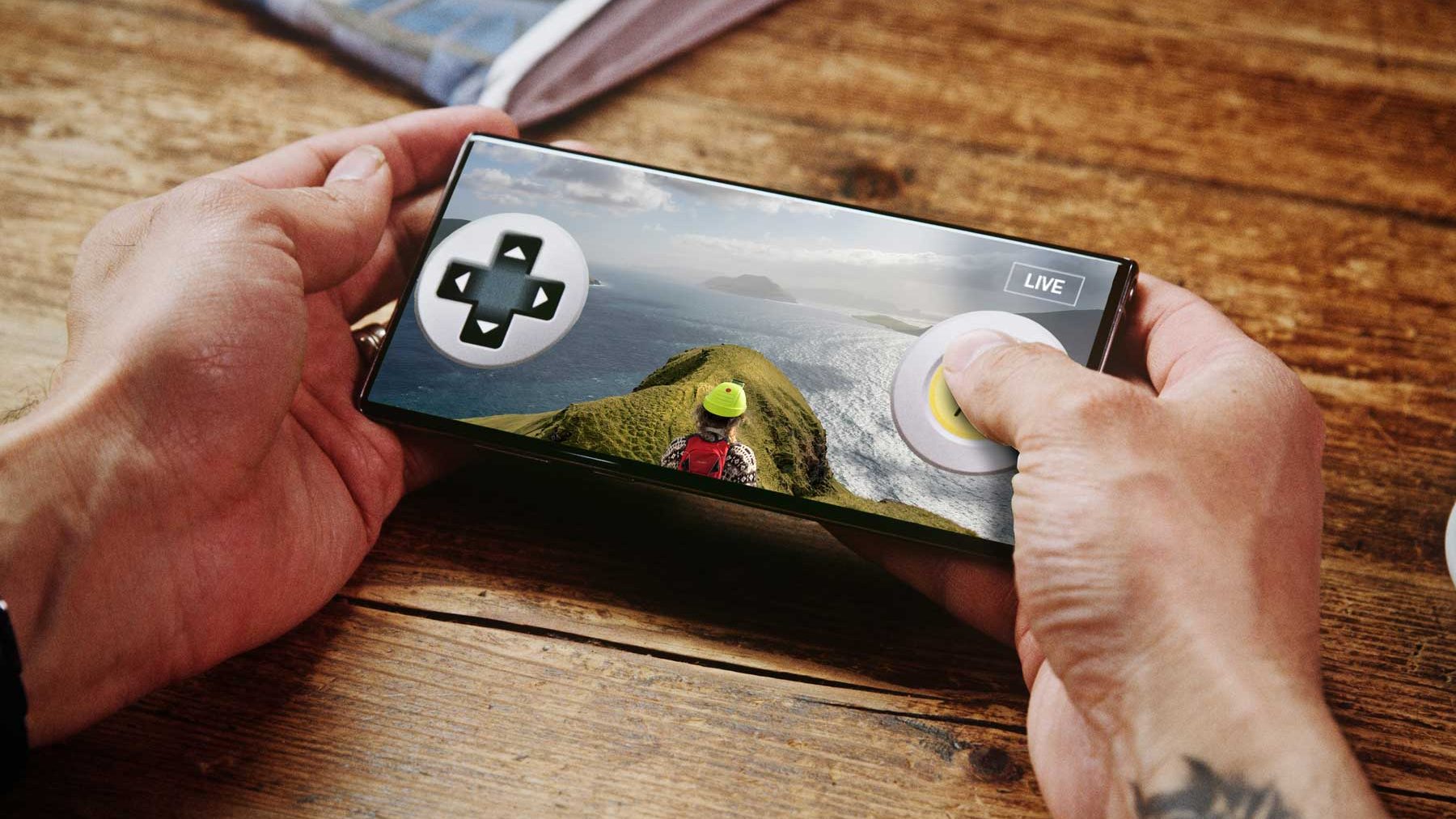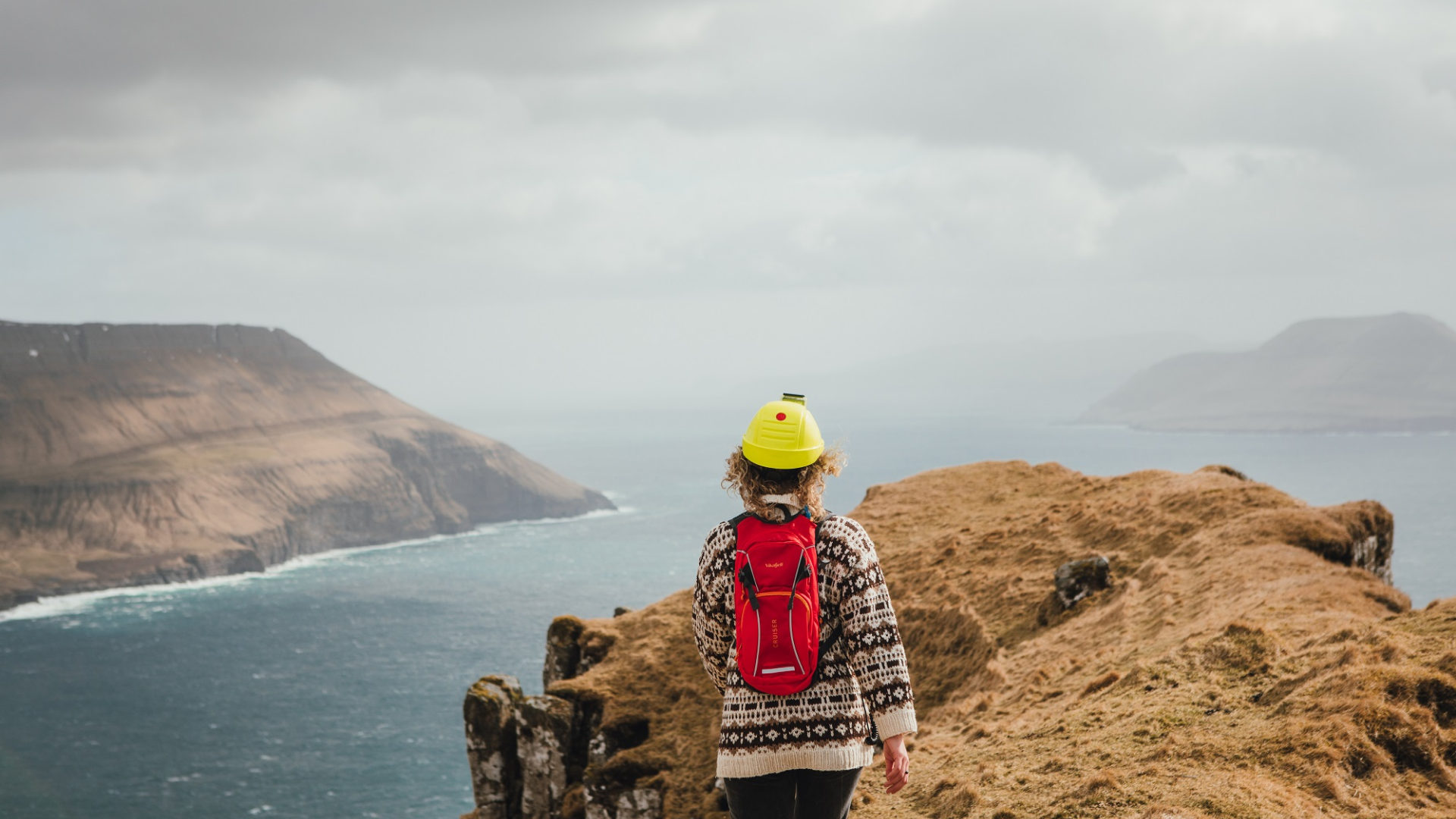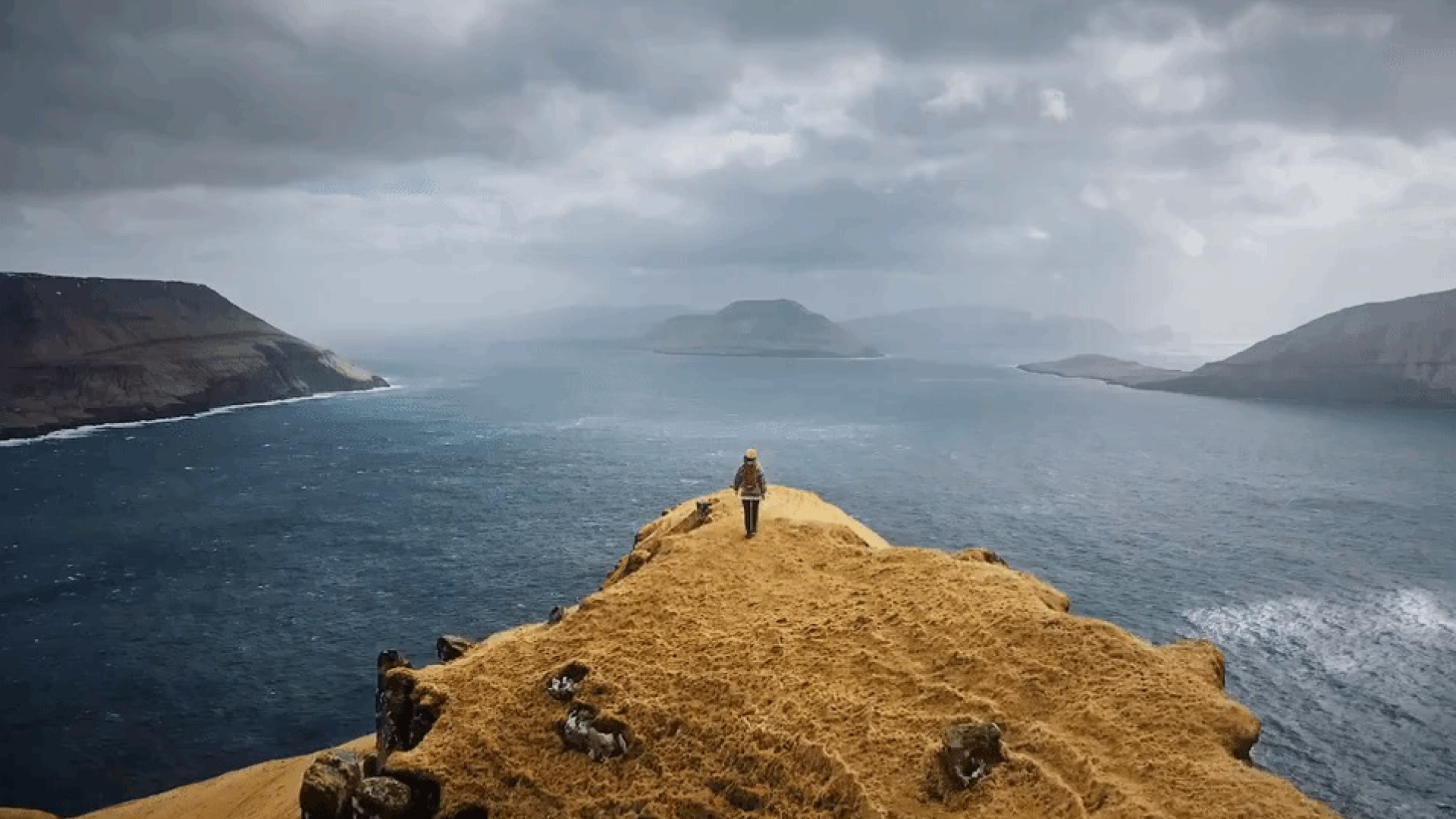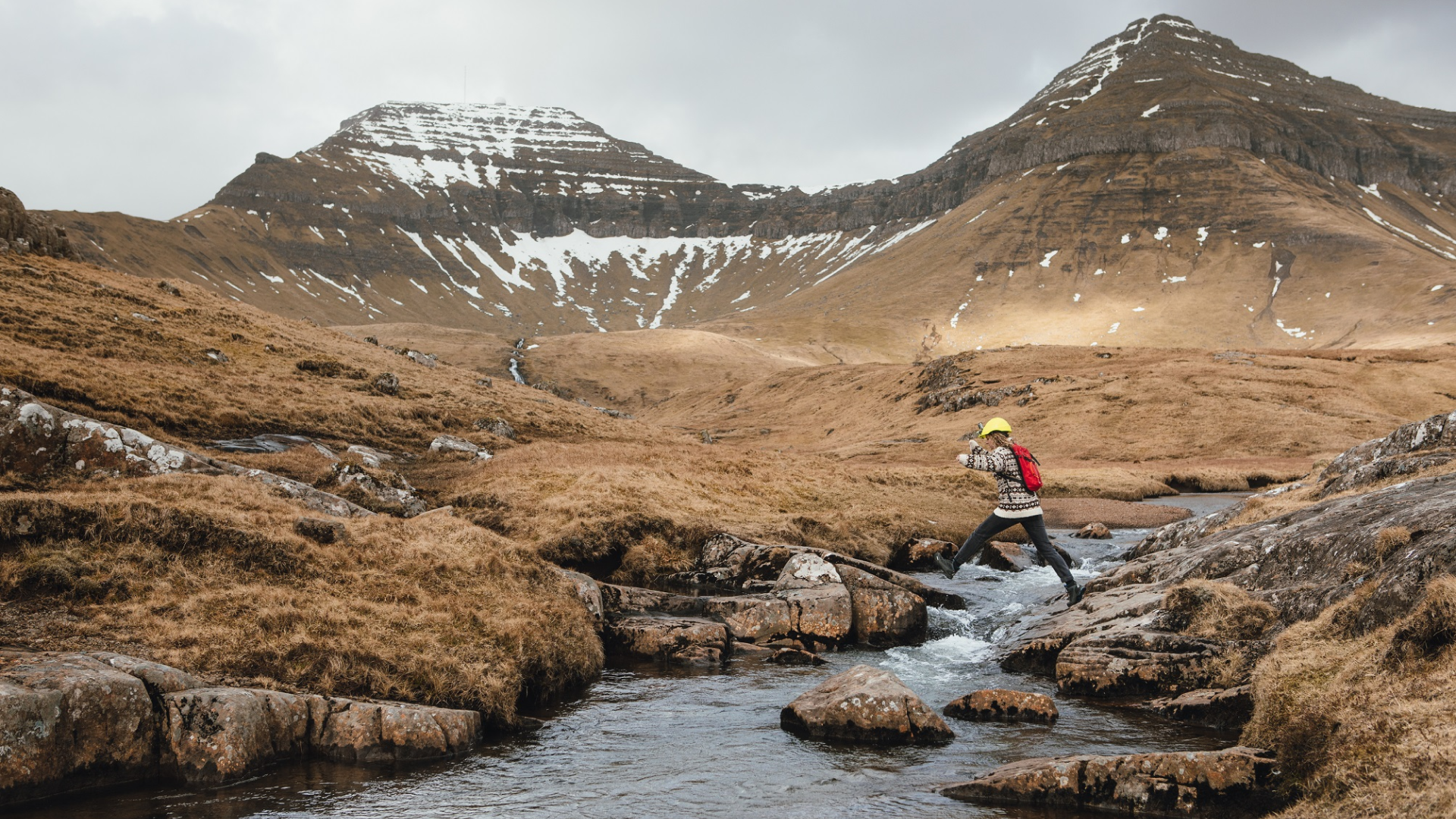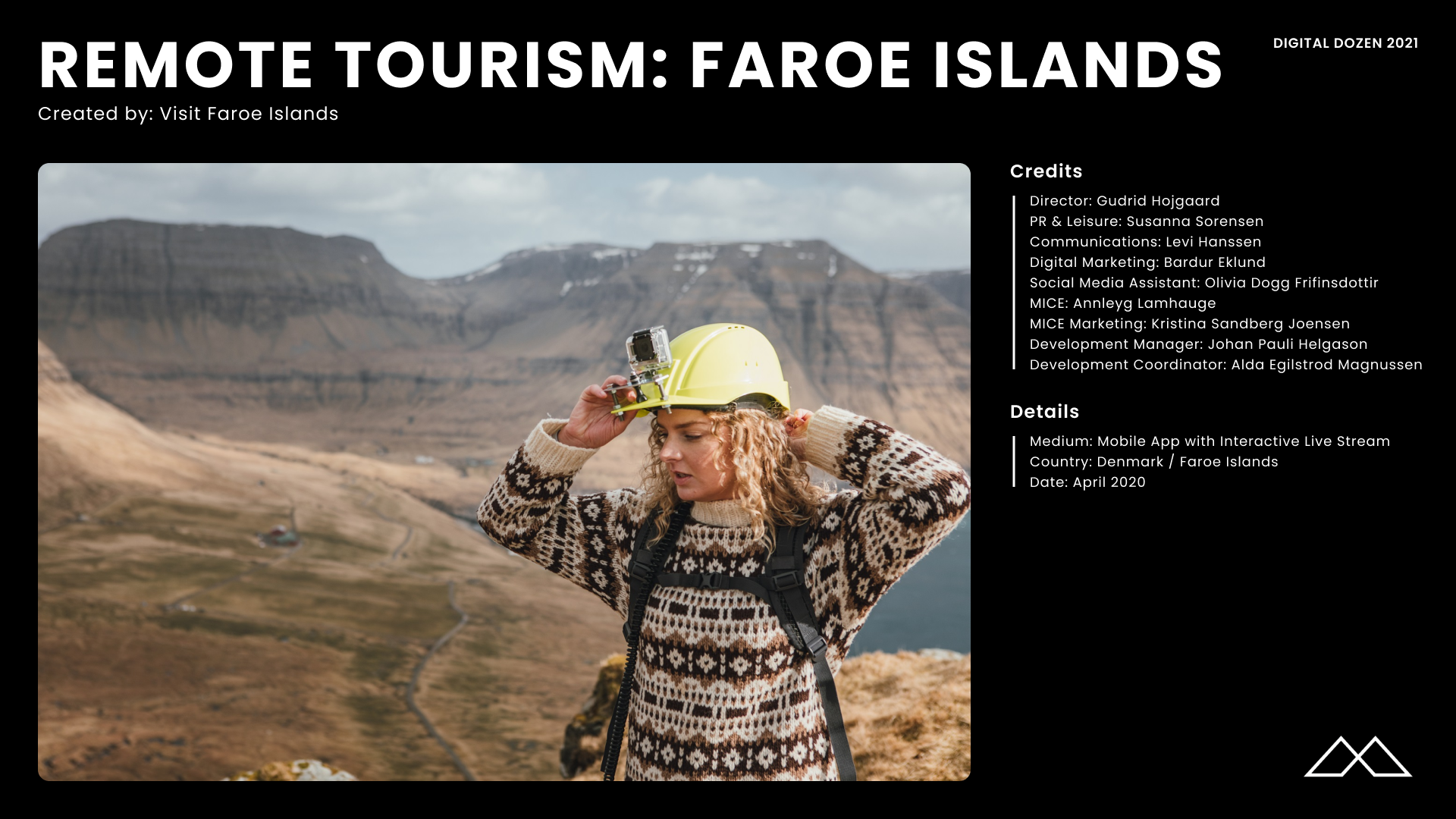 Remote Tourism
"When people can travel again, all the tourist organizations are going to try and yell the loudest with fancy billboards and TV commercials. We can never compete with them. We have to think differently."
—Bárður Eklund, digital marketing manager, Visit Faroe Islands
While the world was in lockdown, the Faroe Islands welcomed 700,000 "remote tourists."
The Faroe Islands are a self-governing archipelago that's part of the kingdom of Denmark—18 rocky, volcanic islands halfway between Iceland and Norway in the North Atlantic Ocean. Connected to one another by tunnels, ferries, causeways and bridges, the islands are 200 miles away from their nearest neighbors, the Shetland Islands of Scotland. About 50,000 people live there, outnumbered by their 80,000 sheep.
Hikers and bird-watchers are drawn to the islands' mountains, valleys and coastal cliffs and the thousands of seabirds they harbor. Tourism is the third-largest industry, accounting for 14 per cent of the islands' jobs. But as in the rest of the world, the Faroese tourism industry was severely affected when travel and tourism shut down in March 2020 due to the coronavirus pandemic. As a solution, the local tourism office invented Remote Tourism—the world's first remote-controlled tourism experience, enabling tourists to experience the islands through a local guide who was controlled via joypad on mobile, tablet or PC. The guides were on horseback and at sea; you could even remote-control a helicopter.
The first of 22 tours took place on April 15 and the last on June 17, two days after the Faroe Islands re-opened for tourists from neighboring countries. The top five countries that sent visitors virtually: the US, with 55,000; Russia, with 38,800; Italy, with more than 19,000; Ukraine, with 15,600, and the UK, with 12,400. This wasn't the first time the tourist-friendly Faroese got the world's attention: four years earlier, frustrated that they weren't on Google Street View, they strapped 360 cameras, mobile phones and solar panels to the backs of sheep and declared it Google Sheep View. The search giant soon relented.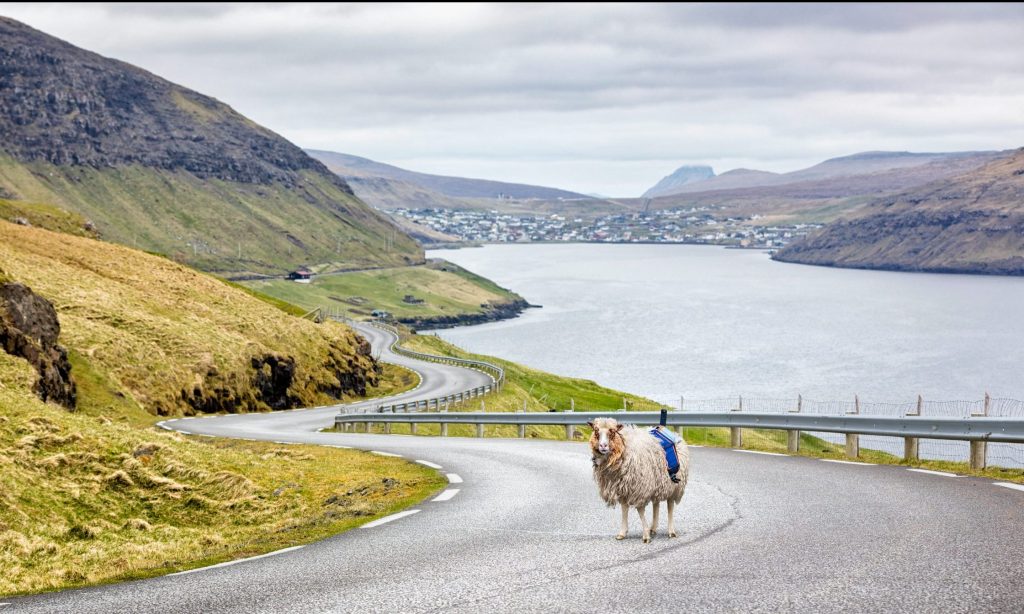 Google Sheep View in action. 
ASK THE CREATORS

Why did you do this?

Like all other countries in the world, the Faroe Islands felt the impact of the Covid pandemic. Early on during the global crisis, we at Visit Faroe Islands wondered how we could recreate a Faroe Islands experience for those who had to cancel or postpone their trip – and for everyone else stuck in insolation around the world.

We had an idea. What if we could allow people anywhere in the world to explore the islands as virtual tourists through the eyes of a local? Or even better; what if the virtual tourists could control the movements of the local in real time?

A couple of weeks later, our idea became reality. We created a new remote tourism tool, the first of its kind. Via a mobile, tablet or PC, virtual visitors could explore the Faroes' rugged mountains, see close-up our cascading waterfalls and spot the traditional grass-roofed houses by interacting – live – with a local Faroese who acted as their eyes and body on a virtual exploratory tour.

The local was equipped with a live video camera, allowing people to not only see views from an on-the-spot perspective, but also to control where and how they explored using a joypad to have them turn, walk, run or even jump.

Just as in a real-life computer game, the main player controlled the moves of the Faroese islander, who not only explored locations on foot but also took to the skies by helicopter, giving virtual visitors a bird's eye perspective on our beautiful island nation's steep grassy slopes, our 80,000 sheep and our unspoilt, wild and natural countryside.

During the virtual tours, our team at Visit Faroe Islands were online in real time to answer any questions that people had, providing both inspiration and expert knowledge about places to visit and things to see. We hoped that visiting our remote islands through the eyes and body of a local would bring joy and inspiration during the challenging times – and of course we also hoped to welcome visitors in person once travel was recommended and safe again

"The remote Faroe Islands continue to show the rest of the world how it's done on the marketing front, attracting 700,000 visitors from 197 countries with its recent gamified, live virtual tours. For context, the sparsely populated Nordic nation . . . had about 130,000 real-life visitors in 2019. During the hour-long tours, more than 1,000 people used a first-of-its-kind built-in game feature to tell the resident guides where to go, which way to turn and whether to walk, run or jump. Despite the heavy traffic, no Faroese were harmed in the making of this stunt."

"The hope, of course, is that some of these online visitors turn into in-person visitors one day. And really, what better way to show off a destination than to show that, in the Faroe Islands, it doesn't really matter which way you turn – it all looks beautiful?"

" 'If you ask them to go left, they go left. If you ask them to jump, they jump. If you ask them to run, they run,' said tourist board spokesman Levi Hanssen. . . . Online tours come with new risks, Hanssen says. On one trip, a web user tried to make the guide jump into the ocean but he stopped in time. 'It's very surreal to know that you're walking around here in the Faroe Islands being controlled by someone on their sofa or even on the toilet. Who knows where they are?' "
Remote Tourism
Medium:
Mobile App with Interactive Live Stream
Created by:
Mensch/Sansir/Visit Faroe Islands
Country:
Denmark / Faroe Islands