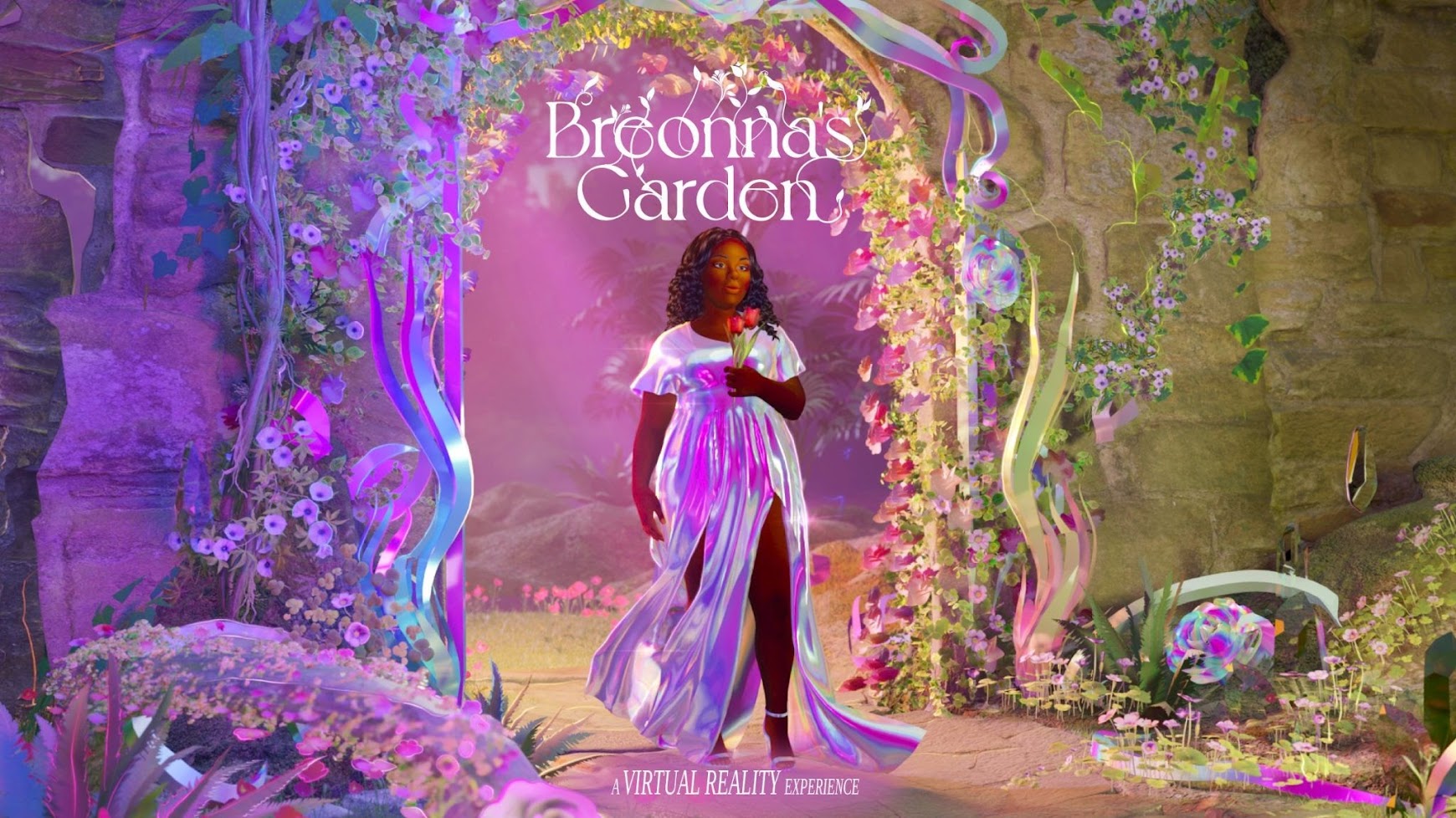 Breonna's Garden
"I would look at the news and see her mother bravely out there, standing, trying to get justice, and I would look at Ju'Niyah in the background, silent, sometimes with blank expressions. Sometimes deep anger, sorrow."—Lady PheØnix
Breonna's Garden
is an augmented reality experience designed to serve as a safe space online to process complex emotions. It was created to honor Breonna Taylor, the Black Louisville medical worker who in 2020 was shot and killed by police officers in a botched raid on her apartment. As a sacred space, the Garden is brimming with flowers, butterflies, and a few of Breonna's favorite things. Built to establish, in Lady PheØnix's words, "a peaceful refuge, unencumbered by the weight of the world,"
Breonna's Garden
has evolved from a healing tool for her family to a healing tool for the nation.
The project began after Lady PheØnix learned that Ju'Niyah Palmer, Breonna's little sister, was receiving death threats while publicly grieving her sister's murder on Instagram. After speaking with Ju'Niyah, it was apparent not only that she needed a safe space to process her grief, but so did entire online communities that supported her sister.
ABOUT THE CREATORS
Breonna's Garden was created by Lady PheØnix, a prominent curator of digital art, in partnership with a number of individuals and companies who lovingly volunteered their time. Legendary Australian artist Sutu (named to the 2017 Digital Dozen for his interactive Web comic These Memories Won't Last) led the project as its art and technical director. Brenda Chen supported them as the technical artist. Volumetric capture was provided by Metastage and Microsoft, audio by Ecco VR, sound design by composer Jake Steele, character design by Candie Quach, rigging and animation by JC Leon, and content moderation by the XR Safety Initiative, with additional support provided by Unity.
"Tap on the 'Breonna's Garden' app and you see her contagious smile, perfectly coiffed hair and joyful eyes. You hear the refrain from Mary J. Blige's 'Everything,' the song Taylor planned to play at her wedding to boyfriend Kenny Walker.
"In augmented reality, Taylor is alive, laughing with relatives, being kissed by her mother, bouncing in a car with her cellphone in her hand, standing and grinning, with her arm draped over her sister's shoulder."
Breonna's Garden
Medium:
Augmented Reality App