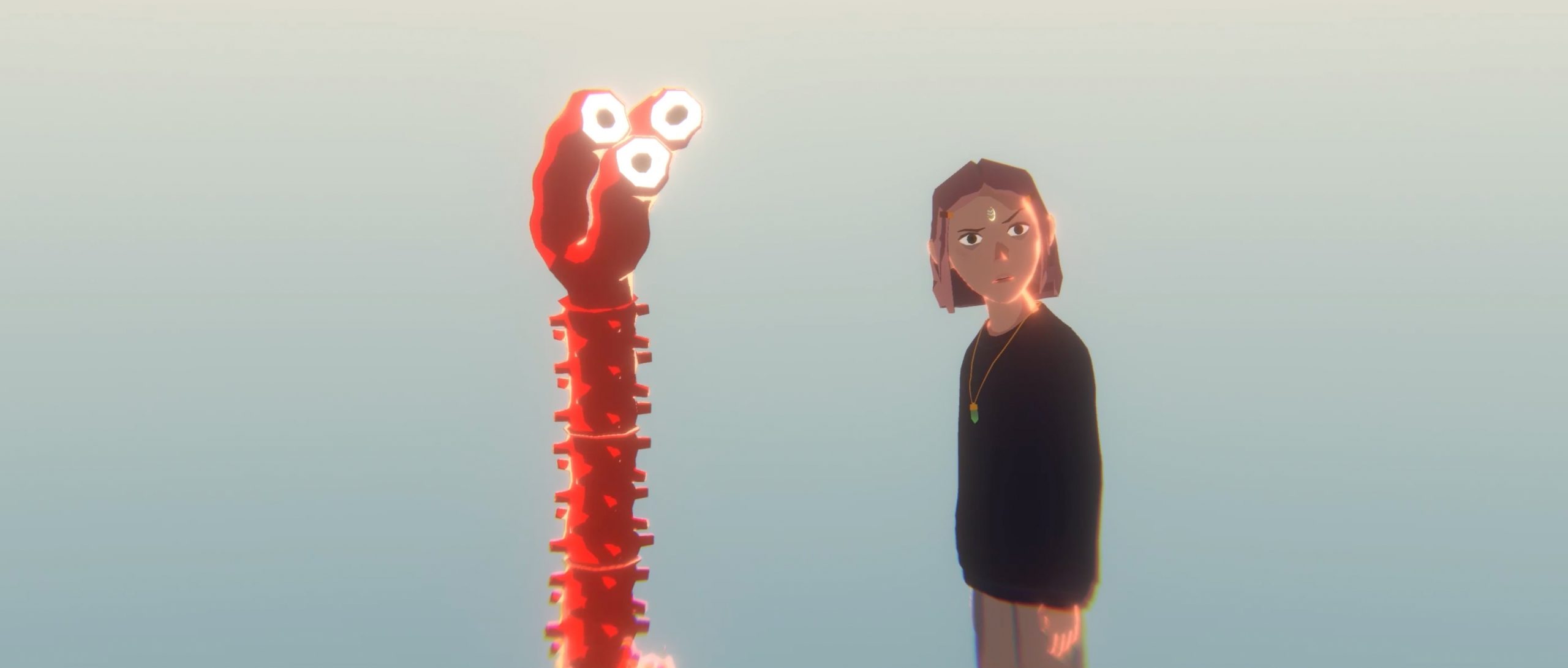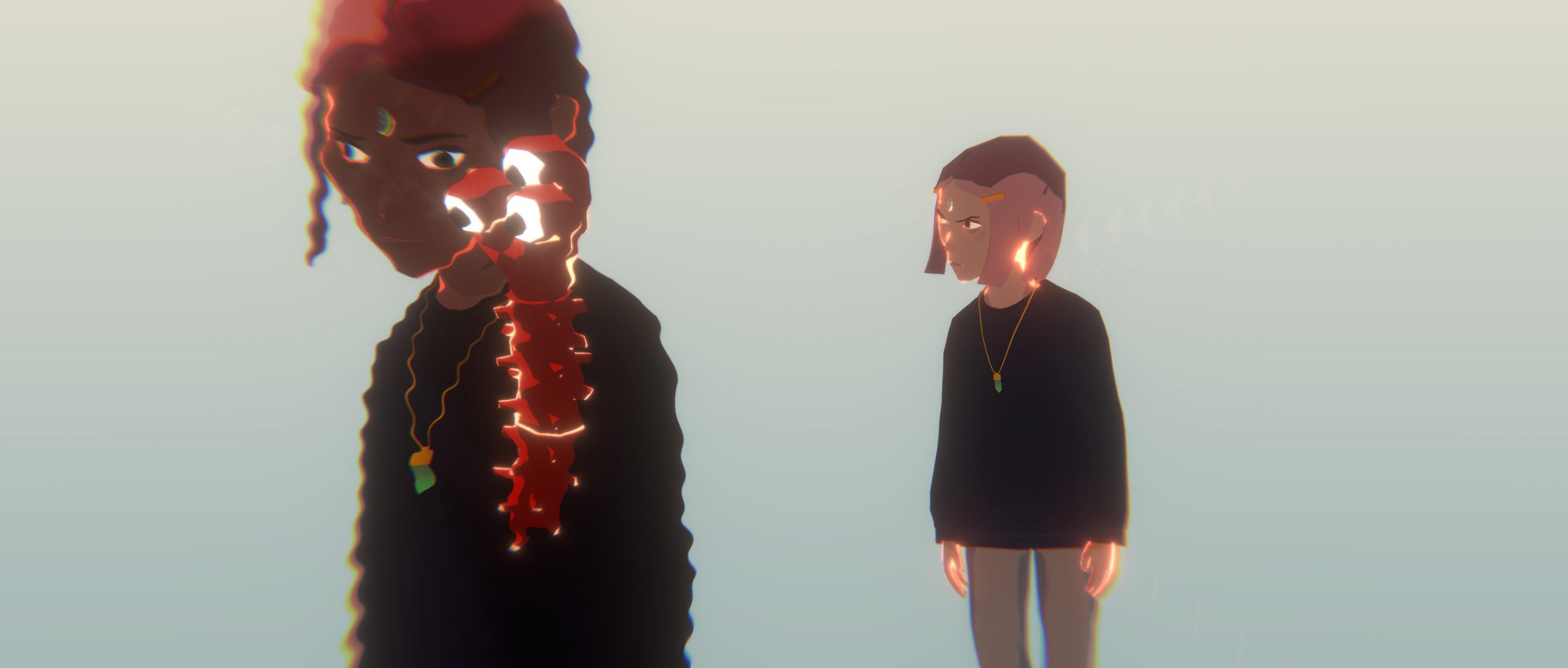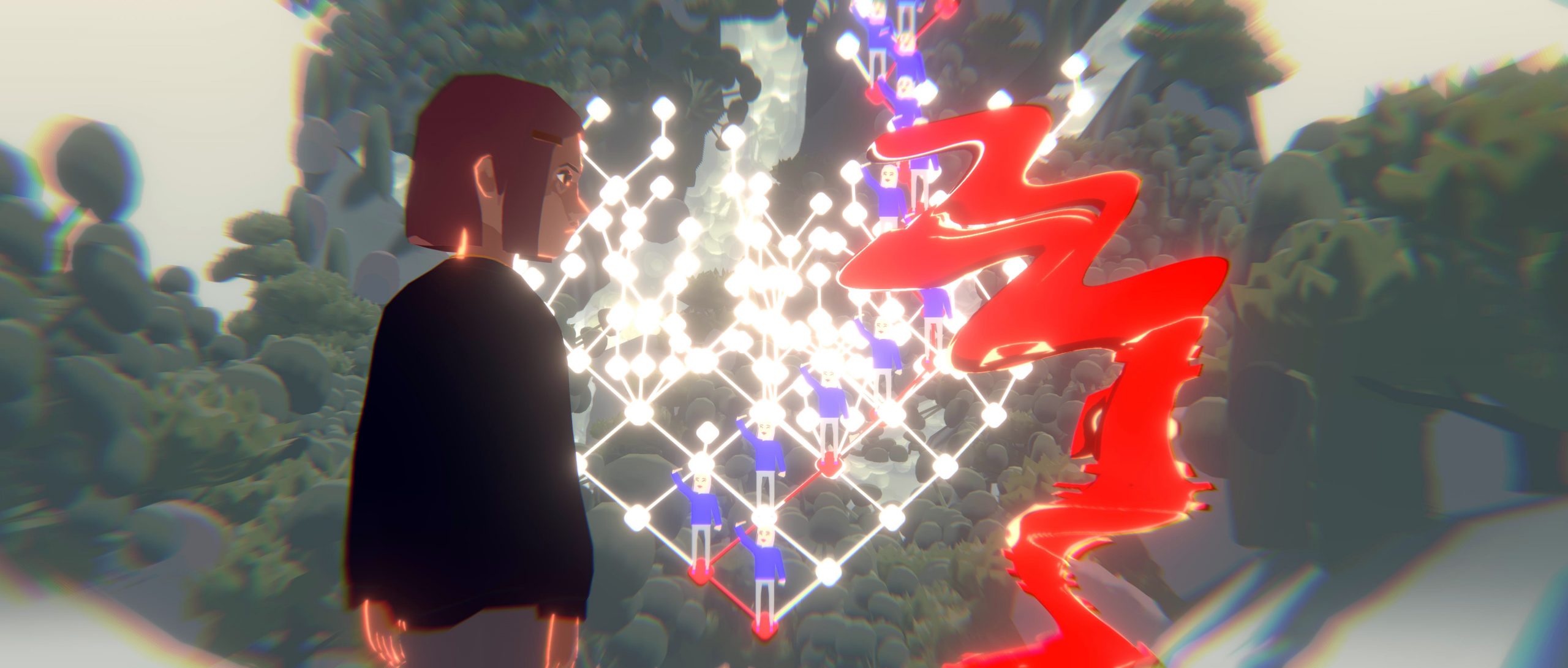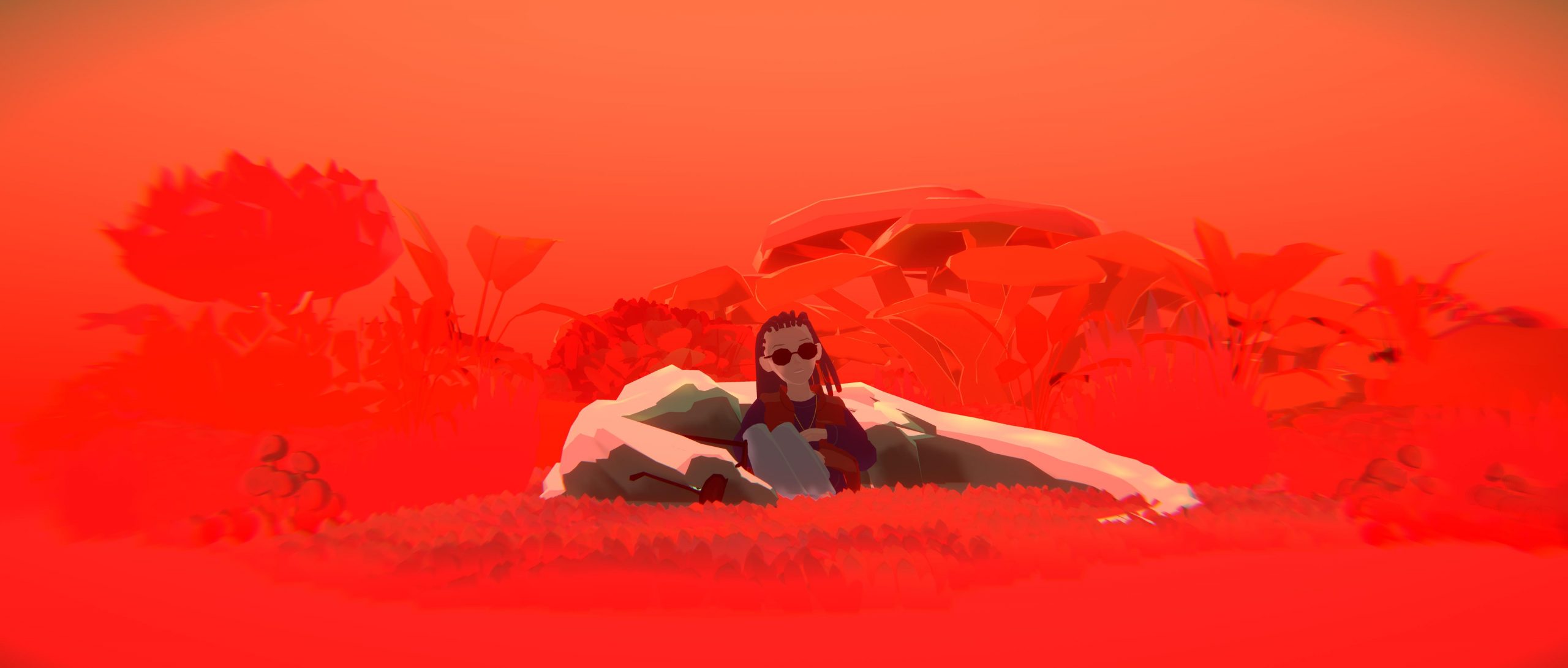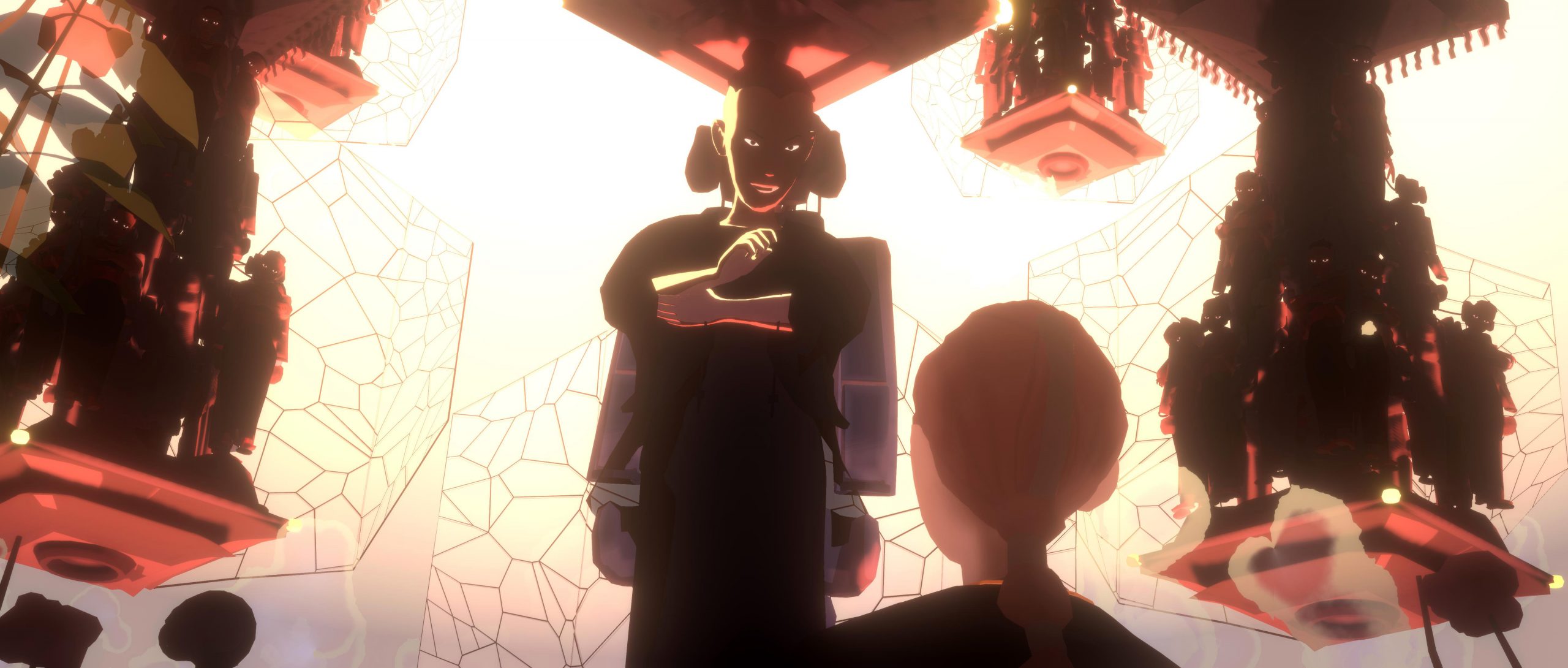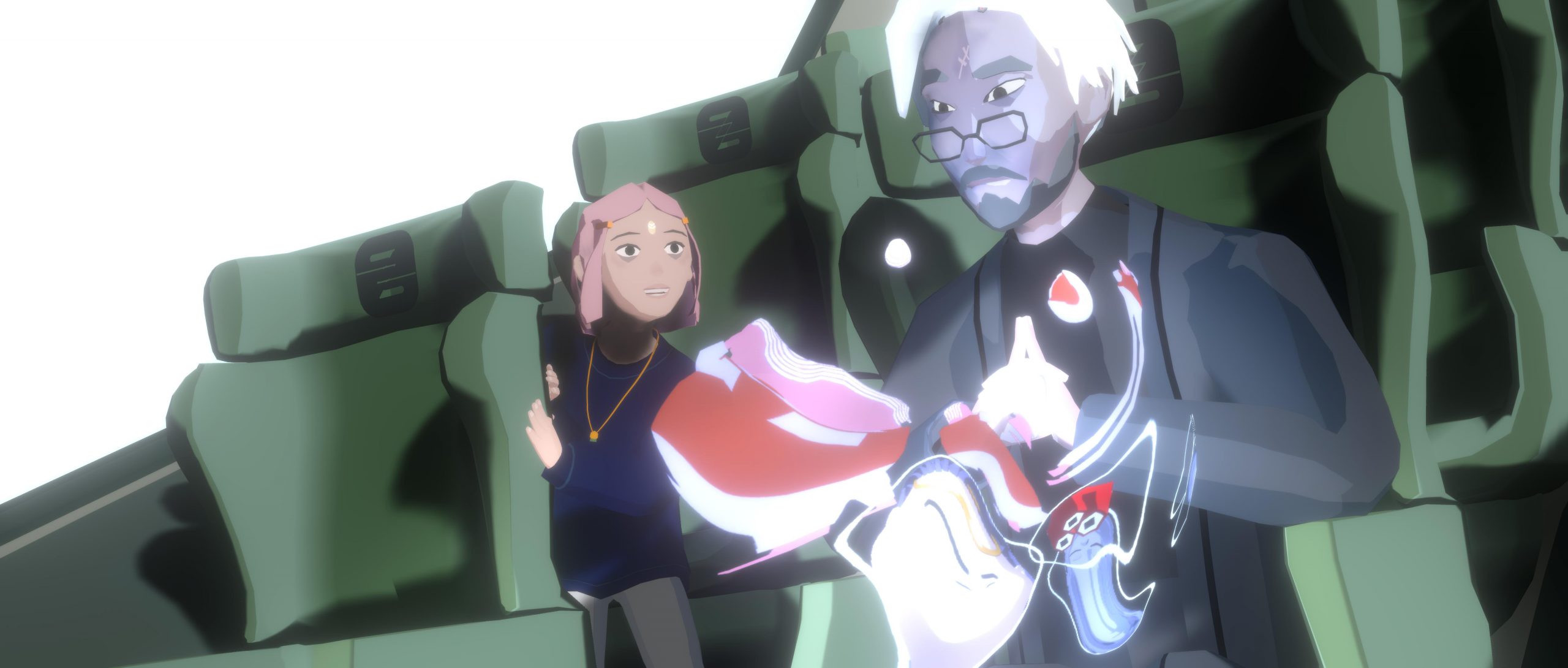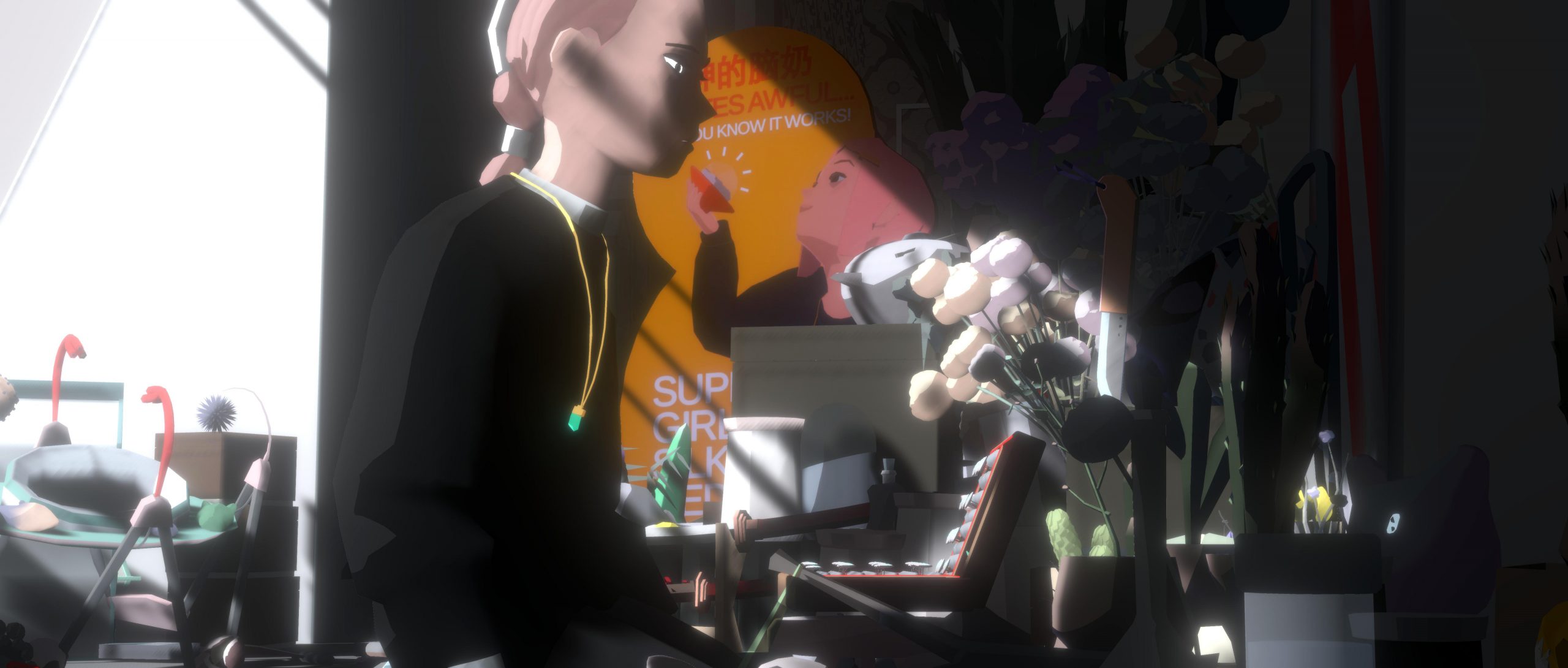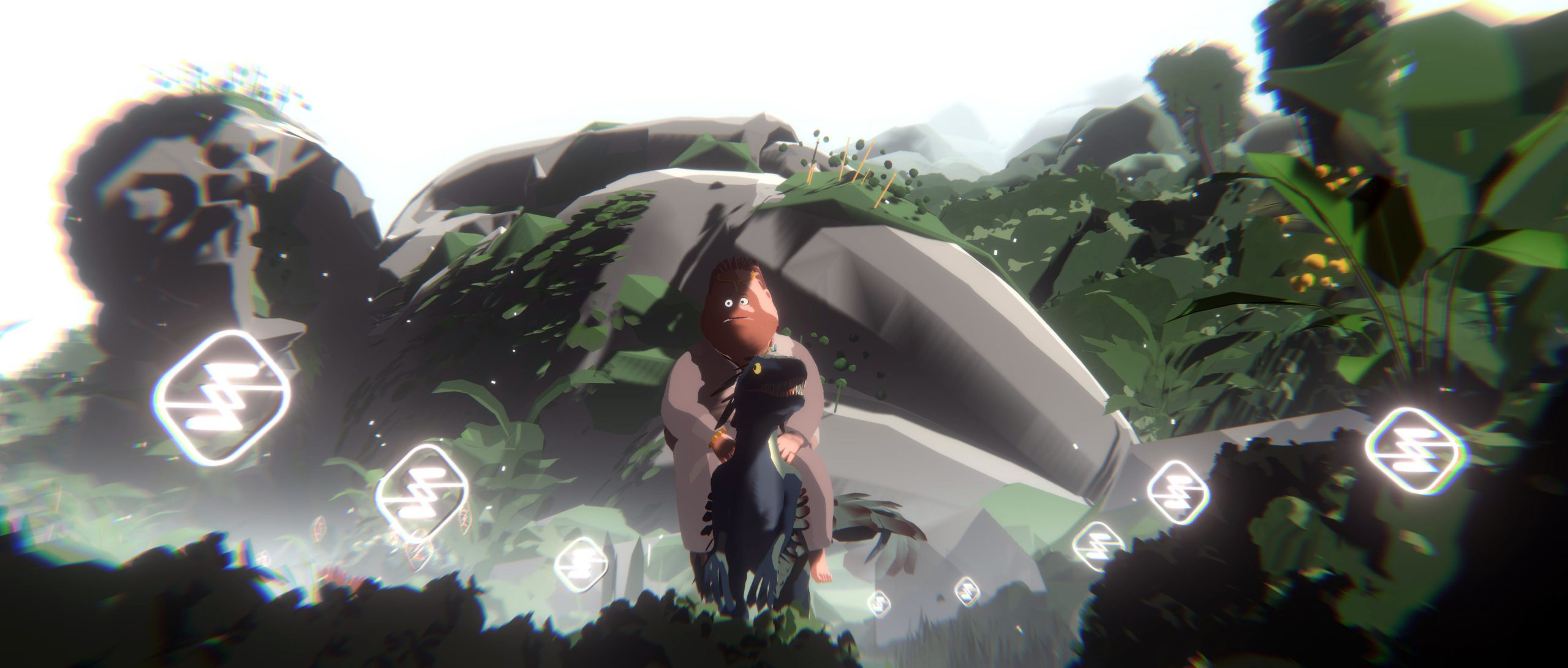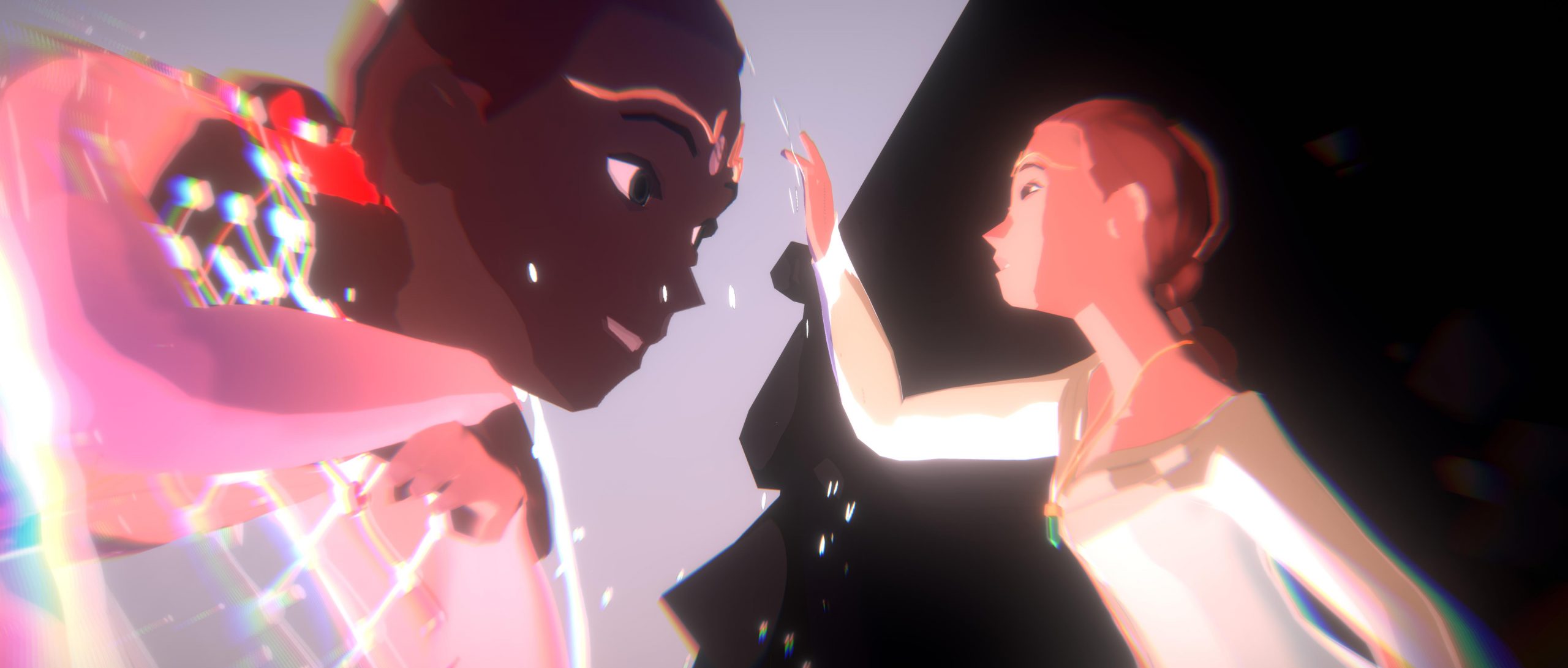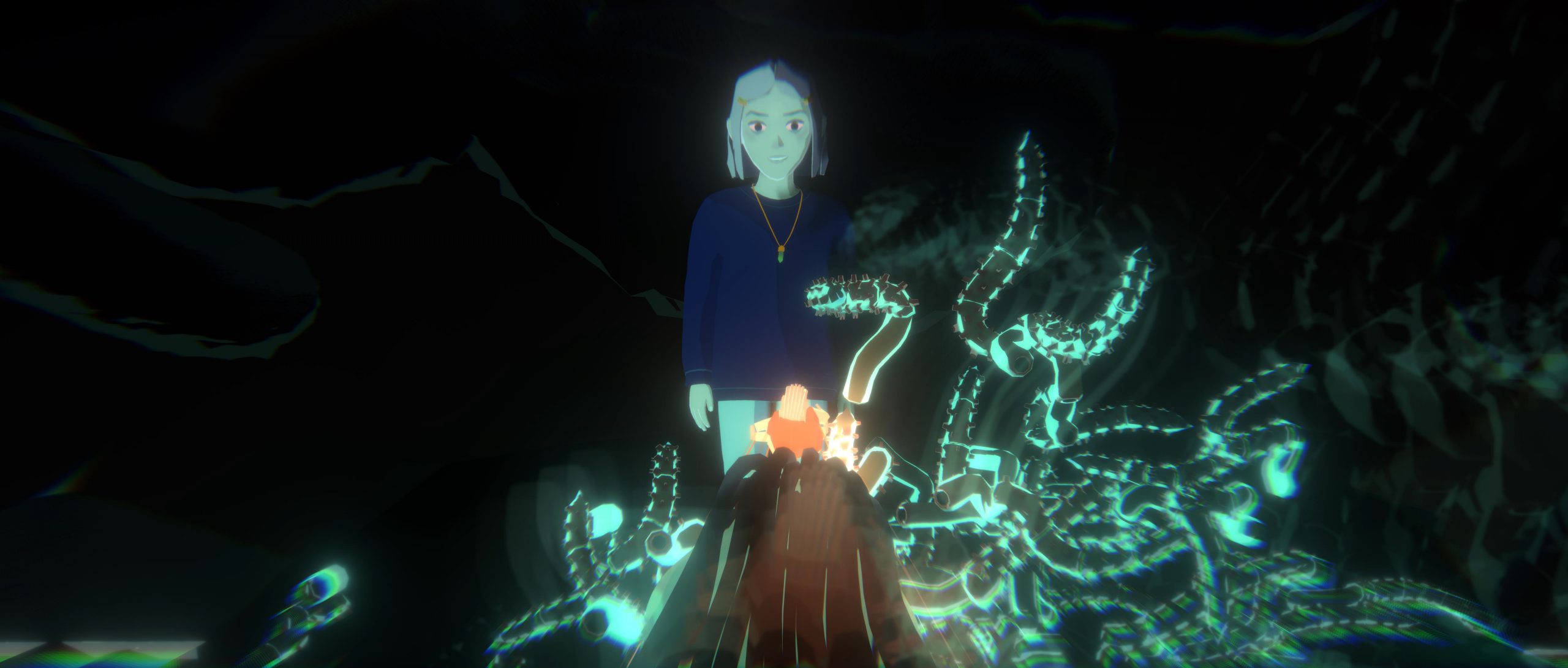 Life After BOB: The Chalice Study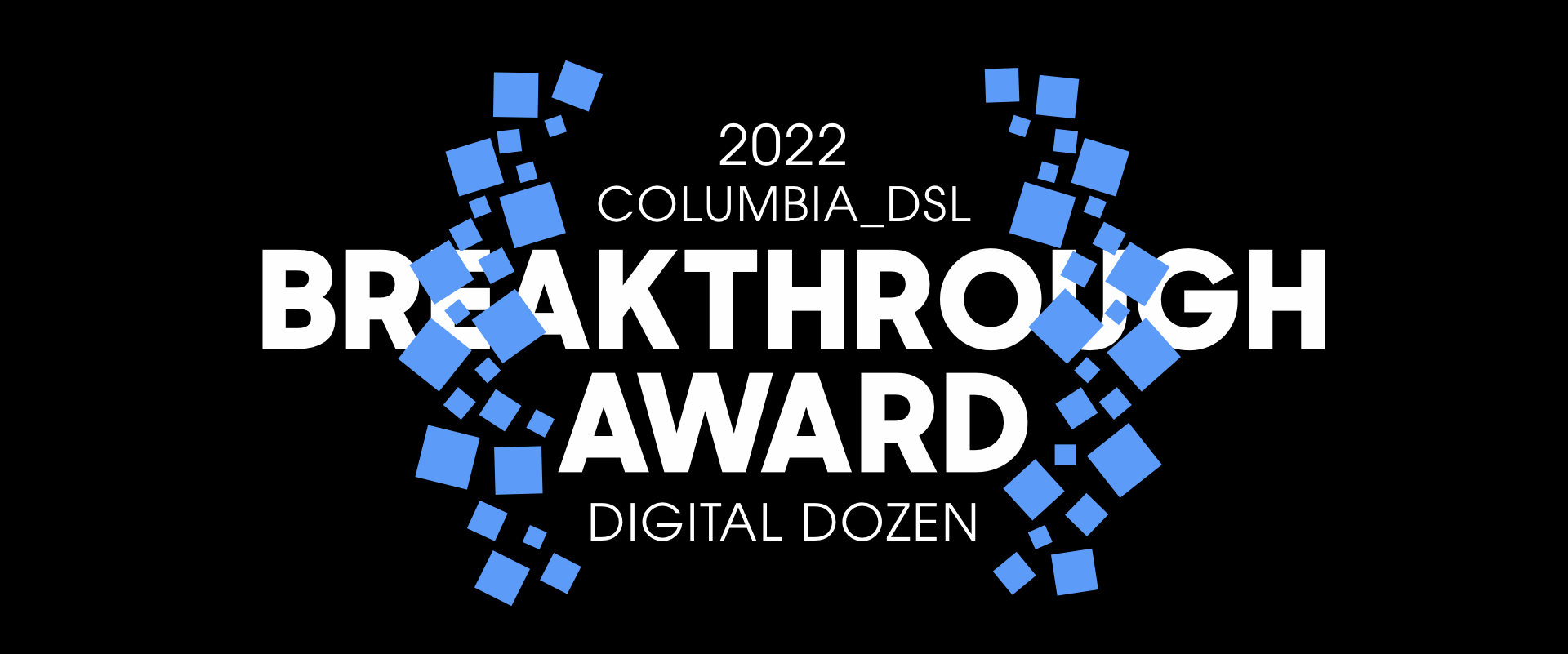 "I studied cognitive science at UC Berkeley, but I imagined the life of a cognitive scientist would involve living with a single research problem for 20 years under rigorous scrutiny, and my desire was—and still is—to always work towards a position where I have the freedom to choose my own problems. I think of art as a zone of permission, unlike anywhere else in culture or anywhere else professionally. Even though many artists don't take advantage of the permission that art offers, it is nonetheless the one zone in culture where you can explore the present and cannibalize the past with relatively little oversight. It is an ideal home base.

" —Ian Cheng
In the year 2075, Dr. James Moonweed Wong has installed an experimental AI named BOB into the nervous system of his now 10-year-old daughter, Chalice. Meant to guide her through the challenges of maturing in an ever-changing world, BOB threatens to do the job of living life better than her. As Dr. Wong begins to favor the BOB side of Chalice, Chalice jealously wonders: what is left for a human self to do?
BOB is short for "Bag of Beliefs." Earlier in his career, Ian Cheng, the artist who created Life After BOB, actually built a series of BOBs that were exhibited at the Serpentine in London and at Gladstone gallery in New York. This new work was commissioned by LUMA Arles, a center of research, production and experimentation located in the Parc des Ateliers in Arles, France; the Shed, an independent, nonprofit cultural center in New York; and Light Art Space, a Berlin-based art foundation that brings together art, technology and science. The work was also supported by the Berggruen Institute and by the Leeum Museum of Art in Seoul.
ABOUT THE CREATOR
Ian Cheng was born in Los Angeles in 1984, the only child of émigrés from Hong Kong who worked in graphic design. He earned an MFA at Columbia and lives on the Lower East Side of Manhattan with his wife, the artist Rachel Rose. His work has been shown at the Venice Biennale, the Sharjah Biennale, Leeum in Seoul, the Serpentine Galleries and Tate Modern in London, Moderna Museet in Stockholm, and the Museum of Modern Art and the Whitney Museum of American Art in New York.
Life After BOB was produced by Veronica So with animation producer Nicholas Sung, technical producer Ivaylo Getov, editor Jess Fulton, cinematographer Eric Yue, animation supervisor Valerie Scheiber, sound designer Akritchalerm Kalayanamitr and composer Brian Reitzell.
"Cheng's project poses the question: what is self-determination in an algorithmic age? The story follows a ten-year-old girl named Chalice (note the name's deep symbolism) who carries a piece of experimental software in her brain: Destiny BOB, an AI designed to help its 'user' achieve their full potential. BOB (for 'Bag of Beliefs') does this by offering its user previews of life's forking paths and describing the consequences of each choice. Of course, only one option is optimal and BOB urges its host onto this 'primary path', at the expense of the 'side quests' that flavour existence. Previous trials of the technology have failed, but the so-called Chalice Study is different: the girl has carried a Destiny BOB since birth, and the entity's inventor is her father. As Chalice puts it, in a tender Frankenstein's monster moment: she needed a father, but she got a BOB. To which her father replies: 'But parenting is programming.'"
"Like the rest of Cheng's work, 'Life After BOB' is brainy, tech-focused and informed by cognitive psychology, neuroscience, machine learning and A.I. — concepts like deep learning and artificial neural networks, which underlie the advances that have given us Siri and Alexa and facial recognition software. 'He's one of the most radical artists working with digital technology today,' said Hans Ulrich Obrist, artistic director of the Serpentine. Alex Poots, artistic director of the Shed, concurred: 'It's not like it's an add-on — technology is in the DNA of the work.'"
Life After BOB: The Chalice Study
Medium:
Game-engine-generated Narrative Anime